Little World codes – free tokens and XP (December 2023)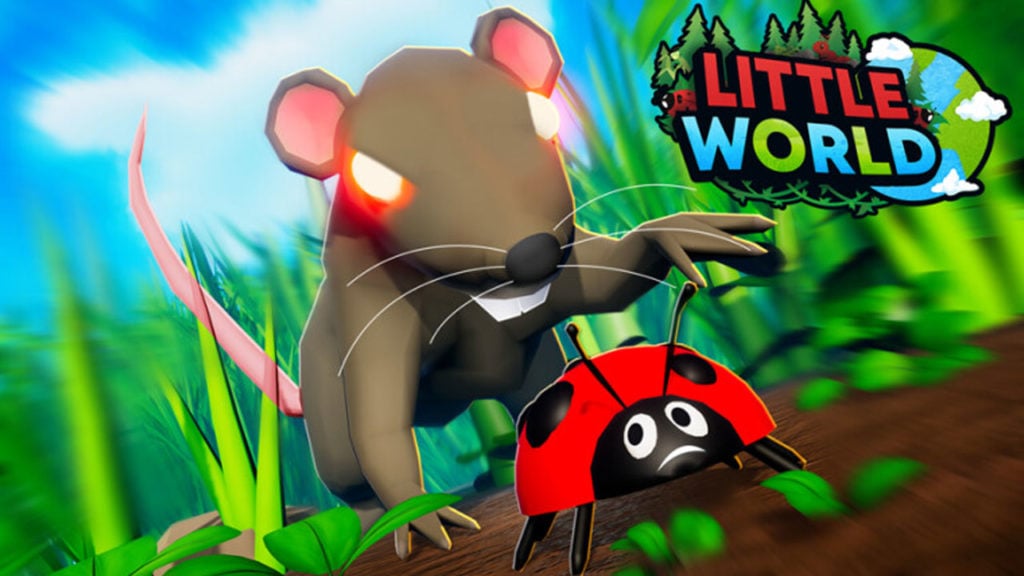 Little World is a Roblox roleplaying game where players can turn into ladybugs, level up, explore, and attack players. There are various achievements to earn and dummies to attack in Shroom Town, Stump Town, and Cave Town. See if you have what it takes to defeat the boss and win the mini-games. Like other Roblox Games, you can use Little World codes to receive in-game rewards like bonus tokens, stars, levels, and bonus XP.
Roblox Little World codes
Here are the latest Little World codes:
Duck175K – Duck Emote (New)
Furniture: 1,000 Stars
House: Level Up
Berries: Free XP and Level Up.
Squads: 4 hours of double XP.
LegendaryLike: 1 Legendary Color Pod.
Colors: 1,000 Stars.
FreeColors: 3 Common Color Pods.
FreeRareColors: 2 Rare Color Pods.
100KThankYou: Emote.
GoldenRat: 2 hours of double XP.
Rat: 500 Stars.

75000: 2 hours of double XP.
CarbonMeister: 50 Tokens.
Baxtrix: 50 Tokens.
CDTV: 50 Tokens.
Cookieboiyt: 50 Tokens.
DrakeCraft: 50 Tokens.
Frash: 50 Tokens.
FreeLevel: +1 Level.
GamingDan: 50 Tokens.
GrumpyGravy: 50 Tokens.
ItzVortex: 50 Tokens.
JeffBlox: 50 Tokens.

RazorFish: 50 Tokens.
Roblerom: 50 Tokens.
SnugLife: 50 Tokens.
ToadBoiGaming: 50 Tokens.
New codes release frequently, so be sure to bookmark (CTRL+D) this page and check back often for updates. We do not have control over new code creation, but we will add them to our list when they become available.
How to Redeem Codes in Roblox Little World
To redeem codes in Roblox Little World, start by launching the game from the games page. Tap on the Twitter button on the screen's left side. Copy and paste or manually enter any of the codes above into the field and tap the blue Redeem button. You will then receive your in-game Tokens, Stars, Levels, or Bonus XP.
Little World Features and Updates
👍 Exclusive EMOTE and STARS code at 100,000 likes!!

🐞 Begin your journey as a cute little ladybug!

🍇 Evolve by collecting fruit, training, exploring & more!

🕷️ Explore the wide variety of bugs by evolving!

🥇 Compete in fun server events!

🔨 Latest Update (v1)

– New Boss: Sewer RAT! (Found in Sand Area, Sewer Entrance)

– New Bug: SCORPION

– Wider Bugs UI for easier scrolling

– Bossfight Music

– Buffed flag EXP reward

– 'Low Performance' Setting: TURN THIS ON IF YOU LAG

– Bug fixes
If you want to check out codes for other games, we have guides for popular titles like Tower Defense Simulator, Dragon Adventures, and many more.
Roblox is available for Android via the Google Play Store and iOS via the App Store, and also playable for Windows through the official Roblox website.
About the author