Roblox Anime Fly Race Codes (March 2023)
Fly As Far as You Can!!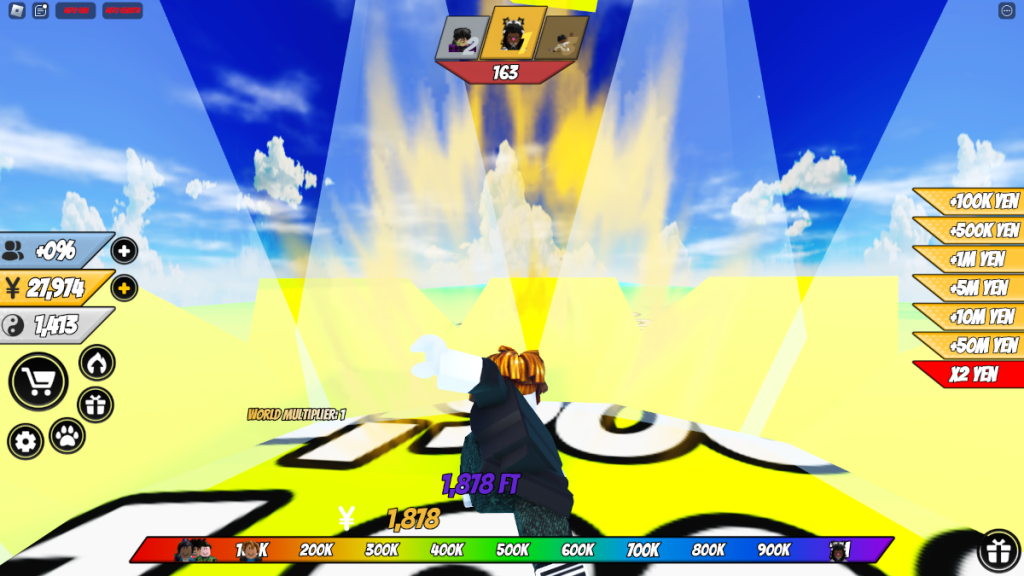 Have you ever wanted to fly? Personally, I'm terrified of heights, so I'd rather just book the next flight out of town with United and call it a day. But, if you're unlike me — which I would hope you are, lest you be a clone — then you might want to give Anime Fly Race a shot. In this Dragon Ball-themed experience on the Roblox app, players collect Yen and Chi in order to fly farther and farther distances.
Since your flight distance depends on the amount of Chi you possess, it can help at first to use any and all resources at your disposal. This includes codes! As of writing, codes seem to increase the amount of Yen you possess. But, you can use that Yen to buy more pets, which thereby increase your Chi. If you'd like to experiment with Anime Fly Race codes, you've come to the right place!!
All Anime Fly Race Codes List
Anime Fly Race Codes (Working)
These are all the working Anime Fly Race codes.
zombie — Unlocks: Zombie Pet (New)
CityLife — Unlocks: Yen Boost
Beach — Unlocks: Yen Boost
Update5 — Unlocks: 5k Yen
Anime — Unlocks: 20k Yen
LAUNCH — Unlocks: 500 Yen.
UPDATE1 — Unlocks: 20K Chi.
Anime Fly Race Codes (Expired)
These are all the expired Anime Fly Race codes.
There are no expired codes.
Related: Roblox Anime Journey Codes (December 2022)
How to Redeem Codes in Anime Fly Race
Follow the instructions below to redeem codes in Anime Fly Race.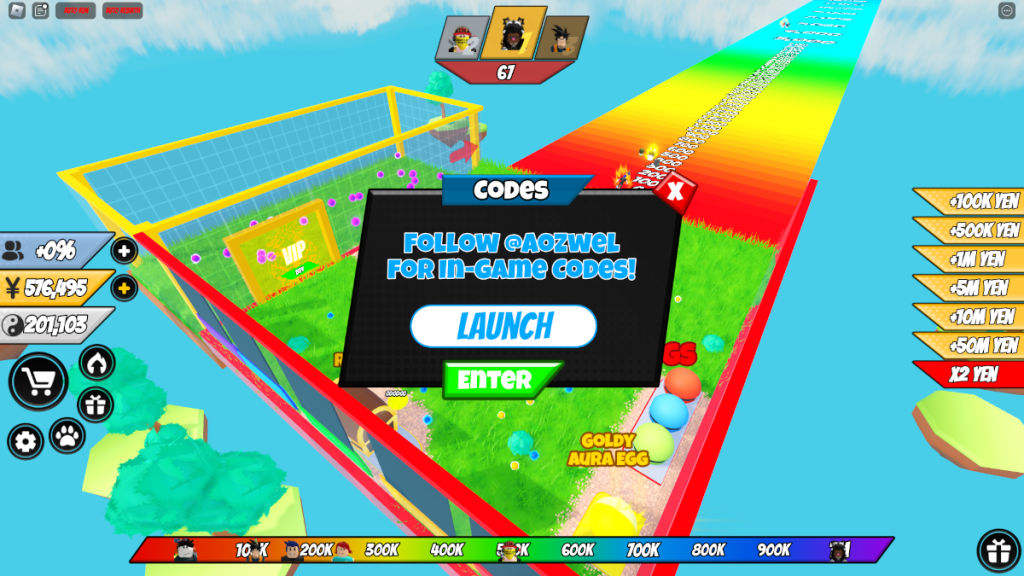 Launch Anime Fly Race on Roblox.
Click the GIFT BOX icon to your left, and input codes in the box provided.
Click ENTER to redeem codes.
How Can You Get More Anime Fly Race Codes?
It would seem that developer Broken Wand Studios intends on releasing codes via multiple sources. For starters, there's their Roblox group, which you can join by clicking the link and then clicking JOIN GROUP. You can also join their Discord server if you'd like to become part of their immediate community. Lastly, follow them on Twitter to be alerted as new codes are released (if you didn't join their group or server).
Why Are My Anime Fly Race Codes Not Working?
If you're trying to input codes in Anime Fly Race but they're not working, there are a number of reasons why this could happen. To start, it's important to note that this game doesn't have a visual indicator if a code was successful or not, and it doesn't tell you what a code redeems. But, if the code is not valid for whatever reason, it could be that you're inputting it incorrectly. Be sure to copy and paste it from this page to the space allotted. Barring that, the code could simply be expired.
Other Ways to Get Free Rewards in Anime Fly Race
If you'd like more rewards aside from the codes, you can earn a bonus reward for joining the developer's group on Roblox. In Anime Fly Race, members of the Broken Wand Studios' Roblox group can earn an additional 5,000 Yen every twelve hours! Just make sure you're a member of the group when you launch the game, and step on the yellow button in front of the giant treasure chest!
What is Anime Fly Race?
Anime Fly Race is a competitive experience developed by Broken Wand Studios for the Roblox platform. It manifests as a revolving competition to see who can fly the farthest. But, the only way to extend your own distance is by taking the leap. Each time you fly (or … jump, anyway) you earn Yen that you can save up for increasingly rare pets. In-between jumps, you can collect Chi scattered across the lobby that the right pets will multiply. If you can earn enough Chi, your total distance will increase exponentially! The game's goal seems to be flying for a distance of up to (and possibly increasing) 1M feet. Can you become the ultimate flight champion of the world?
If you're looking for more codes for a variety of Roblox experiences, we have more where this came from. Just check out our dedicated Roblox section, where you'll find not only codes, but news and guides as well! And, in the meantime, why not check out our other, non-Roblox content? In any case, be sure to bookmark Gamer Journalist and make it your one stop for all things gaming/entertainment!