Reaper 2 Codes (January 2022)
Get the latest Reaper 2 codes list and redeem free in-game rewards like race rerolls and stat resets!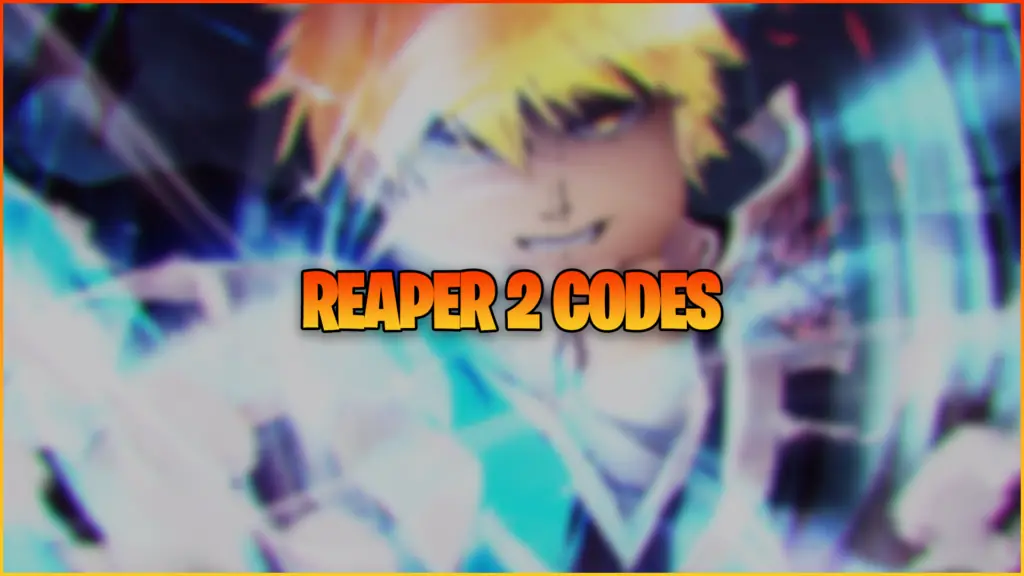 Reaper 2 is an experience developed by Iconic Anime Productions for the Roblox platform. Based in the Bleach universe, Reaper 2 is an RPG-style game where you complete quests and get stronger. As you level through the game, you will be rewarded with skill points which you can use in the skill tree to gain new, more powerful abilities.
Reaper 2 codes are an easy way to earn various in-game rewards. Some codes will give you a race reroll, which will respawn you with a different race. Codes can expire at any moment, so be sure to use them while they last. Bookmark this page so you can easily check back for new codes.
If you find this post helpful, you can check out these posts on Pet Simulator X codes, Blox Fruits codes, and Anime Fighters Simulator codes.
Last Game Update
01/02/22
All Reaper 2 Codes
Latest Working Reaper 2 Codes
DANGAI4FREE - 10 Minutes of Dangai
COOLSECONDARYREROLL - Race Reroll
COOLRACEREROLL - Race Reroll
Expired Codes
There are no expired codes.
Get more codes for your favorite games through our Roblox game codes list.
How to redeem codes for Reaper 2
To redeem codes for Reaper 2, follow these steps:
Launch Reaper 2 in Roblox.
Find and tap on the menu button on the bottom left side.
Scroll down the menu and hit the Twitter codes button.
Enter a working code into the code redemption box.
Tap on the Submit button to redeem the code.
Enjoy your free in-game rewards.
How to get more codes for Reaper 2
We will update this page with the latest codes the moment they are released. However, you can also follow @Yakrus4 on Twitter for updates. You can also join the developer's Discord server, but please be sure to follow all of their community guidelines if you do. Hit CTRL+D to bookmark this page, so you never miss a code update.
Explore other experiences on our Roblox game codes page to find your favorites. Check out our Roblox promo codes page for new outfits and other freebies for your in-game avatar.