Reaper 2 Codes (February 2023) – Free Cash and Rerolls!
Get the latest Reaper 2 codes list and redeem free in-game rewards like race rerolls and stat resets!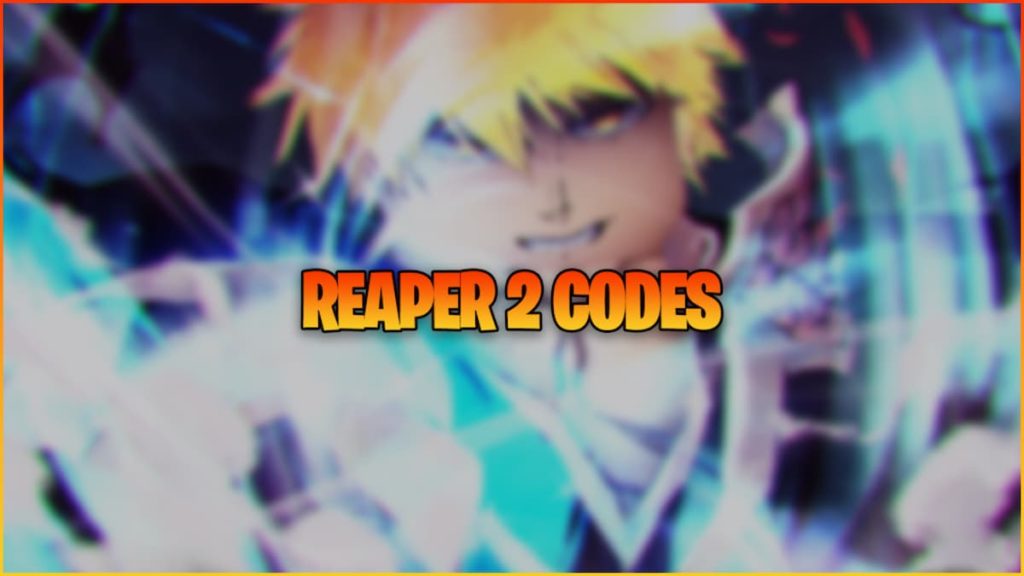 Reaper 2 is an experience developed by Iconic Anime Productions for the Roblox platform. Based in the Bleach universe, Reaper 2 is an RPG-style game where you complete quests and get stronger. As you level through the game, you will be rewarded with skill points that you can use in the skill tree to gain new, more powerful abilities.
Reaper 2 codes are an easy way to earn various in-game rewards. Some codes will give you a race reroll, which will respawn you with a different race. Codes can expire at any moment, so be sure to use them while they last. Bookmark this page so you can easily check back for new codes.
If you find this post helpful, you can check out these posts on Pet Simulator X codes, Blox Fruits codes, and Anime Fighters Simulator codes.
All Working Reaper 2 Codes
Last checked: November 7, 2022.
WAVE1 – Secondary Reroll (New)
AURAKENANDTVLUPDATE – Secondary Reroll (New)
bugfixes00 – 10k cash (New)
REROLLGOODBYE1 – Race Reroll (New)
YAKRUSISGONE1 – cash (New)
NEWFB?1 – Secondary Reroll (New)
FULLBRINGHYPE — Race Reroll
HEBACK — Secondary Reroll
FINALLYUPDATEB – 25k cash
READYFORTRUEVASTO – Race Reroll
READYFORSHUNKO – Secondary Reroll
GOTOLAVACAVEATLVL100 – Prestige Buff Reset
WHATSHALLIGET – SP Reset
TESTINGNEWTYPEOFCODE – 2x cash for one day
NEWSKINCODE – Random skin from the Dark One skin package
YOUASKED4DELIVERY – SP Reset
THANKYOUFORPAT14NCE—Redeem for 25k cash
RANDOM3 – 30k cash
REIATSUFINE – Reiatsu Color Reroll
REIATSUFINEV2 – Reiatsu Color Reroll
REIATSUFINEV3 – Reiatsu Color Reroll
RANDOM – 10k Cash
RANDOMV2 – 10k Cash
RANDOMZANPAKUTOZ – Zanpakuto Reroll
QUINCYGUNS – Quincy Bow Reroll (Gun/Bow)
QUINCYBIGSWORD – Quincy Saber Reroll (Greatsaber/Saber)
GIBNEWSWORD – Reroll Zanpakuto model DO NOT USE AS QUINCY
REALDANGAl24 – 10k cash
REEEEEEEE – 5k cash
KUCHILOARROGANTE – 25k cash
SPRESETFORFIXES – Skill Points/Nodes Reset
JUSTCASH – 10k cash
100KLIKESPATCH – Skin + 10k cash
HoguMoney3 – 10k Cash
HoguMoney1 – 15k Cash
HoguMoney2 – 10k Cash
AizenReset – reset points
Reaper2Roll – race reroll
ReaperRoll – race reroll
Secondroll – secondary reroll
Secondroll2 – secondary reroll
BIGPLANSHUGEPLANS – 10k cash
SupaSupriseNight – 25k Cash
SHEESHGOTHACKED – 5k Cash
WEAPOLOGIZE – Secondary Reroll
PRAYFORZENOKEI – 5k Cash
THANKYOUFORSTAYING – 20k Cash
NozaCash – 15k Money
NozaCrazy – 10k Money
NozaReset – Reset Points
ZenokeiWasHere – Race Reroll
PrideMonthYass – Secondary Reroll
UPDTBALANCE1 – Free rewards
SUNDAYFUNDAY – Free rewards
SUPRISECASH20K – Redeem code for 20k Cash
UPDTBALANCE1 – 10,000 Cash
BCASH11 – 5,000 Cash
RESETPOINTS1 – Reset your character
RESETPOINTS2

– Reset your character

RESETPOINTS3 – Reset your character
Zen1 – Reroll your race
Zen2 – Reroll your race
CashDAY – 10k Cash
[email protected] – 10k Cash
SubscribeZenokeiRBLXOnYoutube – 10k Cash
ROBLOXDOWN – 5k Cash
DAVIDBAZOOKA – 5k Cash
DELAY1—Redeem for free rewards
prestigeAdjuchacar – Reward for prestiged Adjuchacar players
prestigeVasto – Reward for prestiged Vastocar players
Expired Codes for Reaper 2
AIZENPART1 – race + stat reset
PARTOFTHEPLAN – race + stat reset
THANKYOUFORPLAYING – race + stat reset
IWILLHMPH – 10k cash
PREPAREFORPART2 – 10k cash
MaskReset – Reset Points
RACEROLLERR – Race Reroll
SubZenokei – Secondary Reroll
FollowZenokei – Secondary Reroll
VizardCash – 15,000 Cash
VizardTimes – 10,000 Cash
VizardReqFix – Secondary Reroll (NEW) (Must be Prestige 3.)
Sorry1 – 15,000 Cash
Sorry2 – 15,000 Cash
FULLBRINGERS – Reward
APOLOGIES – 10,000 Cash and Secondary Reroll
100kMembers – Shakai and Res Reroll
newSecondary?? – Shakai and Res Reroll
APOLOGIES2 – 5,000 Cash
OPTIMUMPRIDE – 5,000 Cash
EASTERHAPPY – 5,000 Cash
THANKYOU – 5,000 Cash
DROPSWHEN – Zanpakuto Reroll
THISWASNTHEREB4 – 15,000 Cash
5kEZ – Cash
R2DRIP – Clothes Reroll
MONEYMONEYMONEY – 5,000 Cash
BANKYAI – Skill Point Reset
NEWSWORDS – Zanpakuto Reroll
PapaJovahn – 4,000 Cash
AsPromised – 1,500 Cash
ROLLSECONDARY250 – Secondary Reroll
BANKAIUPDATERACEREROLL2 – Race Reroll
BANKAIUPDATERACEREROLL – Race Reroll
freeRealDANGAI2 – 10 Minutes of Dangai
HUECOMUNDO:RACEREROLL – Race Reroll
HUECOMUNDO:SECONDARYREROLL – Secondary Reroll
newRACEREROLL – Race Reroll
raceREROLL – Race Reroll
RELEASERACEREROLL1 – Race Reroll
freeDANGAI22 – 10 Minutes of Dangai
freerealDANGAI – 10 Minutes of Dangai
DANGAI4FREE – 10 Minutes of Dangai
COOLSECONDARYREROLL – Race Reroll
COOLRACEREROLL – Race Reroll
How to redeem codes for Reaper 2
To redeem codes for Reaper 2, follow these steps:
Launch Reaper 2 in Roblox.
Find and tap on the menu button on the bottom left side.
Scroll down the menu and hit the Twitter codes button.
Enter a working code into the code redemption box.
Tap on the Submit button to redeem the code.
Enjoy your free in-game rewards.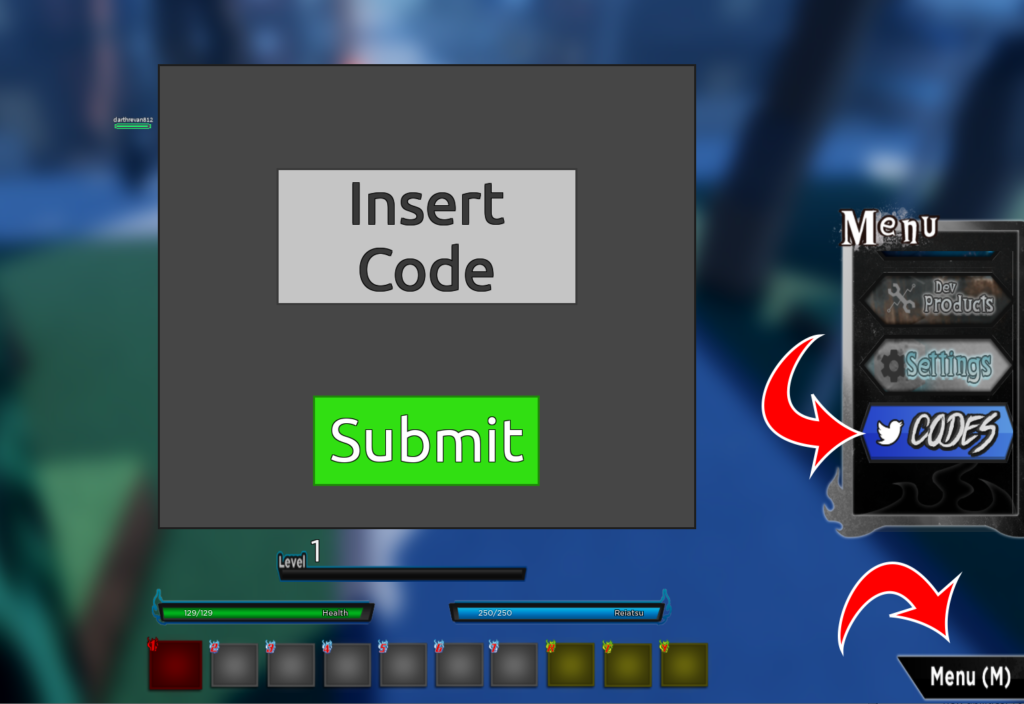 How to get more codes for Reaper 2
We will update this page with the latest codes the moment they are released. However, you can also follow @Yakrus4 on Twitter for updates. You can also join the developer's Discord server, but please be sure to follow all of their community guidelines if you do. Hit CTRL+D to bookmark this page, so you never miss a code update.
Explore other experiences on our Roblox game codes page to find your favorites. Check out our Roblox promo codes page for new outfits and other freebies for your in-game avatar.