Rainbow Friends – How to Get Gems
I have good news and some bad news.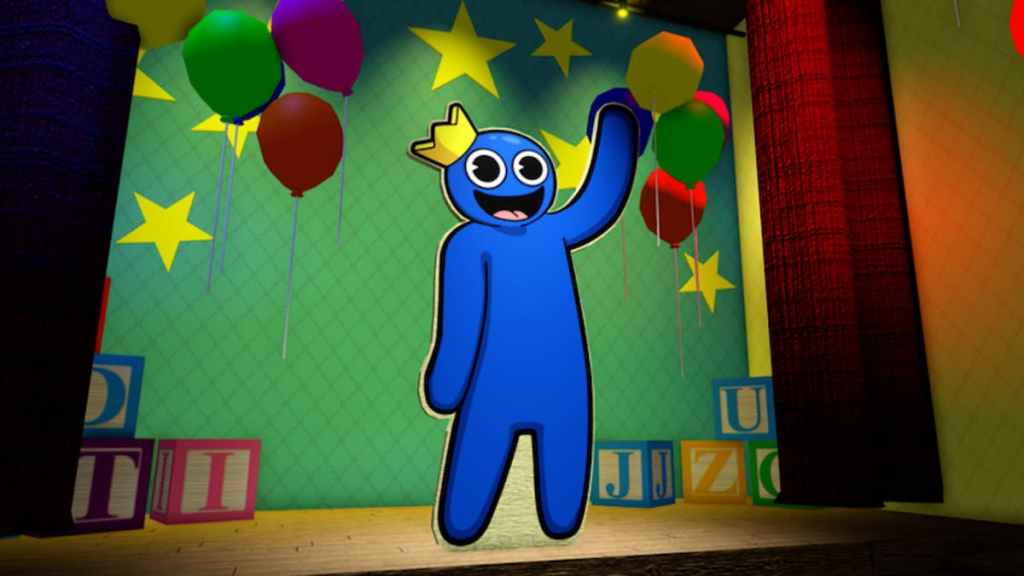 Currency in video games can be unforgiving. I mean, why do games resort to several types of currency that have different values and different ways for us to obtain? When did we felt that using gold coins was not enough, to the point that we needed to carve into our imagination to create complex economic systems that will confuse the player? Why am I talking like this? Oh, because we are dealing with a horror game today, my friends. And what a horror it is to make math in games, huh? Well, you are in luck, you don't have to get to do that too often in this one. You will only have to deal with another currency other than coins: gems. Without further ado, here is how to get gems in Rainbow Friends.
How to Get Gems in Rainbow Friends
Don't get confused by the friendly name of this Roblox game. Rainbow Friends, in fact, is a horror experience that will unveil its terrifying nature while you continue playing the game. Sort of like a playable "Don't Hug Me, I'm Scared". Man, I hate those (the way you hate ghosts and demons, you hate them because they scare you to death). The worst part is that, in order to survive, you will have to continue going forwards, trying to go past various obstacles that will appear in your way, attempting to survive for five nights. There is a level of customization present in the game which allows you to purchase cosmetics by either gems or coins. The only way to get gems in the game is to purchase them by spending Robux.
That's disappointing, but the good news is that they are completely unnecessary. On one hand, because all the available items are strictly cosmetic, and on the other, all of those items are purchasable with coins, a currency you will get by playing the game.
Related: How to Survive Rainbow Friends Chapter 1
While the coin price of the items in the shop will be greater than the gems, if you consistently play the game, you will be able to collect enough coins to make your Rainbow Friends experience unique. I hope you get to do that without any issues, other than the sudden scare and constant feeling of being on a thriller movie. Good luck!
---
Roblox is available now on Windows, macOS, Android, iOS, Xbox One and Xbox Series X/S. Please check out Gamer Journalist on Facebook to join the discussion and keep up to date with our content. You might also like to check out or guides on How to Survive Green in Roblox Rainbow Friends or When Does Rainbow Friends Chapter 2 Come Out? Answered.