Project Hero Controls List
All the controls you need to know for Project Hero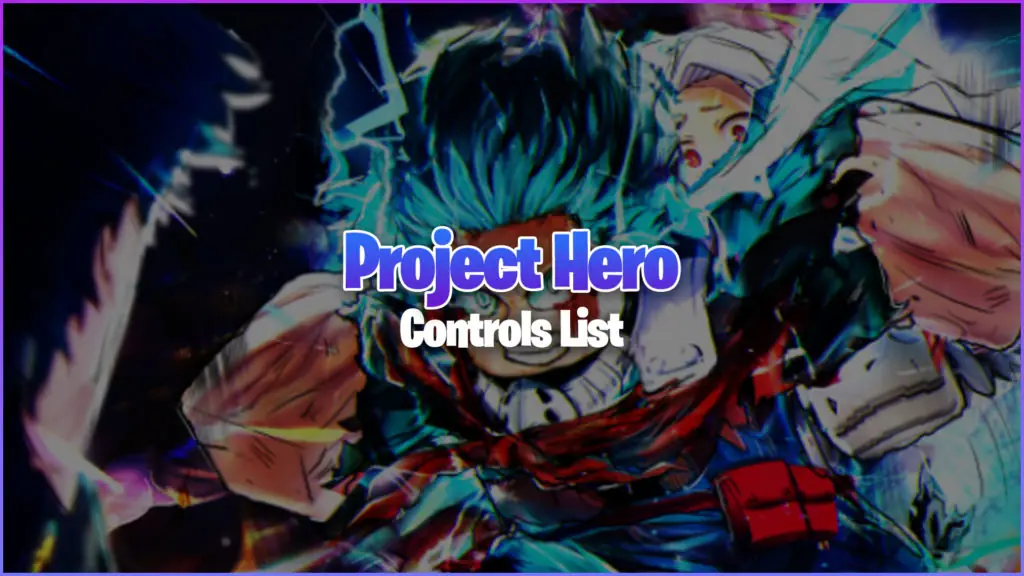 Project Hero is the latest anime Roblox game to make its rounds in the metaverse. In this open-world PvP and RPG-style game based on the My Hero Academia manga, players will put their fighting skills to the test. Before you get started, it's probably a good idea to learn the Project Hero controls list, and we've got you covered!
Below you can find the full list of Project Hero controls so that you can know exactly what to expect before going into battle. There are not that many to remember, but feel free to keep this page open for reference if you forget. Also, remember to check out our Project Hero codes for free spins!
Project Hero Controls List
The Project Hero controls are:
W, A, S, D – Walk
WW – Run
1-9 – Action Bar
Q – Dash (Press while walking)
M1 – Punch
E – Kick
F – Block
Space – Jump
Z, X, C, V, B – Quirk moves
M – Open/Close Menu
I – Zoom in
O – Zoom out
These are all of the Project Hero controls you need to know. If you're wondering why Z, X, C, V, and B don't work, you probably need to get a Quirk first! To get a Quirk in Project Hero, find the Quirk Lab with the glowing blue neon sign. Walk inside and speak with Dr. Mid Groody the Fruity, and then choose the option to Spin for a Quirk.
The Quirk rarities are:
Common (45% Chance)

Uncommon

(30% Chance)

Rare

(17.5% Chance)

Epic

(6.5% Chance)

Legendary

(1% Chance)
After spinning you can check out the bottom right of your screen and see the controls. You will need to level up to unlock all of your abilities and unleash your potential! Find out more about Project Hero Quirks in our other post.
If you want to view some basic tutorials about how to play the game, you can press the "M" key to open up the options. The options in the menu are Tutorials, Stats, Shop, Inventory, and Settings. The settings menu includes options to toggle on Music, Camera Shake, Fast Mode, Quest Visualization, and a codes redemption box.
That's everything you need to know about the Project Hero controls. Remember to check out our Roblox section for more