Plant a Seed on a Heart-Shaped Island as Groot in Fortnite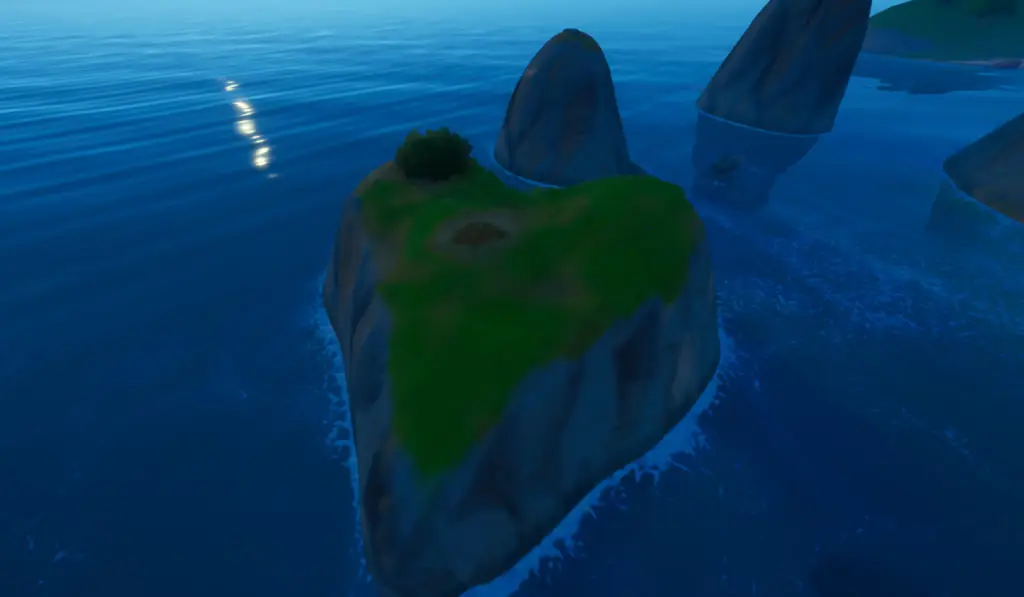 Season four is now live in Fortnite Chapter 2. The collaboration between Epic Games and Marvel brings some amazing new content to the game, especially if you're a fan of the comics. One thing you may not realize is that each character has two awakening challenges. In this guide, we're focusing on one of Groot's awakening challenges. Here's how to plant a seed on a heart-shaped island as Groot on a Heart-Shaped Islands in Fortnite.
Plant a Seed on a Heart-Shaped Island as Groot in Fortnite
As you may have gathered by the name of the challenge, we're searching for a heart-shaped island on the Fortnite map. Open up the map and see if you can find a heart-shaped island. If not, we got you covered. Check on the fast west side of the map, by an area called the Stack Shack in season three.
Just north of Stack Shack, off the west coast of the Sweaty Sands location, you can see the heart-shaped island. It will be best to drop into the area straight from the battle bus, so you don't have to worry about swimming over here.
You will see a beam of light coming out of the ground in the middle of the heart-shaped island. Make sure you are playing as Groot, and walk over to the area and interact with it to plant the seed. Doing so will plant the seed, and you will complete the challenge. I hope this helps you out!