Pet Empire Tycoon Codes (September 2023)
Can You Create a Pet Empire?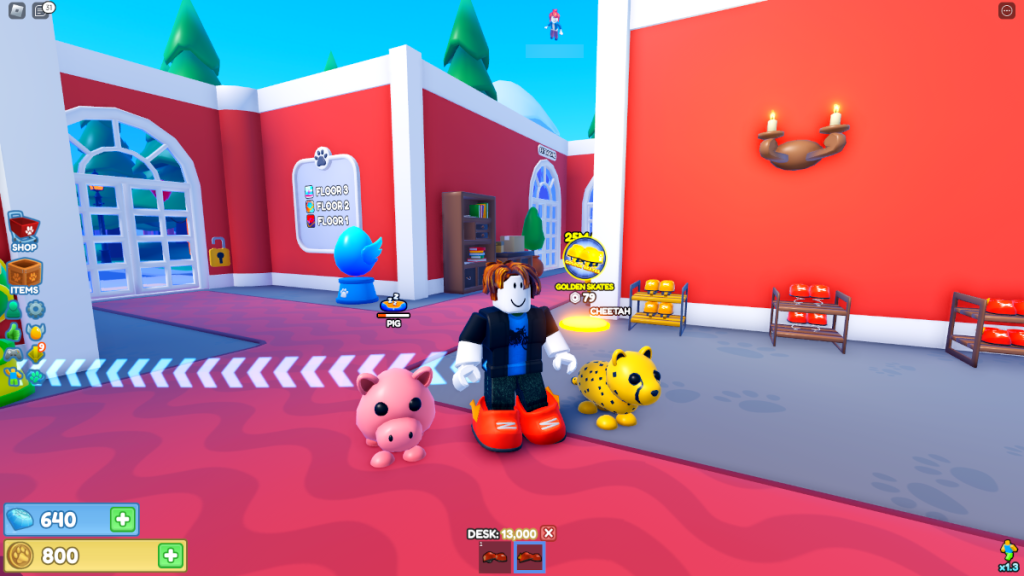 Updated: September 19, 2023

We added a new code today!
I am not entirely clear what it is about pet-based clicker games that triggers the pleasure center of my brain. It could be the collect-a-thon aspect of things. It could be that I like games that give me a list of tasks, and lets me do them. In any case, this was my experience with Pet Empire Tycoon. I couldn't have done half of the things I did in the time I did them without these codes.
These Pet Empire Tycoon codes will not only unlock exclusive pets, but they'll also increase your income rate. If you choose to operate without them, you'll likely notice the default rate is slow. So, use these codes to make yourself a little bit of (in-game) money!
All Pet Empire Tycoon Codes List
Pet Empire Tycoon Codes (Working)
UPDATESOON — Unlocks: a 2x Gems Boost (New)
SUMMER — Unlocks: 2x Gems Boost (New)
TREASURE — Unlocks: 2x Gems Boost
GEMS — Unlocks: 2x Gems Boost
1KLIKES — Unlocks: 5 minutes of 2x Cash Boost!
FAST — Unlocks: Exclusive Cheetah Pet
PIG — Unlocks: Exclusive Pig Pet
Pet Empire Tycoon Codes (Expired)
These are all the expired Pet Empire Tycoon codes.
There are currently no expired codes for Pet Empire Tycoon.
How to Redeem Codes in Pet Empire Tycoon?
Follow the below instructions to redeem codes in Pet Empire Tycoon.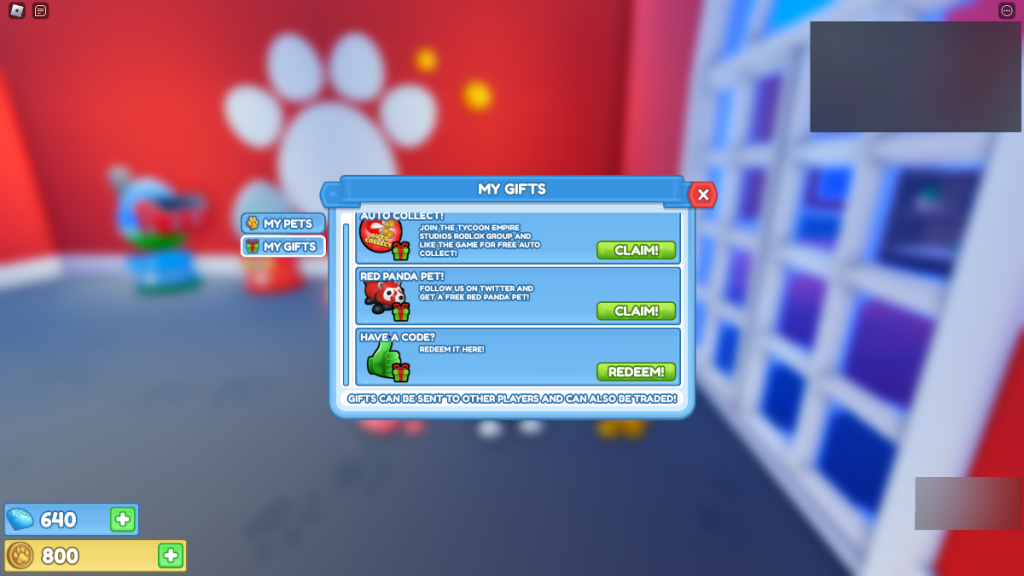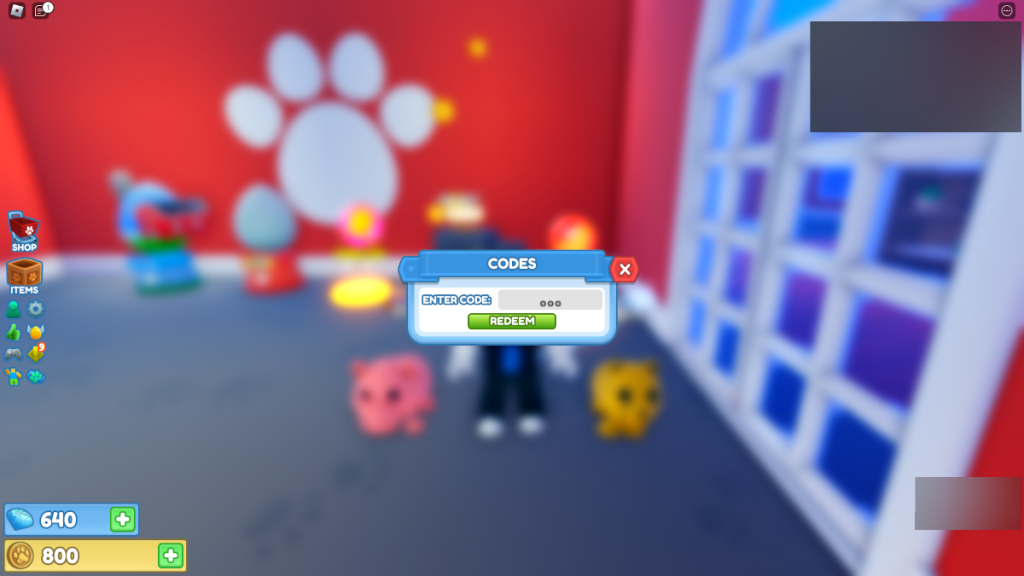 Launch Pet Empire Tycoon on Roblox.
To the left of the UI, you will see a button that says ITEMS. Click / tap it.
In the subsequent menu, click the MY GIFTS tab.
Input / copy + paste the code into the space provided. Click / tap REDEEM.
How Can You Get More Pet Empire Tycoon Codes?
One could assume that Tycoon Empire Studios plans on distributing new codes through their official Roblox group. But, they could also release them via their Discord server or Twitter account. It appears the development team plans on releasing codes as the game reaches milestones, so check back regularly!
Why Are My Pet Empire Tycoon Codes Not Working?
If you're inputting codes but they're not working, there are a couple of possibilities as to why. First, you should always make sure you're copying and pasting codes into the box if at all possible. It reduces any chance of user error that can pop up as a result of typing them in manually. If you're already doing this, and the codes still aren't working, they could have expired.
Other Ways to Get Rewards in Pet Empire Tycoon?
In Pet Empire Tycoon, aside from buying items for your pets using in-game money, you can also use real money to buy golden items. Players can purchase these items using Roblox's in-platform currency, Robux. They can also use Robux to purchase more coins if the income rate is too slow for them.
What is Pet Empire Tycoon?
Pet Empire Tycoon is an experience developed by Tycoon Empire Studios, developers of Hospital Tycoon. In this game, players can collect digital pets which will help them to make more coins that can be spent on furnishings for said pets. It's highly reminiscent of a clicker game, though a lot of the experience is automated, allowing for the prevention of cramped fingers. Can you create a Pet Empire?
If you'd like to see more coverage of a variety of Roblox games, check out our dedicated section here. And, while you're at it, make Gamer Journalist your one stop for all things Roblox, gaming, and more!
About the author