Over 38,000,000 Matches of Call of Duty Mobile Played On Day One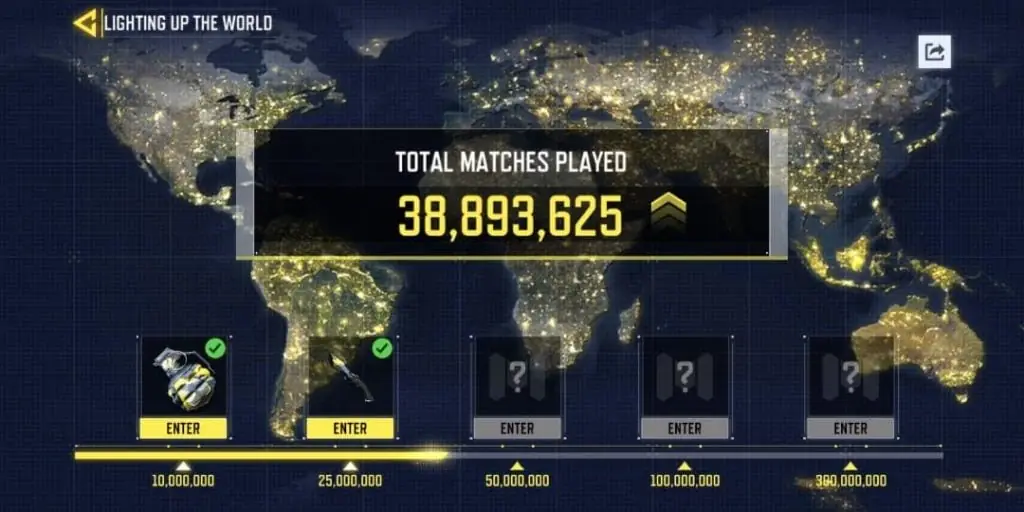 Call of Duty Mobile has finally released on Android and iOS devices today after months of closed beta testing. The launch day has been incredibly popular, and the game has already jumped to the top of the charts on iTunes and Google Play.
Activision is holding a special release day event called 'lighting up the world' which rewards players as more matches are played. Nearly 39,000,000 matches have already been played globally and the numbers are going up quickly.
Over 38,000,000 Matches of Call of Duty Mobile Played On Day One
The game surpassed the 5,000,000 download mark on the Google Play store alone only a couple hours after launch, taking over Nintendo's hit new mobile game Mario Kart Tour. Players were experiencing login issues due to the huge influx of players trying to play at the same time. Activision seems to have resolved the issues and gifted players free credits and weapon XP for the downtime.
Upcoming milestones for the Lighting Up The World Events are 50 million, 100 million, and 300 million matches played. At this rate, those goals will be hit as soon as tomorrow.
Call of Duty Mobile combines popular featured from a bunch of different Call of Duty games including well-known weapons, characters, maps, and modes. They even threw in a Battle Royale mode and will be releasing a Zombie Mode soon as well.