Optimal Steam Deck Settings for Age of Wonders 4
Run your empire on the go!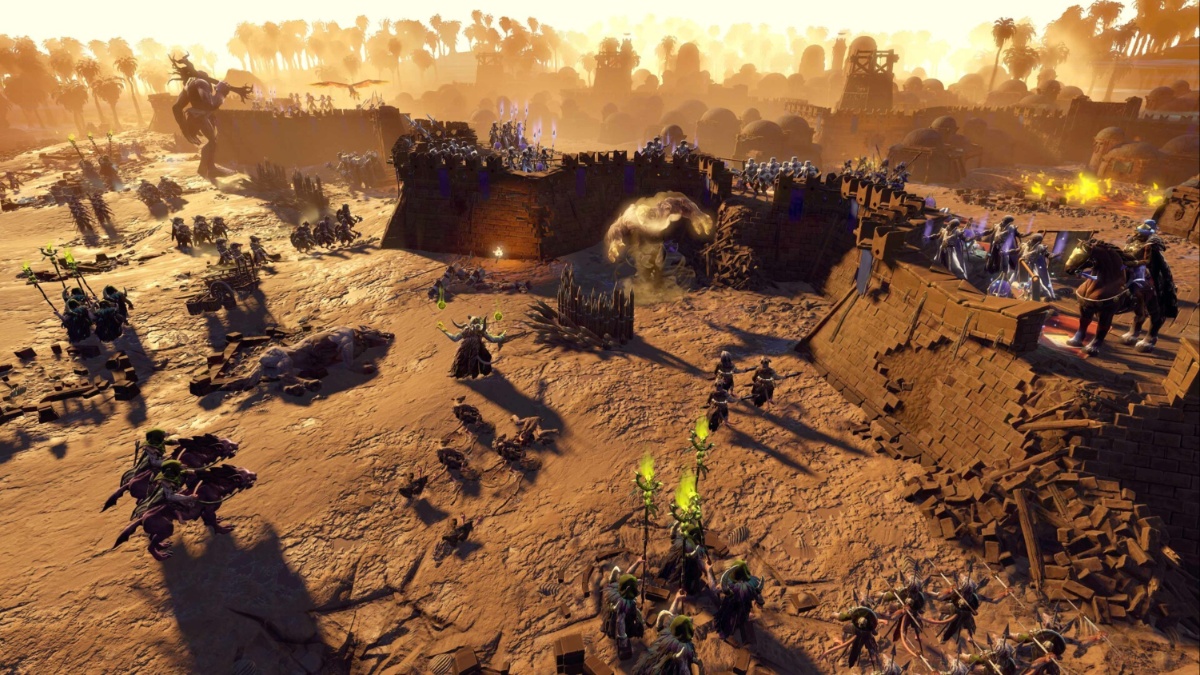 The Steam Deck is a fantastic handheld device that could truly benefit from more strategy games with native compatibility, like the excellent Age of Wonders 4. Here are the optimal Steam Deck settings for Age of Wonders 4 to run an empire on the go!
The Best Age of Wonders 4 Steam Deck Settings
Look no further if you want the best settings for Age of Wonders 4. But be warned because, while the device is powerful, it's not all-powerful like your gaming desktop. A game like Age of Wonders 4, with so many moving units and detailed graphics, can tax the system. As such, our settings guide is adjusted to consider performance more so than appearance.
Graphics Preset: Low
Texture Quality: Medium
V-Sync: Disabled
Shadows: Low
Anti-Aliasing: Off
Ambient Occlusion: Off
Post-Processing: Off
Motion Blur: Off
Depth of Field: Off
Do you notice a trend here? You will want most of the graphics settings turned to their lowest or entirely off to ensure top-tier performance on the Steam Deck. Despite their best efforts, Triumph Studios' Age of Wonders 4 doesn't run well on the handheld.
Furthermore, the Paradox launcher bundled with the game can lower your FPS in-game. A fix from over on ProtonDB removes the launcher during startup by pasting the following command into the game's launch options:
eval $( echo gamemoderun "%command%" | sed "s/launcher-se\/Paradox Launcher.exe'.*/AOW4.exe'/")

BigBadBeef
Related: How to Recruit Heroes in Age of Wonders 4
How to Stop Age of Wonders 4 From Crashing on Steam Deck?
If you're dealing with crashes while playing on Steam Deck, which can happen, as I crashed once or twice while playing, a few fixes include:
Reboot your Steam Deck by pressing the Steam button, selecting Power, and then choosing the Restart option.
Check for game updates by selecting Age of Wonders 4 from your game library, then selecting Manage. From there, choose Properties, then Updates, and select Automatic Updates.
Switch the compatibility version under the game's Properties setting to Proton Experimental.
The last fix is what did it for me. After swapping to the experimental branch, I didn't crash again. Your mileage may vary, though!
---
Are you enjoying Age of Wonders 4? Why not learn how to start underground for the ultimate Dwarven experience? We've got you covered at Gamer Journalist with the hottest tips and tricks for your favorite games!
About the author