No Dancing Signs Locations in Fortnite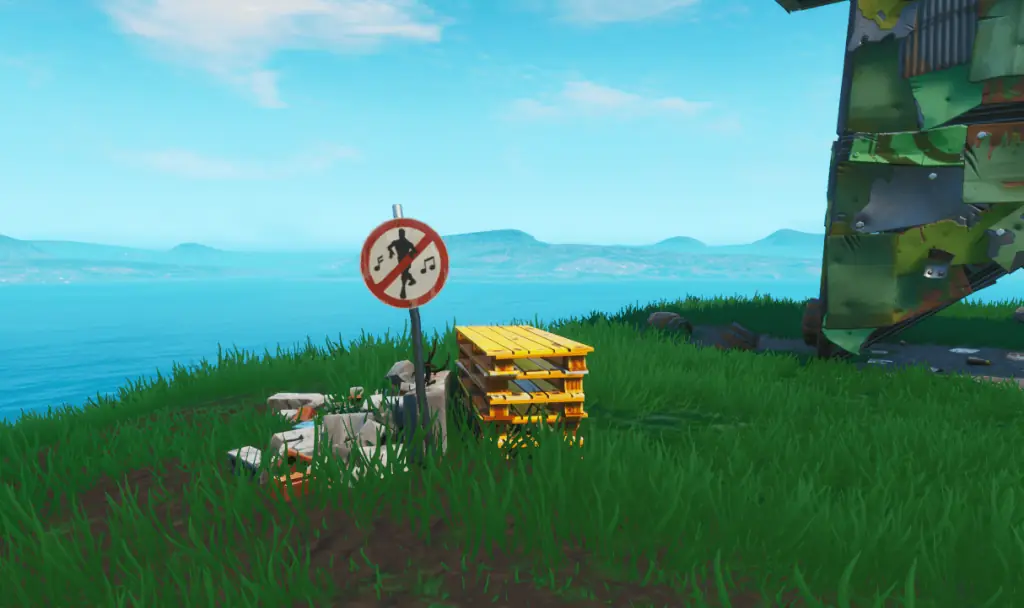 New Fortnite Season X week six challenges have dropped, and one of them has players looking for No Dancing Signs. You may have seen these signs around the map but are struggling to remember their exact location. Here are the No Dancing Signs locations to help you complete the challenge.
Junk Junction No Dancing Sign
Head on over to Junk Junction, and head to the northwest towards the giant metal llama. You'll see a no dancing sign next to a palette of wood.
Pleasant Park No Dancing Sign
Another No Dancing Sign location is north of Pleasant Park. Look out for the expedition outpost located on top of a hill with a zip line running up to it. There you will find the sign standing next to a tree.
Pressure Plant No Dancing Sign
Fly your way up to the top of the Pressure Plant, and you'll see the next No Dancing Sign on the edge of a metal platform that looks over the area.
Salty Springs No Dancing Sign
North of Salty Springs is a very tall mountain, where you will find a No Dancing Sign near the top of the peak. It's standing next to a breakable stone.
Frosty Flights No Dancing Sign
Frosty Flights has two No Dancing Signs located in it. The first can be found at the edge of the peninsula to the south of Frosty Flights.
The second No Dancing Sign can be found south of Frosty Flights next to a tent on a small hill. It's located north of the previously mentioned sign.
Paradise Palms No Dancing Sign
Southeast of Paradise Palms you can find a small hill that sometimes spawns two chests next to a few cacti. Here you will find the final No Dancing Sign for this challenge.