Ninja Blade Codes (February 2023)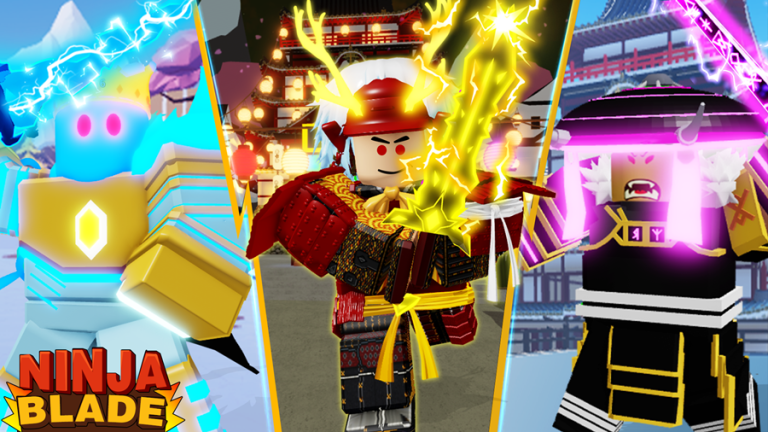 Ninja Blade is a Roblox experience created by Hotpot Studio. In Ninja Blade, your weapon is your life and you are focused on leveling your character and using gold coins to get better weapons and skills. Use our Ninja Blade codes to get coins, diamonds, weapons, skills, and experience boosts! Every slash of your sword awards you a coin, but you can speed the process up with a few codes.
Ninja Blade has a loose Naruto anime theme, and you will see some of the characters around town with quests, but the primary objective will be to get more powerful and exotic-looking weapons. The easiest way to start is with our codes. Bookmark this page and check back daily as we will be updating this page as soon as new codes are released.
All Ninja Blade Codes
thomasninja – Redeem code for 1200 gold coins and 30 diamonds
ninjablade2021 – Redeem code for a Flame Sword
wealth – Redeem code for 960 gold coins and 30 diamonds
letsparty – Redeem code for a Dwarf Hammer
boom1000 – Redeem code for 960 gold coins
goodway – Redeem code for an Assistive skill
sosorry – Redeem code for 15 diamonds
updategift – Redeem code for 120 gold coins
behappy – Redeem code for 420 gold coins and 15 diamonds
trybest – Redeem code for 15 diamonds
thxto500 – Redeem code for a Weapon
betterthan350 – Redeem code for Skills
niceto200 – Redeem code for 600 gold coins
welcometohotpot – Redeem code for gold coins, a skill, and a weapon
Ninja Blade FAQ
How do I enter codes for Ninja Blade on Roblox?
To enter in a code for Ninja Blade, start by launching the game. Click on the gift box marked "Code" in the top right corner. You may need to hit Tab to remove the leaderboard to be able to click on it. Enter in your code at the box that appears and hit confirm. You will see gold coins and diamonds on the left side of your game. Weapons and skills can be seen by clicking the knapsack icon below the start button on the right.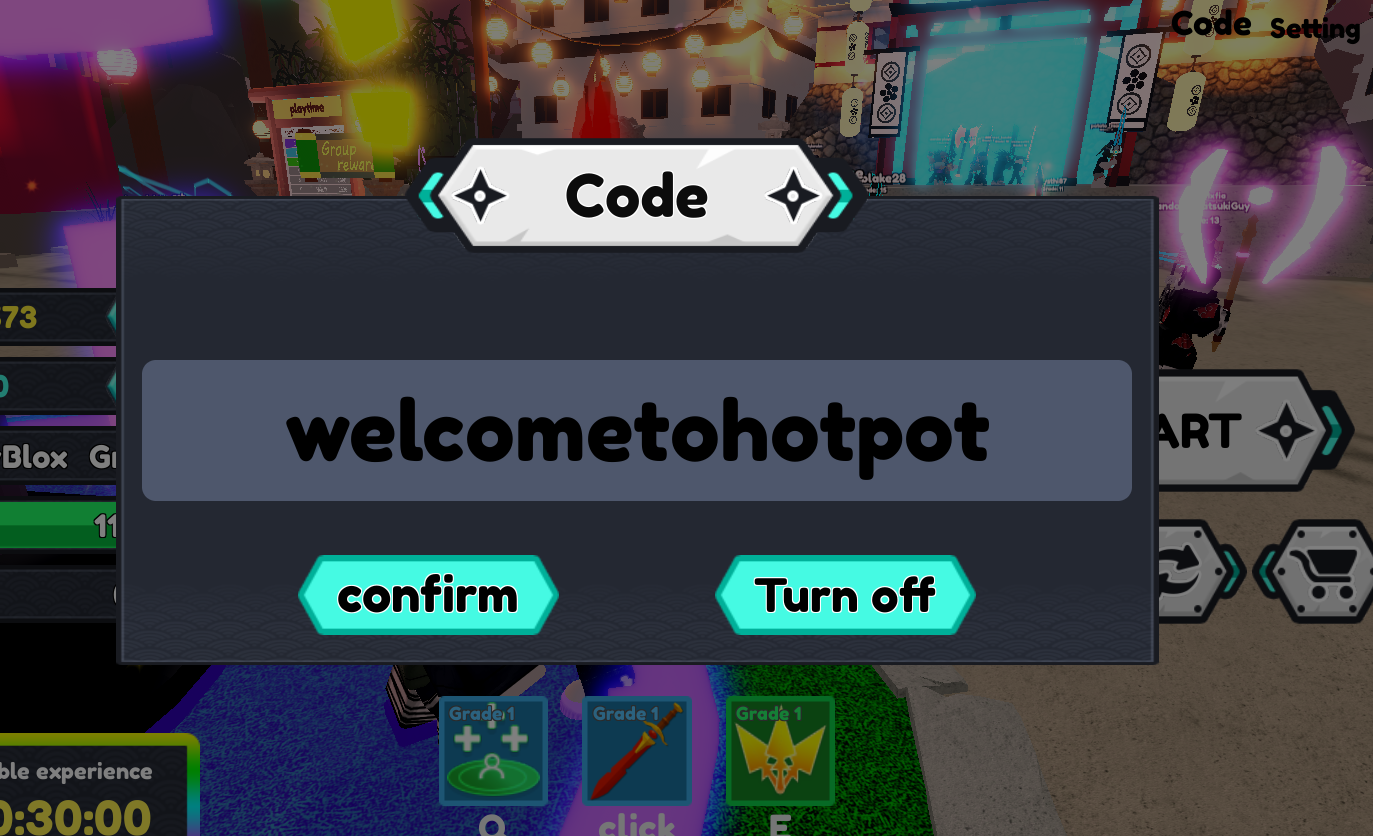 Where can I get more Ninja Blade codes?
You can join the Hotpot Studio Discord to interact with the community, and get codes and details on upcoming updates. This page will be updated regularly with new codes so be sure to bookmark it and check back often.
Game Description
🌈🌈🌈Announcement: 🌈🌈🌈
Ninja Blade is updating now, thx for your waiting
reward has been replied

Welcome to Ninja Blade
Get redemption code "welcometohotpot" upon entering the game

likes reward:"niceto200″、"betterthan350″、"thxto500″、"trybest"
👍3 K likes for the next stage CODE!
💞Our game will be updated every week!
Explore and become the most powerful one!
Collect and upgrade the strongest weapons!
Discover new worlds, each with new warriors!
Endless possibilities!

update compensate code "behappy"、"updategift"、"goodway"

🥰Join the group and get more rewards every day!
Explore other experiences on our Roblox game codes page to find your favorites. Check out our Roblox promo codes page for new outfits and other freebies for your in-game avatar.