Where to get Aged Wood in New World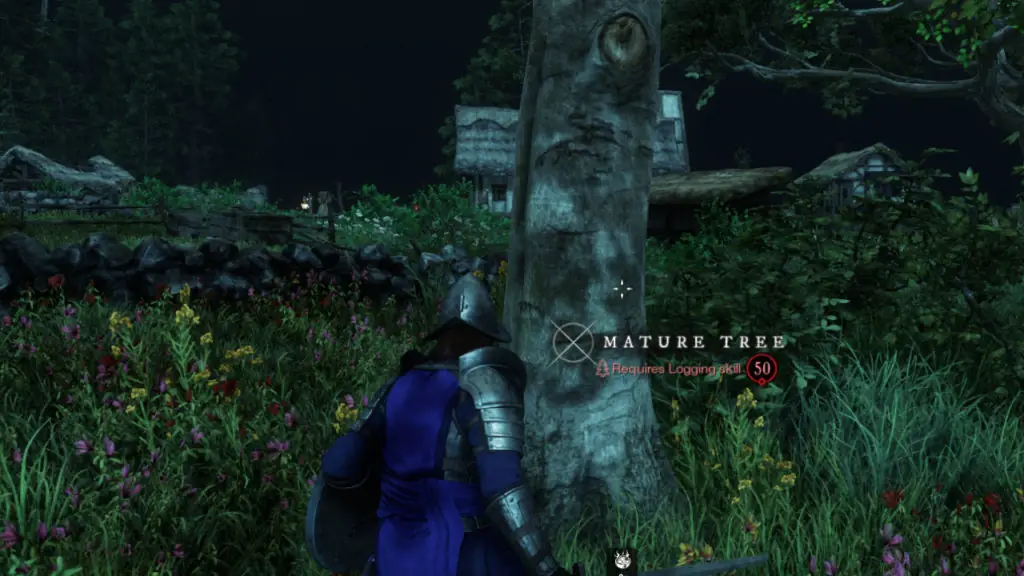 There are dozens of different resources to collect in the new Amazon Games MMORPG, New World. If you're working through the jobs on the Town Project board, you will likely see a quest to acquire aged wood sooner or later. You may be wondering where to find it since it seems the only wood material around is green wood. Not to worry, we'll show you exactly where to get aged wood in New World in this guide.
Where to get Aged Wood in New World
To get Aged Wood in New World, you will need to chop down Mature Trees. These trees require a logging level of 50 or higher to chop down. Mature Trees look similar to young trees, but they are a bit girthier. You can find Mature Trees in the forests, shrublands, and coastal hills areas of the map. Open up your map and look for the green-colored areas around town.
If you pick up this quest early on from the Town Project board, it may be time to start leveling up your logging level. Craft an Iron Axe or two, and start chopping down some Young Trees. It will likely take you a few hours to ascend to logging level 50, but it's a good idea to work on your gathering skills as you level. Doing so will ensure you can gather any material you encounter out in the world.
What is Aged Wood used for in New World?
In New World, Aged Wood is used to create Lumber at the woodshop station. Lumber is a required ingredient in many tier 3 recipes, including creating upgraded weapons and harvesting tools. To create Lumber, you'll need 4 Aged Wood and 2 Timber.
Now that you know how to acquire Aged Wood, it's time to become a virtual lumberjack. For other beginner guides, check out our posts on how to make arrows and bullets.