Natus Vincere's s1mple Gets His Own RAID: Shadow Legends Hero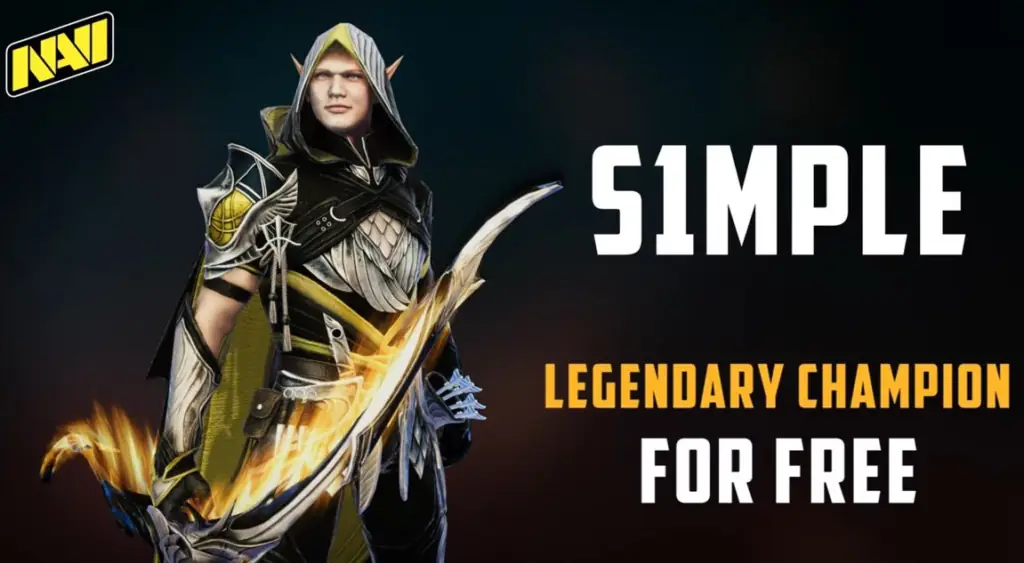 Natus Vincere partners with RAID: Shadow Legends, tributing Counter-Strike: Global Offensive superstar, Oleksandr "S1mple" Kostyliev, with his own hero in the popular mobile game, making him the first CS:GO personality to join the lineup.
Natus Vincere has gained a lot of popularity ever since they won PGL Stockholm, marking it as a historical moment for the organization and their star player, Oleksandr "S1mple" Kostylieve, who has been widely accepted as Counter-Strike: Global Offensive's biggest superstar. The team didn't stop there as they continued to dominate the tournament scene in CSGO as they won even more titles in their following tournaments like the recent BLAST Premier Fall Finals.
Plarium Games' RAID: Shadow Legends was one of many titles that took advantage of NaVi's rising popularity as they decided to partner with the organization to extend each other's prominence in the two different game genres. Of course, there's no other person that can be considered as the face of NaVi than S1mple, himself. To pay tribute to S1mple's biggest achievement, both parties agreed to put his face into the game so that they can add a completely new hero in the lineup that takes both his IGN and face into the game.
The choice of getting S1mple only makes sense because the player has had a very rich history involving the CS:GO tournament scene, always falling short of winning a major despite a lot of people calling him the best player in the game. After years of failing to secure a title, CSGO fans from every corner of the world simply couldn't help but support his journey and await the momentous championship trophy that he has been fighting for throughout his entire career. When it finally happened, the crowd and the team, themselves, couldn't contain their happiness.
The addition of S1mple to the RAID: Shadow Legends lineup will definitely bring more fans to try out the game. In return, Natus Vincere will gain exposure from the addition of their logo and star player in the game which will help in growing their fandom.