Natus Vincere beat Vitality to win the BLAST Premier Fall Final
Na'Vi continues their hot streak with a victory over Vitality in the BLAST Premier Fall Final.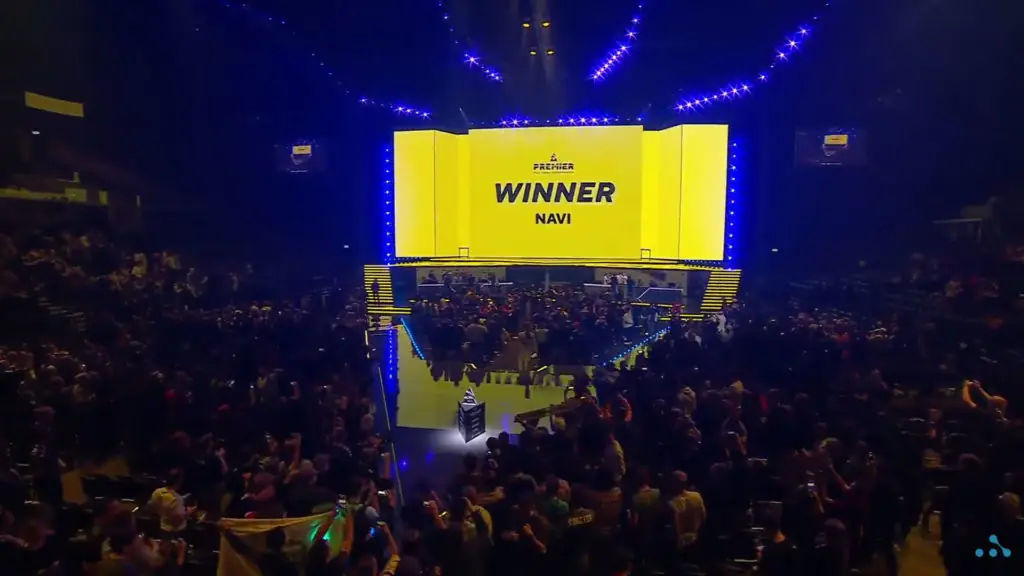 Natus Vincere defeated Team Vitality 2-1 to win $225,000 and qualify for the BLAST Premier World Final 2021.
Na'Vi has become the champion in the last four LAN tournaments they have participated in, with prize winnings in the range of $2,000,000! Lastly, Na'Vi, beating Vitality and running from win to win, managed to dominate the international area once again.
| | | |
| --- | --- | --- |
| Map | Vitality | Natus Vincere |
| Mirage | 12 | 16 |
| Nuke | 16 | 6 |
| Inferno | 7 | 16 |
We watched the competitive match of the ambitious team Vitality, who thought they would renew their joy with a fresh new victory against a strong and victorious team like Na'Vi. Both did a pretty good job, and it was really unclear what the course of the match would be.
Andrey "⁠B1ad3⁠" Gorodenskiy's men did what they did. While the victory of Vitality was fresh in their minds, Na'Vi continued to bring the heat. Again, as in every top-level professional matchup, we did not know who would win, and the results could have gone in either team's favor.
The first map, Mirage, was Vitality's choice. This map, on which they eliminated Astralis, soon became their own defeat. Natus Vincere quickly dominated the map, taking the lead 5-0 on the CT side. This map, which Vitality trusted in so much, didn't do much for them. The first half ended 9-6 despite the Frenchmen's push.
Despite Vitality winning the first pistol round of the second half, NAVI was prepared for their attack and met them in a planned manner. Again, this attack went against Vitality, and NAVI won the first map with a 16-12 score.
One could easily argue that the second map, Nuke, was heavily in favor of NAVI, as it's one of their strongest maps with 20 consecutive victories. However, Vitality was able to defeat NAVI by counterattacking. It was thanks to some unexpected tactics from Vitality that allowed them to take control with a 6-0 start. Despite the defeat on Mirage, Vitality was able to dominate the first half with a 9-1 lead.
In the second round, Vitality definitively smashed NAVI without losing its stability, equalizing the matchup at 1-1. Vitality player, Zywoo's epic clutch against three NAVI players in the last round of map two was really worth watching. We now understand better why Zywoo is an indispensable player for Vitality. Vitality leveled things off with a 16-6 win on Nuke.
Of course, the classic Inferno map determined who would be crowned the champion of the BLAST Premier Fall Final. NAVI started with a considerable advantage on this map and used it as an edge over Vitality. Leading the first half by a big margin of 12-3, NAVI smashed Vitality without hesitation.
In the second half, it was more or less clear who would win, as Vitality was trailing and inevitably lost 16-7 thanks to a clutch from Valerii "b1t" Vakhovskyi. The talented and ambitious NAVI closed it out to become the BLAST Premier Fall champions and take home $225,000 in prizes, with runner-ups Vitality taking home an $85,000 purse. Oleksandr "s1mple" Kostyliev received the MVP, as he continues his streak and showcases his dominance.
Congratulations to Na'Vi for a well-deserved victory, and good luck for the BLAST Premier World Final ahead.