Natus Vincere Sweep G2 to Win IEM Katowice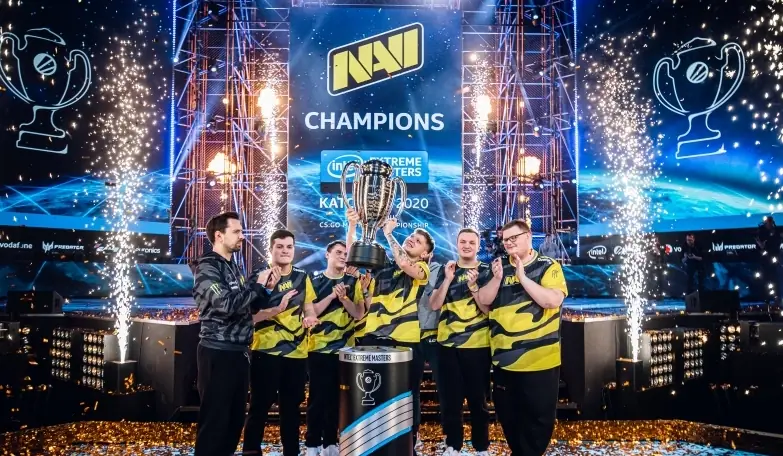 Natus Vincere has been crowned victors of IEM Katowice 2020 after a dominant performance over G2. The team went on to win 3-0 over G2 on Nuke, Dust2, and Mirage in the grand finals. S1mple earned the MVP award of the event, as he should for such a strong overall performance throughout the tournament.
G2's map pick Nuke was first up, where Natus Vincere set the tone with a 16-4 victory. Boombl4 had a strong performance on this map and hit a personal high rating on the map.
Next up was Dust2, which was the cloest map of the series. Natus Vincere edged out a victory with a final score of 16-13. S1mple and Perfecto had dominant performances here that kept Natus Vincere on top.
Finally, Mirage had a similar outcome to Nuke with Na'Vi simply controlling the entire map with ease. Flamie had an amazing 4k early on in the game with a grenade up middle. G2 managed to pull out a much-needed pistol round win on CT side but it was not enough to keep them in the game. Na'Vi closed out the series with a 16-2 victory on Mirage.
Natus Vincere vs. G2 Grand Finals Results
Map 1 – Nuke | Natus Vincere 16-4 G2
Map 2 – Dust2 | Natus Vincere 16-13 G2
Map 3 – Mirage | Natus Vincere 16-2 G2
The final IEM Katowice 2020 standings are as follows:
Natus Vincere – $250,000
G2 – $100,000
Astralis – $40,000
fnatic – $40,000
Liquid – $15,000
100 Thieves – $15,000
FaZe – $7,000
mousesports – $7,000
NiP – $4,000
MAD Lions – $4,000
Vitality – $4,000
Evil Geniuses – $4,000
Virtus.pro – $2,500
Cloud9 – $2,500
Renegades – $2,500
TYLOO – $2,500