Mythic Heroes codes – Diamonds and Scrolls (October 2021)
Get the latest Mythic Heroes codes from our up-to-date list, so you can redeem Diamonds, Summon Scrolls, and more freebies!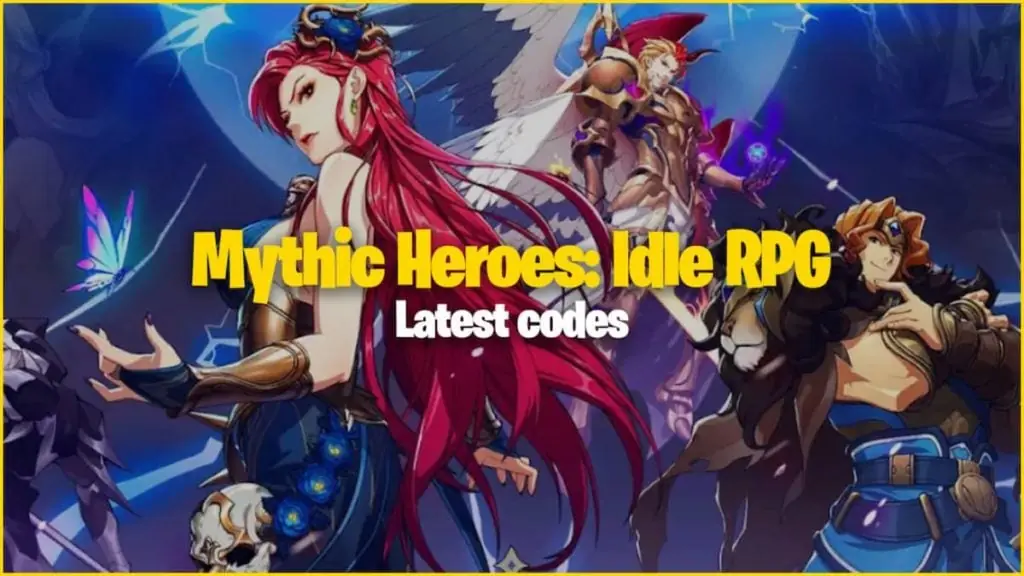 Mythic Heroes Idle RPG is a casual roleplaying game developed by IGG for Android and iOS devices. In this game, players must summon an army of Gods and Heroes from various cultures to create a powerful team. Defeat enemies to upgrade your heroes' true potential, including new abilities and weapons, and do it all with the tap of a button. You can use these Mythic Heroes codes to help you get started with some bonus Diamonds and Summon Scrolls.
Using Mythic Heroes codes is a free and easy way to get some free Hero Summons. The developers release these gift codes often, but they tend to expire after a short period. For that reason, you may want to bookmark this page and check back often for updates. The moment a new code releases, we'll have it on our list for you to redeem.
All Mythic Heroes codes:
K7LWE – Redeem code for 400 Diamonds
LIBAS – Redeem code for 400 Diamonds
MH8888 – Redeem code for 20 Standard Summon Scrolls
MH7777 – Redeem code for 3,000 Diamonds
How to redeem Mythic Heroes codes
To redeem codes in Mythic Heroes Idle RPG, follow these steps:
Launch Mythic Heroes on your mobile device.
Tap on your avatar on the top left.
Tap on the Code button.
Enter a working Gift Code.
Tap on Confirm to claim your reward.
We recommend using the copy and paste function to ensure you enter the codes into the box without any mistakes or typos. After tapping on Confirm, the reward should pop up on your screen and be applied to your account. Gift codes typically reward players with things like Diamonds and Hero Summon Scrolls.
Where to get more Mythic Heroes codes
To get more codes for Mythic Heroes Idle RPG, you can join the Mythic Heroes Discord server and follow the Mythic Heroes Facebook page. The developers post new updates, news, and codes in those locations. You can also follow our codes wiki, so follow along and check back often to stay up-to-date for free Diamonds and Summons!
If you are into other mobile gacha games, you can check out our pages for Cookie Run Kingdom codes, Alchemy Stars codes, and Raid Shadow Legends codes.