MW3: Negotiator Blueprint Explained
The negotiations will be short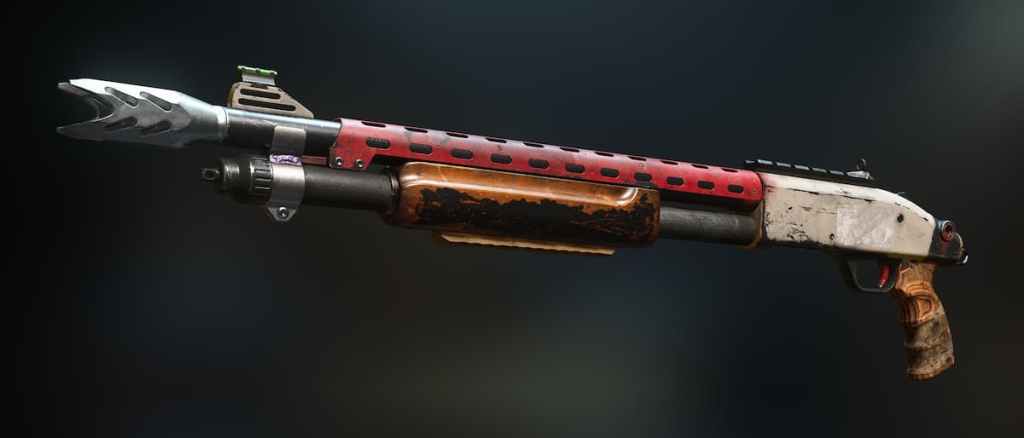 Call of Duty: Modern Warfare remakes brought new life into the most popular part of the franchise. These games are set in the modern age, and they follow a group of anti-terrorist operatives that tackle threats all over the world. Modern problems require modern solutions, or in this case, weapons.
The third installment of remade Modern Warfare is centered around modern weapons. Furthermore, there are also special personalized weapons with some really impressive performances. These weapons are called Blueprints, and they can be obtained in various ways in the game.
Related: Best Call of Duty Characters of All Time
Wasteland Negotiator Introduction
One of the prominent Blueprints in Modern Warfare 3 is the Wasteland Negotiator. This modified shotgun has amazing firepower and improved range and melee damage. This article will go into further details about this deadly weapon.
Wasteland Negotiator Overview
The base for the Wasteland Negotiator is the blueprint version of the Bryson 800, which is one of the shotguns in Call of Duty Modern Warfare 3. As part of the Bundle Atomic Sunrise, the Wasteland Negotiator blueprint was made available in both Warzone 2 and MW3. All of the attachments for the Warzone 2 Wasteland Negotiator Blueprint and Modern Warfare 3 can be found below.
Basic Info
Weapon Base: Bryson 800
Weapon Class: Shotgun
Introduced in: Season 1
Bundle: Atomic Sunrise
Wasteland Negotiator Blueprint Attachments
If you want to make your own Wasteland Negotiator without unlocking it or buying the Atomic Sunrise Bundle, all you have to do is take your Bryson 800 to the Gunsmith menu and add the following attachments:
Muzzle: Vulture Claw Breacher
Barrel: 18″ Demo Firewall
Stock: Stockless Pistol Grip
Ammunition: 12 Gauge Dragon's Breath
Guard: Lockwood Series II
How to Get Blueprints in Modern Warfare III?
There are several ways to get blueprints in Modern Warfare 3:
You can find a lot of them in the Store Bundles and buy them using the COD points.
The Battle Pass has a significant number of Blueprints that are just waiting to be unlocked. Get the necessary tokens through gameplay or COD Point purchases to obtain the blueprints and other items.
Blueprints are typically available as rewards for Daily Login events. You can get them on the last day of logging in. Daily Login events take place frequently, so watch out for them.
If you watch a live stream for a certain duration during Watch and Earn events, you can get Blueprints, too.
You can get Blueprints as a pre-order bonus. Some platforms offer pre-order bundles that include Blueprints. Just stay vigilant.
The Vault Edition of Modern Warfare III contains several Blueprints in two Weapon Vaults and a Soul Harvester pre-order bonus.
---
Wasteland Negotiator is a popular and devastating weapon that will make your enemies cower in fear. For more related content, check out our articles How to Get 25 Kills While in Tactical Stance in MW3? or All Call of Duty Games Ranked.
About the author