Mowing Masters Simulator codes (December 2021)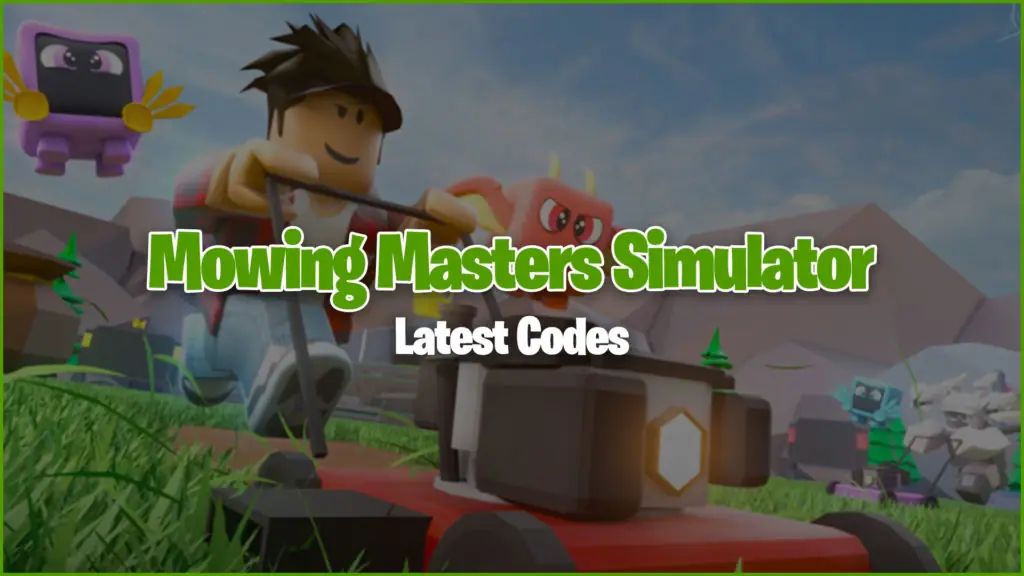 Mowing Masters Simulator is an experience developed by Rewired Games for the Roblox platform. In this game, players can buy lawnmowers to collect grass and upgrade them to more powerful mowers for even more grass collection power. Collect coins, and use them in the store to upgrade your mowers. You can use these Mowing Masters Simulator codes for in-game bonuses and a nice headstart.
Using Mowing Masters Simulator codes is a great way to get free in-game currency and exclusive items. The developers release new codes often, so you can bookmark this page by pressing CTRL+D on your keyboard. Check back daily for new codes and updates for more exclusive giveaways.
If you find these codes helpful, check out our other Roblox content for My Kingdom codes, Retro TDS codes, and Pet Simulator X codes.
Mowing Masters Simulator codes
Here are the working Mowing Masters Simulator codes:
GRASS – Redeem code for 30K Gold
5KLIKES – Redeem code for 300K Gold
4KLIKES – Redeem code for 240K Gold
3KLIKES – Redeem code for 180K Gold
2KLIKES – Redeem code for 120K Gold
1KLIKES – Redeem code for 60K Gold
Get more codes for your favorite games through our Roblox game codes list.
How to redeem Mowing Masters Simulator codes
To redeem codes for Mowing Masters Simulator, follow these steps:
Launch Mowing Masters Simulator on Roblox.
Tap the Twitter icon on the left side of the screen.
Enter a working code into the code redemption box.
Press the submit button to claim your in-game reward.
We recommend copying and pasting all codes directly off of our list to avoid any typos. Also, check to make sure there are no extra spaces after each code so they work correctly. After claiming a code, the rewards will automatically be sent to your in-game account.
How to get more codes for Mowing Masters Simulator
To get more Mowing Masters codes, you can follow the developers on Twitter and join the official Rewired Games Discord server. The team posts new updates, announcements, and codes at those locations. We also round up codes from all over and bring them to you in this code wiki. Follow along for updates!
Mowing Masters Simulator Game Description
Welcome to Mowing Masters 🍃

Tired of dying? Go to the settings button and turn on passive mode!

HOW TO PLAY:
⚡Buy mowers to get more grass, and upgrade them to multiply your grass.
🔥Use your grass shuriken to fight other players.
💰Sell for coins to upgrade your mower in the store.
🌌Travel to NEW zones with OP multipliers!
🌟Rebirth for an OP multiplier!
📈Try to get to the top of the leaderboards!
Explore other experiences on our Roblox game codes page to find your favorites. Check out our Roblox promo codes page for new outfits and other freebies for your in-game avatar.