Martial Realm Codes (August 2022)
Codes go in, cool stuff comes out.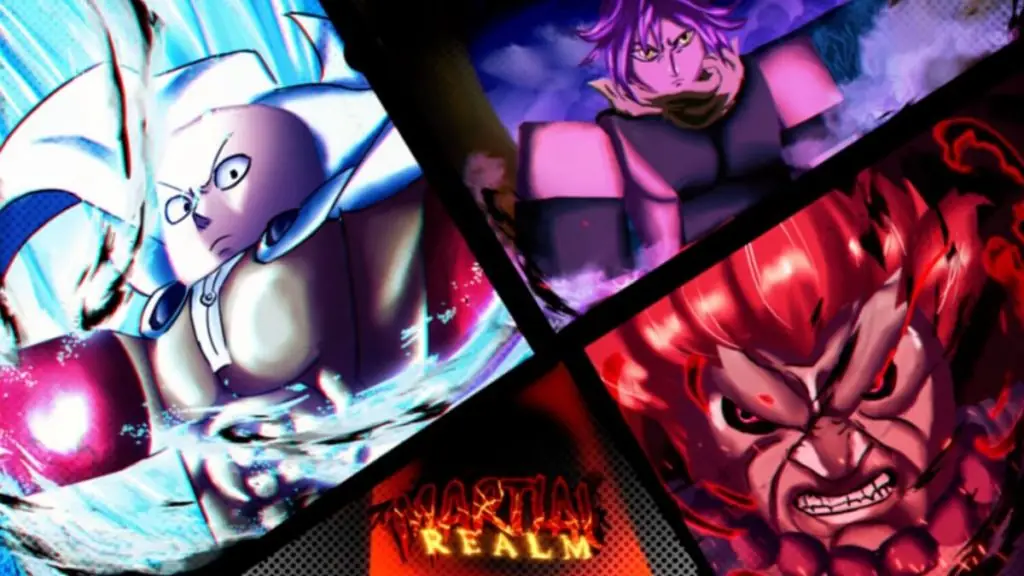 I've only ever been punched in the face twice in my life, so I probably wouldn't be much use in a normal fight, let alone the kind of superpowered fights you'd see in Martial Realm. If you want to be a little more proficient in those fights, though, you'll want to make use of every potential opportunity the game offers you. Specifically, codes. Here's a list of active codes for Martial Realm.
Martial Realm Codes
The following codes and their rewards are all confirmed to be active as of July 26th, 2022:
!code 400likes – 2 Origin Shards and 3 Personality Shards
!code twisteriscarryingthegame – 2 Personality shards
!code 30kvisits! – 3 Potential Spins and 2 Clan Spins
!code miniupd – 1 Origin Shard and 1 Personality Shard
!code sorryforshutdown – Clan reroll
!code prestigeupdate – 3 Origin Shards
!code 20kvisits! – 2 Personality Shards
!code 150likes – Face reroll
!code 10kvisits! – Clan reroll
!code release – Potential reroll
!code releasee – Clan reroll
!code releaseee – First name reroll
!code releaseee! – Eyes color reroll
Meanwhile, the following codes and rewards are confirmed to be expired as of the same date shown above:
!code 250likes – 1 Origin Shards
How to Use Codes in Martial Realm
To enter a code in Martial Realm, just bring up the in-game chat window by pressing the / key on your PC or mobile keyboard. Copy one of the codes shown above and paste it as written into the chat window, then press Enter to send it. Rather than sending it as a normal message, you'll send the code through, and if it's valid, you'll get a notification that you've received items.
If a code was just released to the Martial Realm community, you might need to close the game and launch it again to get a server with the most up-to-date build. We'll be keeping a running record of all new codes on this page, though you can also look on the Twitter of the game's creator, TwisterDaark, as well as its official Discord server.