Mario Kart Tour Multiplayer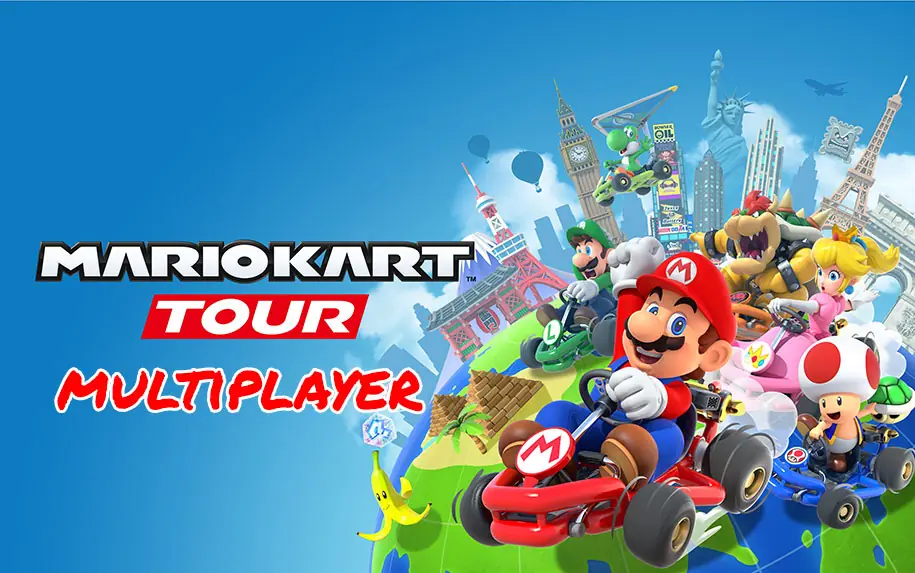 The official Mario Kart Tour Twitter account announced that multiplayer will soon be coming to the game. You will soon be able to race against up to seven other people, whether they are in-game friends local or around the world.
When does Mario Kart Tour Multiplayer start?
Mario Kart Tour multiplayer will be starting this Sunday, March 8th, 2020 at 8:00 PM Pacific Time.
Race against players worldwide to raise your grade under rules that change daily in Standard Races and Gold Races. When racing friends or others nearby, Rooms let you pick speed, item slot number, and more. Play your way when #MarioKartTour multiplayer launches Mar. 8, 8 PM PT! pic.twitter.com/ckkekAsbHS

— Mario Kart Tour (@mariokarttourEN) March 3, 2020
If you were previously a Mario Kart Tour Gold Pass subscriber you were able to play parts of the multiplayer beta. Starting Sunday, the new game mode opens up to everyone whether you are a paid subscriber or not.
This is exciting news for Mario Kart Tour players everywhere, as this is one of the features that will bring some much-needed life back into the game. When this game launched, the AI opponents had names that resembled real players which confused a lot of people.
Will this new feature bring back a lot of players who grew bored with the game?