List of Bushes and Shrubs in Animal Crossing New Horizons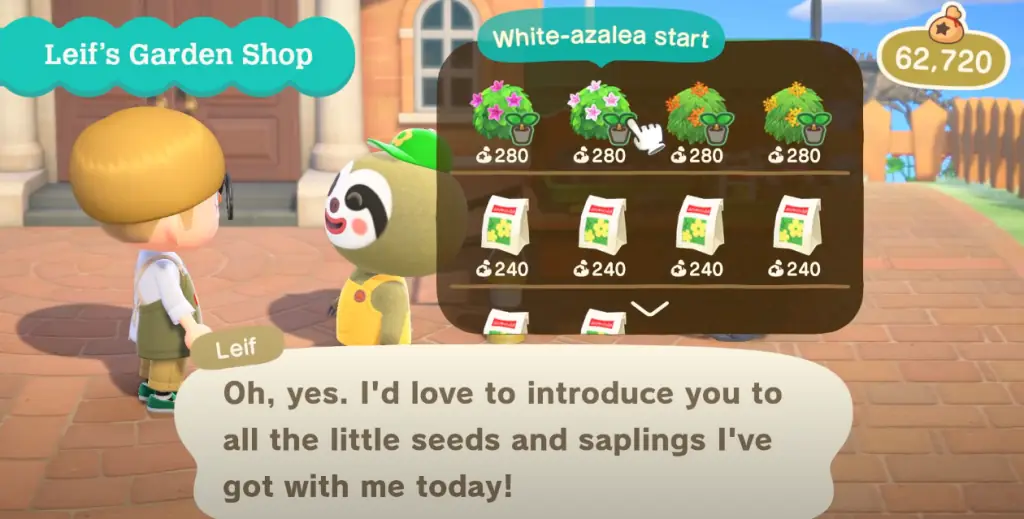 The Animal Crossing New Horizons 1.2.0 free April update brought us a new class of items. Shrubs and Bushes are now available in the game and be acquired from Leif. Many people are been wondering how to get these new items, so we're going to explain how to do that and provide a complete list of all Bushes and Shrubs in Animal Crossing New Horizons.
Bushes and Shrubs in Animal Crossing New Horizons
First, you will need to know where you can get Shrubs and Bushes in the game. You can buy bushes and shrubs from Leif. If you're unsure of how to get Leif to show up you can check out our guide. Each time Leif visits your island, he will have a new inventory of shrub starters that you can buy. He also sells some non-native flowers and even buys weeds from you for twice as much as the Nooklings.
After purchasing the starters from Leif, you will need to plant them in the ground. They will start sprouting out of the ground in a couple days, but only in the right season. Here's a list of all Bushes and Shrubs you can buy from Leif in Animal Crossing New Horizons:
Pink Hydrangea
Blue Hydrangea
Orange Tea-Olive
Yellow Tea-Olive
Pink Azalea
White Azalea
Pink Camellia
Red Camellia
Red Hibiscus
Yellow Hibiscus
Holly
At the moment, there is no way you can create custom color bushes by cross-breeding, but it may be a possibility in a future update. Currently, the only way to obtain shrubs and bushes in the game is by purchasing them from Leif. Again, this might change in the future and if it does we'll be sure to keep you updated.
If you haven't had the chance to fully explore this new update, you might want to take this opportunity to learn about Jolly Redd. He's another new character introduced in the April 1.2.0 update.