Is AI Dungeon Down? How To Fix Guide
No system is completely break-proof.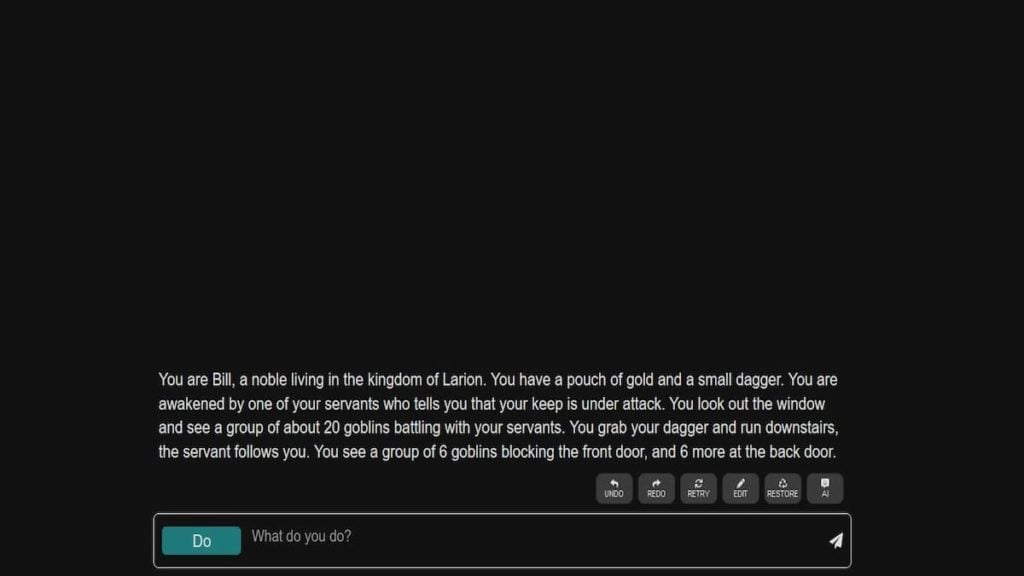 As advanced as AI algorithms have become in the last decade, they're still not quite an exact science. For instance, you can make an entire adventure-generator like AI Dungeon, but you can't make it completely fail-proof. Here's a guide to fix AI Dungeon if it's down or unavailable.
Is AI Dungeon Down? How To Fix Guide
The first two things to keep in mind are the platform you're trying to play AI Dungeon on and the number of users who play it. A lot of people play AI Dungeon every day, and the algorithm can only support so many of them, so if you're having trouble getting either the AI Dungeon site or mobile app to launch, the first thing you should do is just wait a little while to see if the servers thin out a bit.
But let's say you're having a more noticeable issue like crashing, blank screens, or login problems. Here's what you should do in such situations.
Blank Screens
Sometimes, more frequently on the mobile app version of AI Dungeon, you may experience a blank screen when trying to load up the game proper, which is usually followed by a hard crash. If this occurs to you while playing on the desktop version of AI Dungeon, try closing your internet browser, waiting a moment, then opening it back up.
On the mobile version, it's the same deal; close the AI Dungeon app, then go into your settings to Force Stop it. Launch a fresh instance of the app, and it should be back to normal. In the event it isn't, try restarting your device.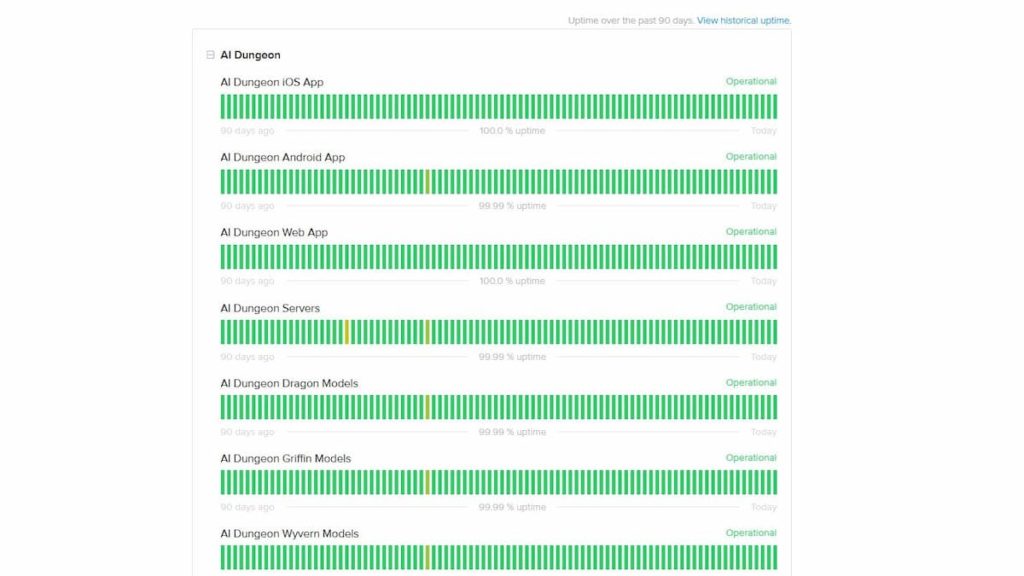 Loading Problems
If you attempt to open either version of AI Dungeon and are greeted with a loading error, connection error, ping error, or anything like that, then odds are good that the problem is on your end, specifically with your internet connection. Make sure your computer/phone is connected properly to the internet, preferably with a hard connection in a computer's case.
If your connection seems fine, then try checking on the status of AI Dungeon's servers. Latitude maintains a page with a constant monitor of its apps and services, AI Dungeon included, so if there are any outages on their end, they should show up there.
Related: How To Fix The Sims 4 'Script Call Failed' Error
Login Problems
Login problems are of a similar ilk to loading problems and are often caused by the same thing: network issues. Again, check on your internet connection and the status of AI Dungeon's servers to ensure that there's nothing obviously wrong with either.
If the networks seem fine, you might just be entering your login credentials wrong. Make sure you've got the right username and password, and if you aren't sure, use the Forgot My Password function to reset it.