How To Fix Phasmophobia Custom Authentication Failed
Dang ghosts messing with my installation.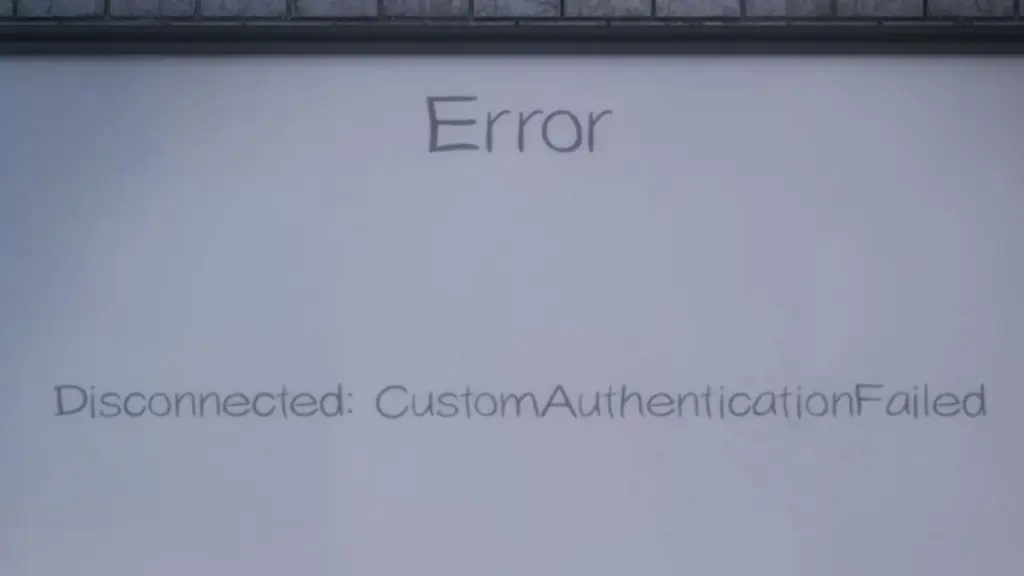 You know what's more annoying than ghosts possessing things or trying to forcefully drag you to the afterlife? Ghosts messing with your game installations. I guarantee all a ghost would need to do to drive me mad would be to uninstall all my Steam games while I'm not looking. If you've got a ghost messing with your copy of Phasmophobia, there are a few tricks you can try to make it go away. Here's how to fix the Custom Authentication Failed error in Phasmophobia.
How To Fix Phasmophobia Custom Authentication Failed
The precise cause of the Custom Authentication Failed error in Phasmophobia isn't known, but the consensus seems to be that it arises as a result of Steam maintenance periods. While some games can still work fine while Steam is undergoing maintenance, others can go a little weird. If you want to know when Steam is undergoing maintenance or is otherwise down, you can check the server status on SteamDB.
Related: How Do You Fix Steam Store Not Loading? Answered
If maintenance isn't the culprit, you should employ the usual playbook of Steam game fixes:
Restart the game
Restart Steam
Clear your download cache
Verify the game files
Restart the Game
Sometimes, especially with multiplayer games like Phasmophobia, you just gotta give it a swift kick in the pants to get it going. Just close out of the game entirely, check your Task Manager to ensure the process has terminated entirely, then try loading it up again.
Restart Steam
In the same vein, sometimes it's Steam that needs the kick in the pants. You could be running an outdated version of the Steam client, or an old update or download could be stuck in the pipeline. Either way, just right-click on the Steam icon in your taskbar to exit out of it. You might need to force it to shut down if there's a download underway.
Clear Your Download Cache
Sometimes, when games are downloading updates, things can freeze up, leaving the game in a strange, incomplete state. There's a chance that the Custom Authentication Failed error is being caused by something like this. To clear things up, open your Steam settings, switch to the Downloads tab, and click the "Clear Download Cache" button to wipe the cache. If any downloads need to get done, they should restart promptly.
Verify the Game Files
If something's gone weird in Phasmophobia's files, whether due to a botched download or something else, you can verify their integrity to clean everything up. Just right-click on Phasmophobia in your library, click properties, and switch to the local files tab. You should see the "Verify Integrity of Game Files" button; give it a click, and Steam will comb through the files for any abnormalities. Bear in mind that this will take as long as a regular installation.
If you're still having trouble, drop a line to Steam Support, or join the official Phasmophobia Discord server to report your problem directly.