How to Use the Wishing Well to Travel Quickly in Disney Dreamlight Valley
This trick just changed the way you play.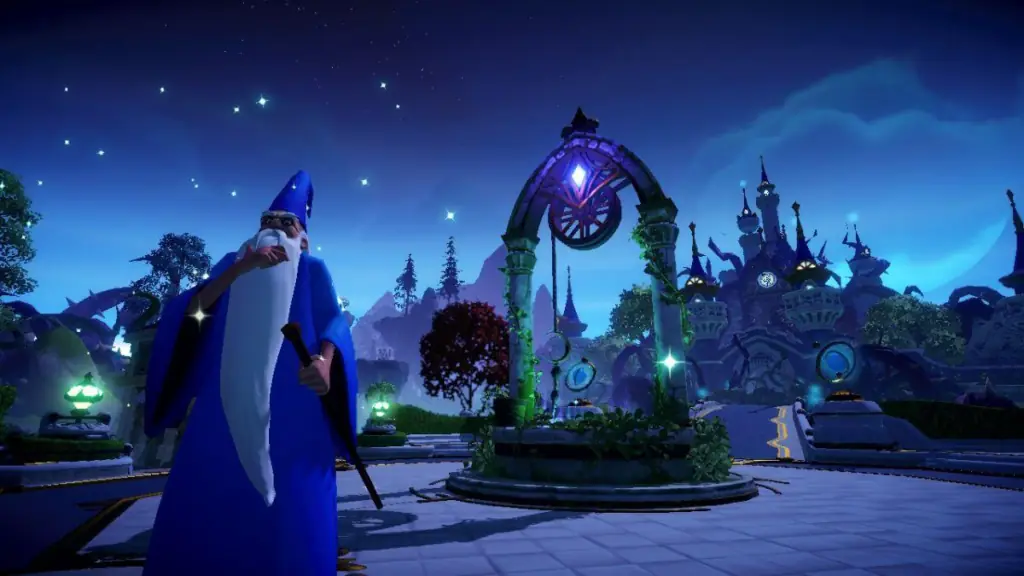 Disney Dreamlight Valley is giving Animal Crossing and Stardew Valley players the chance to make Disney friends, create their dream valley filled with crops and furniture, and the ability to customize your Avatar to perfection. What Disney Dreamlight does differently from other titles would have to be fast travel from map to map instead of running around. The wishing well can be unlocked by giving Scrooge money, but what if we were to tell you, that the wishing well doesn't HAVE to stay in one place? You can place it anywhere. Here's how you can use the wishing well to travel quickly in Disney Dreamlight Valley.
How to use the Wishing Well to Travel in Disney Dreamlight Valley
Fast travel is something players want to use when playing a simulation-gathering game. It's tedious having to run to one section of the map trying to look for ingredients or minerals. Thankfully, the wishing well is a great add-on to the game that makes traveling fun. You don't need to always approach the well to use fast travel. The minute you step outside you can open up your menu, scroll to map, and click on which wishing well you want to go to. Now, there's another fun way to travel without having to level up Merlin to level 10 to remove debris blocking bridges and other zones of the map.
Wishing Well as Furniture in Disney Dreamlight Valley
After you have learned from Scrooge McDuck how to place furniture around the valley he will give you quests to tidy the place up. Each zone will have you place 10 pieces of furniture or items to make the space your own. There's something you should know once you're on the furniture menu. You can click on the wishing well and move it so it's not just in one spot. When you click on the wishing well you can move your camera to a zone that's blocked off and you can place it in an open area. Once you place the wishing well you can travel to the blocked-off bridge, without needing to talk to Merlin, to learn how to remove the mushrooms or rocks. For example, the Glade of Truth zone is divided and the only way to get to the other side is by destroying the mushrooms blocking the bridge. Use this trick to reach the other side effortlessly.
We're covering everything about Dreamlight Valley. For more updates on Dreamlight Valley and quest guides be sure to follow Gamer Journalist. We post daily news, game guides, and codes for popular and upcoming games.
Disney Dreamlight Valley is available now on Nintendo Switch, PC, PS4, PS5, Xbox One, and Xbox Series X/S.
Related: When is Toy Story Coming to Disney Dreamlight Valley?