How to Use Level-Boost Tickets in Mario Kart Tour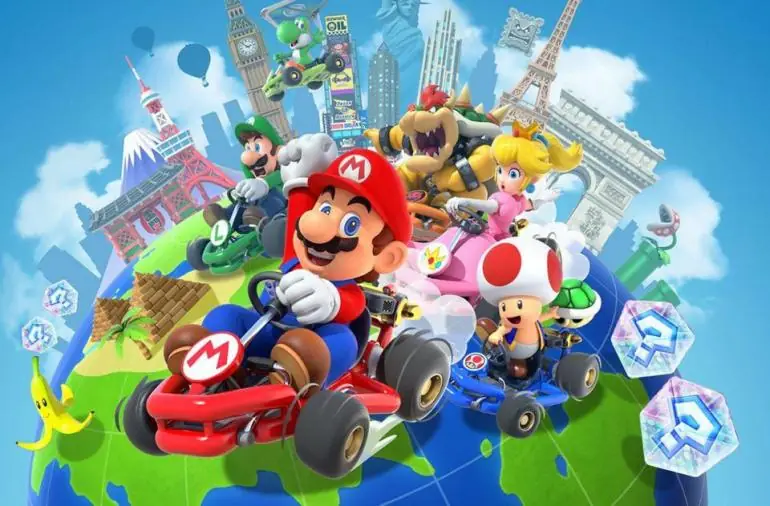 Mario Kart Tour has a few ways to make leveling up a bit less time consuming. Normally, you'd have to spend a few hours doing your races everyday to level up your drivers, karts, and gliders. However, there are two tickets you can use to level up your points and skills.
How to Use Level-Boost Tickets in Mario Kart Tour
Level-boost tickets can be used to level up the skill of your driver, kart, or glider. Each ticket is different depending on what you want to level up. You can use a level-boost ticket on a glider, for instance, to upgrade your glider's level to get more bonus point combos and better combo time. To do so, click Gliders from the main menu and select a specific glider. In this instance, I chose Super Glider.
On the Super Glider screen, you'll see an option to upgrade. You have to make sure your glider isn't already max level, which it probably isn't since Mario Kart Tour only released a few days ago. Tap on the upgrade button, and you get brought to the next screen that asks if you want to use a level-boost ticket to level up the glider.
Each level increase will make the glider, kart, or driver a little better each time. Most of the items follow the same formula as in the screenshot above. That is, with each level increase you will get a small stat increase and bonus point increase.
The same thing can be done here with Karts, Drivers, and Gliders alike. If you were not aware of this feature then you might have a bunch of tickets stacked up waiting to be used.