How to upgrade your weapons in Ship of Fools
You won't need a bigger boat, but you will need better weapons.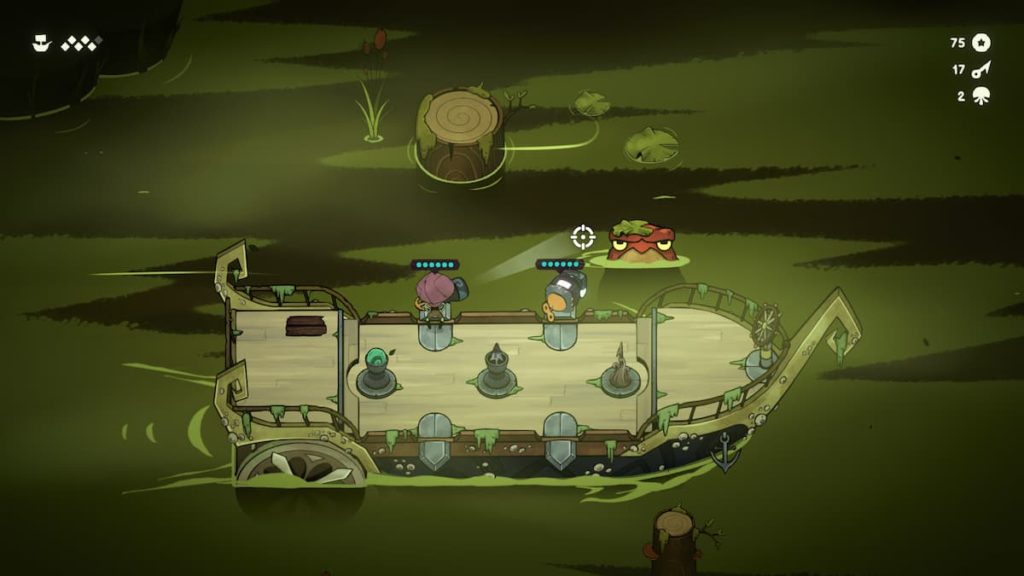 Ship of Fools is a rogue-like game where you must sail your ship onwards to face the darkness. On your travels, however, many creatures and enemies will attack, and you will have to fight them off with Stormstrider's weapons. Luckily for you, there is a certain someone that can help you with that. Granted you can meet the cost. Here is how to upgrade your weapons in Ship of Fools.
How to upgrade your cannons in Ship of Fools
Rust to the Rescue
When you start the game, you won't have this feature right away. You will firstly need to rescue Rust, the Great Lighthouse's armourer. She will be stranded in the Forgotten waters, and you'll have to save her.
With Rust restored, you'll find that she has set up shop again, but with a limited stock. You'll find Rust and her armoury right next to the pier where Stormstrider is, and your camera will pan over to overview the upgrades on display.
For tendrils, Rust can upgrade your cannons, as they will certainly not be fit for any bosses in their early stages. Upgrading your cannons is paramount, as with weak cannons, you'll find it difficult to progress anywhere.
Related: How to upgrade your ship in Ship of Fools
Don't rely on trying to find super powerful ammo types when out on the waters, as you won't get to keep them for future runs and you may not always be able to find them.
Your starting upgrade will look as follows, but don't worry, more upgrades and cannons will be available as you progress in the game: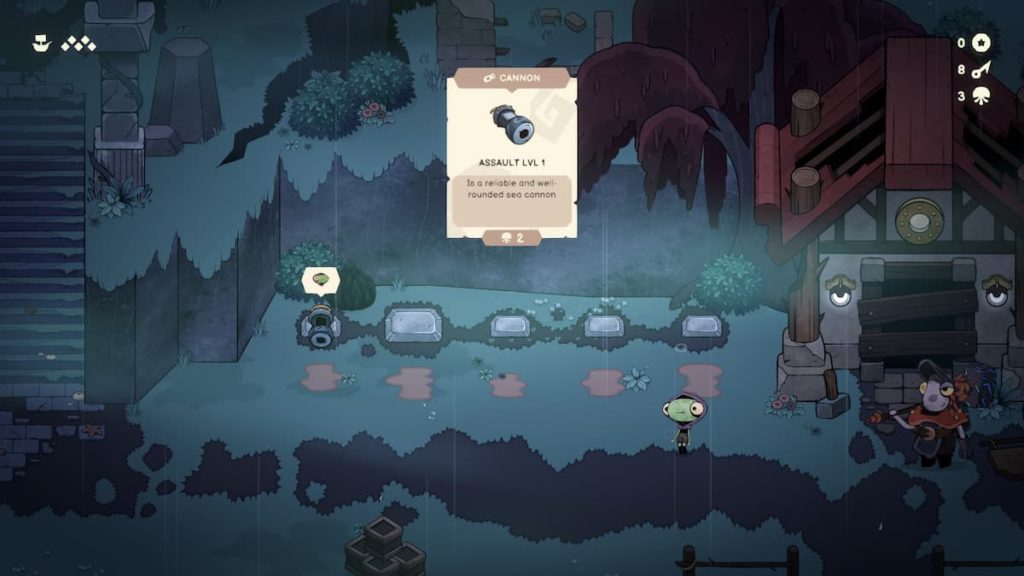 As you progress, your arsenal will only grow, and Rust will be more than happy to improve it.
Gaining tendrils
Tendrils are rewarded after every run depending on your progress and successes. So better quality runs will be rewarded more.
You can also find tendrils on the map on the tiles with a tendril icon. If you are in need of upgrades, make sure to bee-line to these tiles.
If you are stuck between upgrading the ship of upgrading your weapons, the better use of your tendrils will often be on your weapons, unless there is an explicit need of an upgrade for your ship.
Keep an eye on Gamer Journalist for more gaming and Ship of Fools content, such as combat tips and tricks.