How to turn off Voice Chat in Call of Duty Vanguard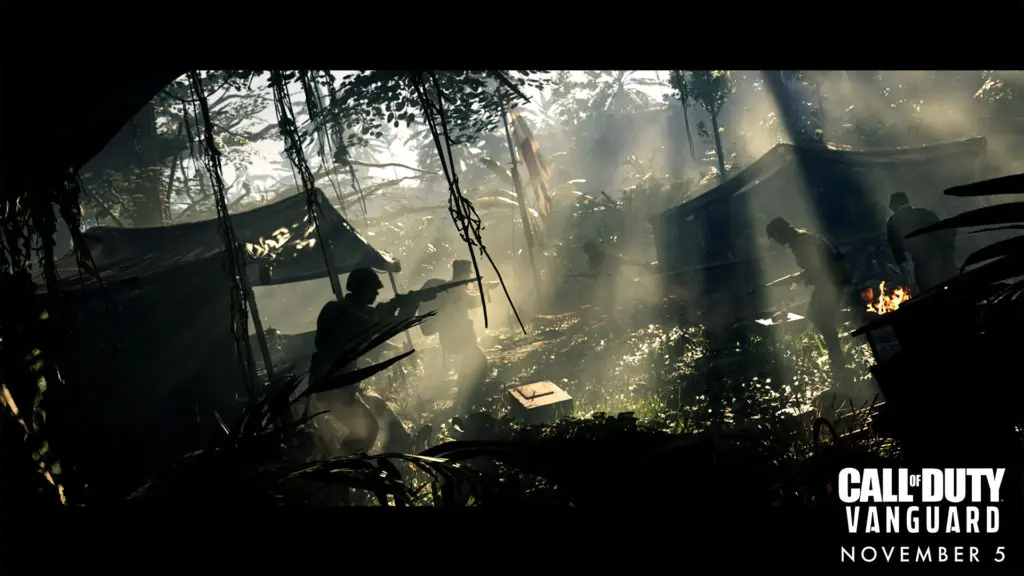 Call of Duty Vanguard is the latest installment in the series, and battles can get heated. If you don't feel like putting up with people yelling into their microphones, there's an easy solution: turn off voice chat. Luckily, the setting is easy to access and does the job well. This guide will show you how to turn off Voice Chat in Call of Duty Vanguard.
As always, in Call of Duty games, you have a decent amount of control over many audio settings. All of these options are available through the Audio tab inside the Call of Duty Vanguard settings menu.
How to turn off Voice Chat in Call of Duty Vanguard
To turn off Voice Chat in Call of Duty Vanguard:
Open the settings menu.
Navigate to the Audio tab.
Scroll down to the Voice Chat section.
Change the Voice Chat setting to Off.
Changing the Voice Chat settings to Off in the Audio menu mutes all players in-game. There are four options you can select here:
On – All players can be heard.
Off – Mutes all players.
Mute everyone except party – Mutes all players except for your party.
Mute everyone except friends – Mutes all players except for your friends.
If you are trying to turn off in-game voice chat completely, you can select the Off option. However, if you want to mute everyone but your party, choose the Mute everyone except party option. If you only want to hear your party for strategic callouts or enemy spots, the latter is a good option.
Why is Voice Chat not working in Call of Duty Vanguard?
If you're having the opposite problem and have Voice Chat on, but your microphone is not working or you cannot hear other players, you can try other things. First, make sure your voice chat device is correct. The voice chat device should likely be set as the same as your game sound device. The voice chat device is what you use to hear other players. Next, your microphone device should be set to whatever you use to speak into (your microphone).
On PC, you can double-check your microphone settings by going into the start menu and Sound Settings. Make sure your microphone device matches your selection from the in-game audio setting in Call of Duty Vanguard. For console players, make sure the default device is selected or the appropriate setting for your device.
Finally, make sure you either have a push-to-talk key set or an open mic. If you have it set to open mic, configure your open mic activation threshold setting so that it picks up your microphone when you speak. You can start a microphone test in-game (R on PC) to make sure everything works properly.