Call of Duty Vanguard Automaton loadout and class setup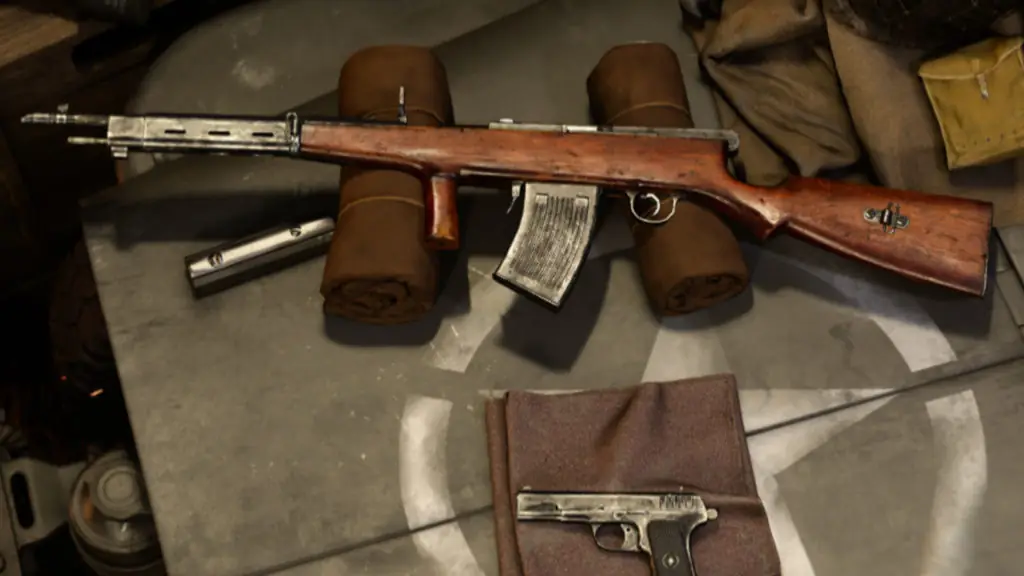 Call of Duty Vanguard has plenty of new weapons to try out in multiplayer, so there's a lot of experimenting to do before you can decide what you like best. The second assault rifle you'll unlock is the Automaton, a high-accuracy low-recoil weapon that is deadly at mid to long-range. Due to its high rate of fire, you'll want a loadout that helps with recoil and accuracy, and we've got just that. Let's take a look at our Call of Duty Vanguard Automaton loadout and class setup.
By default, the Automaton has above-average speed and accuracy but a relatively low ammo count and below-par firepower. The latter is nothing to worry about since the rate of fire makes up for the damage, but we'll need a few attachments to get the most out of this weapon. Our CoD Vanguard Automaton loadout prioritizes recoil control and accuracy without sacrificing any other stats. Follow along with our guide if you're not sure where to start with this weapon.
Call of Duty Vanguard Automaton setup
Muzzle – G28 Compensator
Barrel – Zac 600MM BFA
Underbarrel – Carver Foregrip
Magazine – 6.5MM Sakura 45 Round Mags
Ammo Type – Subsonic
Optic – Slate Reflector
Rear Grip – Pine Tar Grip
Stock – Empress Broadsword
Proficiency – Frenzy
Kit – Fully Loaded
The Automaton naturally has a high rate of fire, so we'll need to start with some recoil control which we get by adding the G28 Compensator muzzle. Furthermore, we utilize the Carver Foregrip for more recoil control along with some hip-fire accuracy. The barrel we opt for is the ZAC 600MM BFA, a long barrel improving the stability for some bonus accuracy at mid-range.
On a similar note, we use the Pine Tar Grip for even more recoil control and some more bonus hip-fire accuracy. We'll also throw on the Empress Broadsword stock, further improving accuracy, especially for the initial few shots fired from the Automaton. Moving onto the ammunition, we'll use the 6.5MM Sakura 45 Round Mags to add more ammo capacity and subsonic rounds to stay off the radar and make us a little harder to spot.
The optic is always up to you, but try and use something that is not too distracting and leaves plenty of screen space available to spot out enemies.
Finally, as for proficiency and kit, Frenzy is a good pick for health regeneration. You'll be in the heat of combat with this gun, so adding more survivability is key. We also go with the Fully Loaded kit for a bit extra maximum reserve ammo. Again, the thing eats ammunition, so this can come in handy.
For more builds and guides, check out our Call of Duty Vanguard MP-40 loadout and Call of Duty Vanguard M1 Garand loadout.