Call of Duty Vanguard M1 Garand loadout and class setup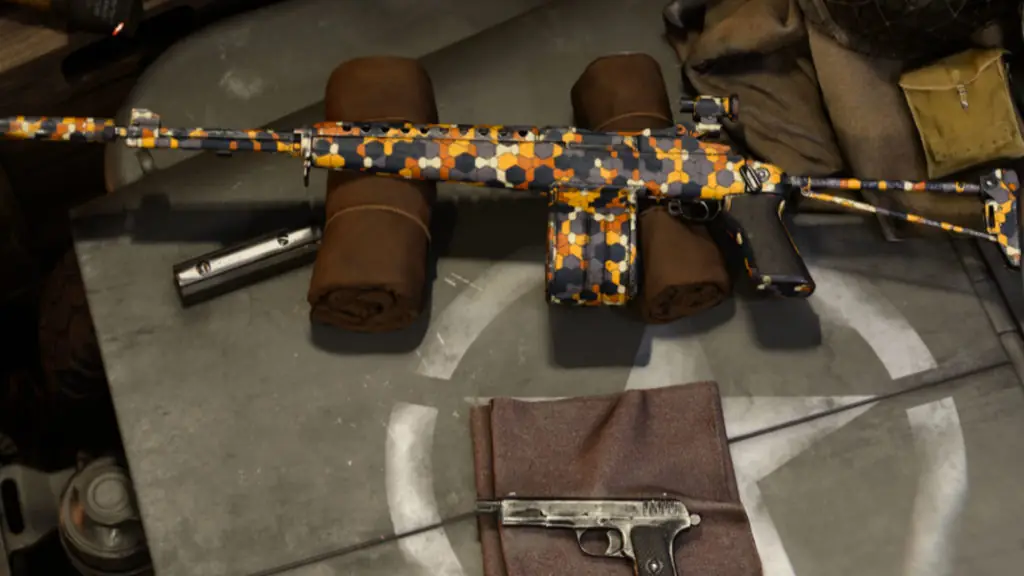 Call of Duty Vanguard brings many popular World War II-era weapons into the mix, one of the most well-known being the M1 Garand. A standard US-issued service rifle during World War II, the M1 Garand is a semi-automatic marksman rifle. It's also the default marksman rifle in Call of Duty Vanguard, which means it's a popular choice. Even though it's automatically available for all players, it certainly does not disappoint.
The Call of Duty Vanguard M1 Garand loadout we'll be showcasing hones in on this gun's accuracy and damage. You're aiming for those one or two-shot kills while having some bullets left in the chamber to wipe the rest of the team. We don't sacrifice any mobility, either, because getting around fast is essential.
Call of Duty Vanguard M1 Garand loadout
Muzzle: L Brake
Barrel: Cooper 21″ Shrouded
Stock: Cooper Adjustable
Underbarrel: M1941 Hand Stop
Magazine: .30-06 16 Round Drums
Ammo Type: Lengthened
Grip: Fabric Grip
Proficiency: Vital
Kit: Fully Loaded
Diving right in, the L Brake muzzle adds some more accuracy, which is the name of the game for a marksman. Since the short barrel is not an option here, we'll be using the Cooper 21″ Shrouded for some extra bullet velocity and range. As for the Underbarrel, you can go without one or go with something like the M1941 Hand Stop for more recoil control and accuracy. We also like the Cooper Adjustable Stock for the little bit of extra ADS speed.
The magazine is up to debate. However, you'll probably want to run something with a bigger ammo count. You can go with the .30-06 16 or 12 count mags, depending on your preference. Fabric Grip is a popular choice for grip because it adds 6% Sprint-to-Fire time and 3% ADS time. Marksman rifles aren't the most mobile weapons, so this helps tremendously.
Vital is hands-down the best proficiency with a marksman or sniper rifle because it increases the critical hit area. More one-shot kills are never a bad thing. The kits don't matter all that much, so I like to run with Fully Loaded for the extra bullet.
We left the optics off for a reason because everyone's scope preference is subjective. Use whatever you feel comfortable with, even if that may be the iron sights. There are many options to choose from in Call of Duty Vanguard, so do some experimenting to see what you like best.
For more Call of Duty Vanguard multiplayer loadouts, see our posts on the MP-40 loadout and STG44 loadout.