How to Trade in Blox Fruits (Update 15)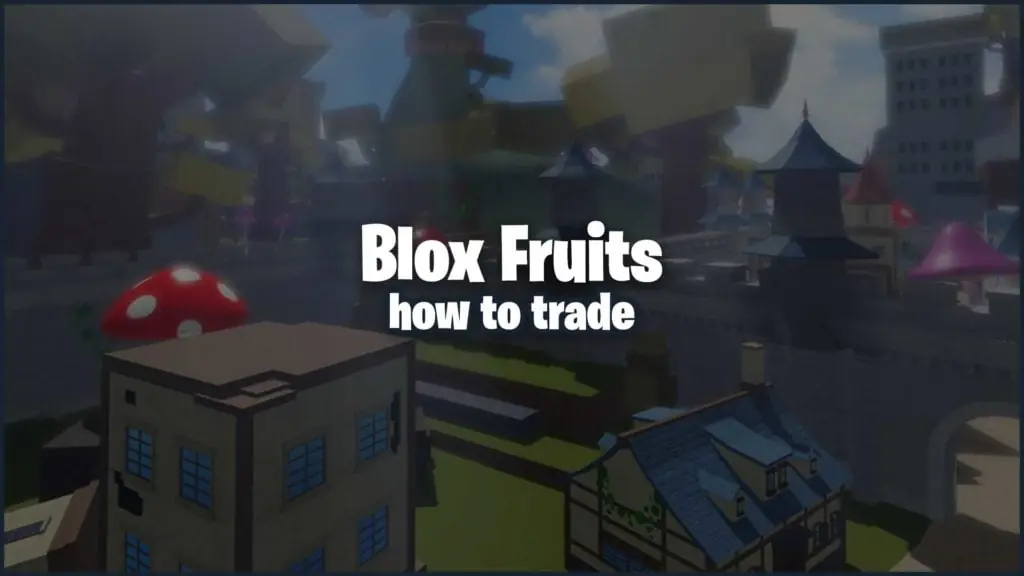 The Blox Fruits Sea 3 update introduces a revamped trading system that allows players to trade Fruits and Game Passes. It may take you a while to figure out how the new system works, so we want to provide an overview to help out. This guide will show you exactly how to trade in Blox Fruits and all the steps you need to take to trade Fruits and Game Passes with other players.
The guide below will cover how to trade with other players in Blox Fruits on Turtle Island. You can also achieve the same thing at Second Sea in the Cafe since the process is exactly the same.
Make sure to check out our Blox Fruits codes to claim your free in-game rewards for the new update.
How to Trade in Blox Fruits
To trade in Blox Fruits, you can follow these steps:
Locate the Cafe on Turtle Island
Find the Inventory Chest
Put your Fruits or Game Passes in Storage
Sit in the chairs
Trade your Fruits or Game Passes
Find the Mansion on Turtle Island, which is basically the new Cafe area in the Third Sea. You'll see two chests near the stairs, next to the Blox Fruit dealer inside the Mansion. Walk over to the chest on the left (white-colored), and open it up. Store your Fruit or Game Pass in the Treasure Inventory by clicking on it to move it to the stored section.
Next, walk over to the Cafe section of the Mansion on the opposite side of the room. You should see three tables, each with two chairs across from one another. Sit in one of the chairs, and the person you're trading with should sit in the other chair.
When you are both seated at the table, a Treasure Trade window will pop up. You can then trade Fruits and Game Passes with each other! The maximum difference value between your traded items can be no greater than 40%. That is to prevent people from gifting overpowered items to others for free.
To trade Game Passes, the Blox Fruits Update 15 patch notes state that you must purchase them as a gift for yourself first. The process should work exactly the same way as trading Fruits, so you can most likely follow the same steps. A maximum of four Fruits and Game Passes can fit in the trade window on each side. The example the developers gave is:
Player 1: Dragon, Light, Flame, and Smoke
Player 2: Dark Blade.
That's how you trade in Blox Fruits in Update 15!