Blox Fruits Update 15 Release Date and Patch Notes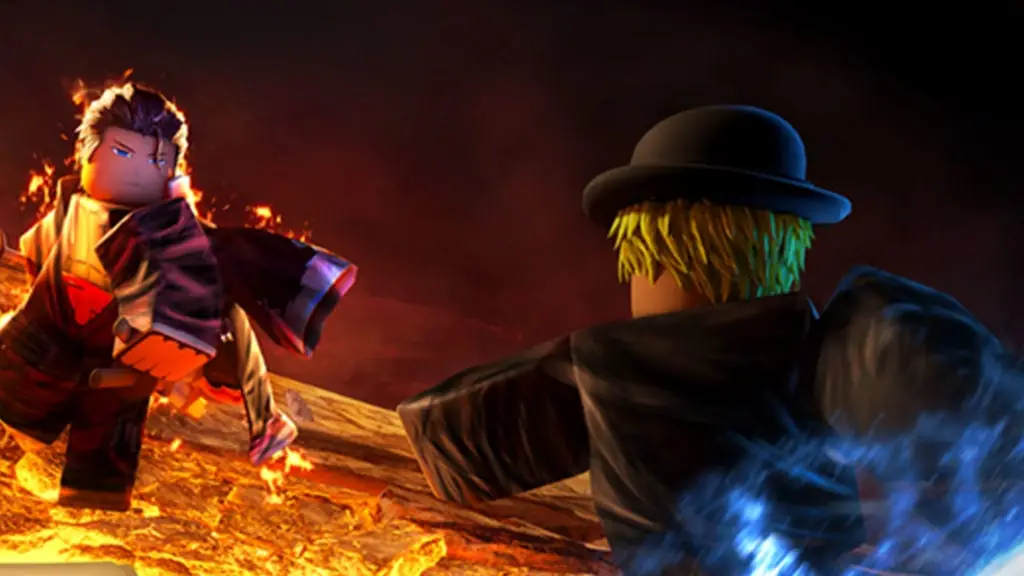 Blox Fruits Update 15 is coming soon, and the developers have just released the final teaser trailer to get players hyped. In this post, we'll be outlining all of the Blox Fruits Update 15 content and leaks, provide release date details, and everything else we know of so far.
For new players just hearing about Blox Fruits for the first time, it's one of the most popular anime-inspired games on Roblox, taking inspiration from One Piece. Originally launched back in 2019, Blox Fruits has gone on to amass a dedicated following through its constant content updates. We'll take a look at all the Blox Fruits Update 15 leaks and information down below.
Make sure to bookmark our Blox Fruits codes so that you don't miss out on any exclusive in-game freebies.
When does Blox Fruits Update 15 Release?
Blox Fruits Update 15 releases on Friday, September 10, at 10 PM EST. You can visit the official countdown page here to get an exact time and date for your region.
Update: Blox Fruits Update 15 is now available. Find the patch notes below.
Here is the final Blox Fruits Update 15 trailer:
Blox Fruits Update 15 Sea 3 Update Log
Here is the Blox Fruits Update 15 update log and patch notes:
New Content:
Increased level capacity to 2000.
Added Third Sea:

Added a new massive island.
Added a new giant island.
Added 3 new remote islands.
Added a new missions and secrets to be completed.

Implemented Fruit Inventory and Trading:

Treasure Storage:

Can only store up to 1 of each fruit, and unlimited Game Passes.

This capacity can be increased with [+1 Treasure Cap] (obtained with Robux or by trading with other players).

Treasure Storage is an NPC that can be found in some parts of the map just like Weapon Storage.

Fruit Trading:

You can trade your stored fruits for different fruits or Game Passes.

To trade Game Passes, you must purchase them as a gift for yourself first.
Game Passes are stored alongside fruits, in the new Treasure Storage menu.

Max 4 fruits/Game Passes in each trade for both sides. For example: [Dragon + Light + Flame + Smoke] for [Dark Blade].

Added 9 new fruits:

Added a new high tier fruit (Venom):

Unleash your transformation for increased defense, jump power, and damage.
2 different modes:

Untransformed:

5 abilities.
Build up your Fury Meter over time to transform.

Transformed (ultimate form):

4 stronger abilities.
Deplete your Fury Meter by using your upgraded abilities.

Added a new fruit: Spin.
Added a new fruit: Door.
Added a new fruit: Kilo.
Added a new fruit: Diamond.
Added a new fruit: Love.
Added a new fruit: Falcon.
Added a new awakening: Magma.
Added a new awakening: Buddha.

Added Observation V2:

View the level and hotbar of your opponent.
Many other perks.

Added Server Browser:

Find new servers you haven't joined before.
Filter by Total Bounty, Region and Server Name.

Added a new fighting style: Electric Claw.
Added 5 new swords: two of them are legendary.
Added 5 new accessories.
Added a new gun.
Added a few new titles.
Friendly 1v1s:

Added a friendly 1v1s arena to Third Sea. Might be added to other seas later on.
Prevents bounty loss on death.

Fast Spawn event:

During weekends, fruit will spawn every 45 mins instead of every hour.

Youtuber Rewards V2:

Added some more youtubers to the list. More will be added later on.

Improved the swimming mechanic.
Balance changes:
String awakening: Added autoaim to the C move, and decreased its damage by around 5%.
Dragon: The fury meter now regens slightly faster.
Buddha V1: Instead of increasing HP based on your Blox Fruit stat, now it increases defense by 40%.
Cyborg: Energy Core now explodes 1 second faster, has more stun and higher defense. Also changed how the V2 accessory looks.
Dark Blade: Reduced end lag on the Z move.
Pole V2: Made it a bit harder to break observation with Z.
Fixes:
Fixed the pencil head bug.
Fixed a crew system bug which caused actions to error or not save.
Fixed a text auto-translation bug on notifications and dialogue.
Fixed inventory showing the wrong items sometimes.
Improved the check on failed purchases.
Added security against several exploits.
Made a few optimization upgrades, the game should run slightly faster than before.
Sourced via Twitter
New Fruits in Blox Fruits Update 15
Here are the new fruits in Blox Fruits Update 15
Venom – Unleash your transformation for increased defense, jump power, and damage
Spin
Door
Kilo
Diamond
Love
Falcon
Magma (Awakening)
Buddha (Awakening)