How to Spawn or Dock Your Boat in Arcane Odyssey
Get sailing, warrior!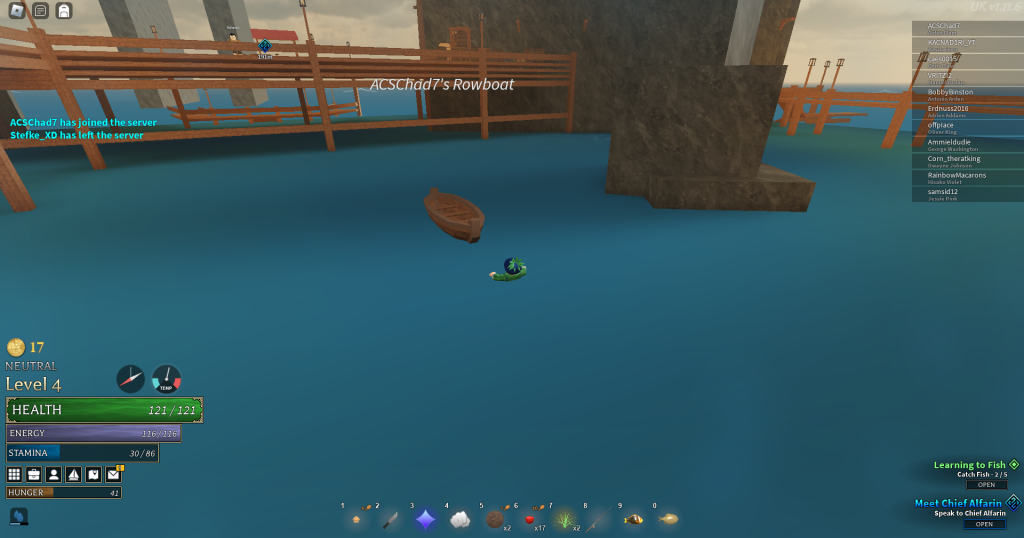 In Roblox Arcane Odyssey, you'll be sailing around the War Seas, traveling to new islands and other lands. To get from one place to another, however, you'll need to know how to dock your boat to travel. It isn't very well explained in-game so it's leaving a lot of players clueless on the very first island. Here's how to dock your boat in Roblox Arcane Odyssey.
How to Dock Your Boat in Arcane Odyssey
Arcane Odyssey is full of wonders and dangers to explore, the only problem is the world consists of one giant archipelago. You can't simply travel from one island to another on your own because you'll run out of stamina in no time. For travel between islands, you'll need your trusty boat.
Keep in mind that in order to even get the boat you will need to first talk to Morden, an NPC on top of the starting island. After you finish the dialogue with him you will get the "Dock Rowboat" icon on your screen.
Related: Should You Join Assassin Syndicate or Grand Navy in Roblox Arcane Odyssey? Answered
To spawn your boat in Arcane Odyssey, you'll need to be in open waters. You can't spawn it on land, or near water. You'll need to be in the water, with enough space for the ship to spawn. When you've done that, click on the "dock rowboat" button in the bottom left section of the screen. Your boat will spawn and you can sit in it.
With larger vessels, you'll need to make sure you have enough space for them to spawn, otherwise, they simply won't. And this can be done anywhere in open waters, you don't need to be in a special dock or harbor to spawn your boat. To actually use your boat, make sure you are sitting in the command seat, and not just a regular seat.
---
We hope you enjoyed our Arcane Odyssey guide. You can head on over to our Facebook page to keep up with the latest video game content. You may also be interested in our other Arcane Odyssey content, such as how to use treasure charts, or every fighting style in the game.
About the authors