How to Reach the Sea of Ink in Blasphemous 2
Watch out for Sea Divers!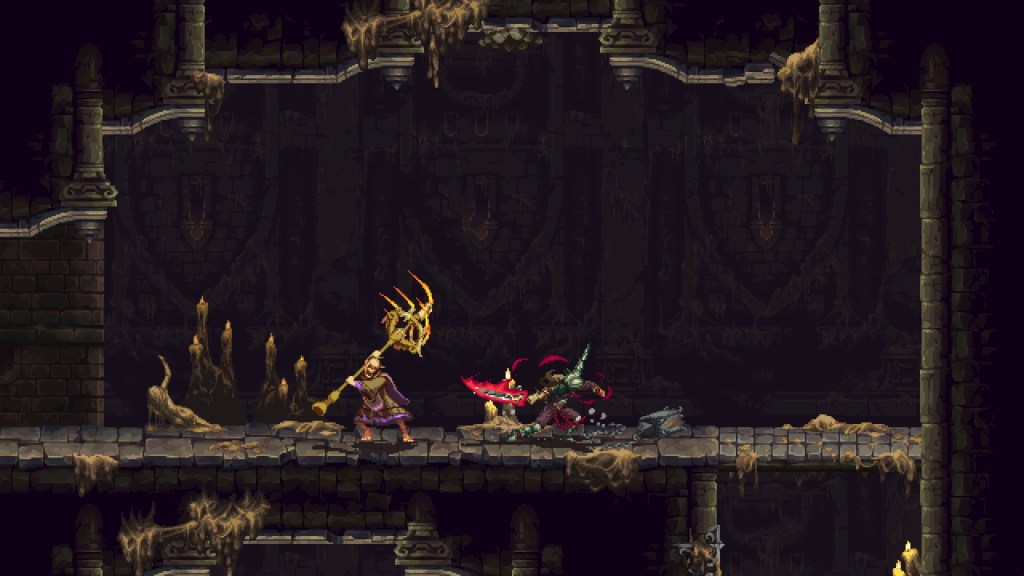 In Blasphemous 2 you'll come across an area on the map known as The Sea of Ink. You'll find plenty to do in this area that will require you to defeat a boss, explore the dark terrain, and come across treacherous foes known as Sea Divers.
If you're having problems trying to get to the Sea of Ink, don't worry, we'll help you out. Reaching this part of the map isn't terribly hard and you can find it pretty early on in the game. Here's how you can reach Sea of Ink in Blasphemous 2.
How to Get to Sea of Ink in Blasphemous 2?
In order to get to The Sea of Ink, just defeat a mini-boss known as Odón of the Confraternity of Salt. To find him, you're going to want to head to Profundo Lamento. You'll enter Profundo Lamento from The City of the Blessed Name, and you'll find that the Sea of Ink is an incredibly small area on the map that only has one main purpose – to defeat the mini-boss, Odón.
Once you are at the City of the Blessed Name look for a ladder that will take you through the sewers to Profundo Lamento. Eventually, you'll have to drop down and navigate to the left until you've reached The Sea of Ink. The Sea of Ink will have a Forgotten Tribute on the ground next to the bridge if you've never been in this area before.
Related: Blasphemous 2: How to Unlock the Fervent Kiss Locked Door
How to Defeat Odón of the Confraternity of Salt in Blasphemous 2?
Odón is the reason why you're at this location, unless, you're here to look for the Forgotten Tribute. If you're not here for the Forgotten Tribute and you want to fight Odón, be sure to save first. Odón is located inside a room and he'll have a few attacks you need to watch out for.
This mini-boss focuses on melee attacks while using crafty jumping moves. Make sure you watch out for his combo attacks and spears. You're going to want to stay far away from him when he summons his spears. There will also be an opportunity for him to jump in the air and hit you. Dodge these attacks and strike him when you can and the battle should be over soon.
---
If you're looking for more tips and tricks you can use while playing Blasphemous 2 please check out Gamer Journalist on Facebook to join the discussion and keep up to date with our content. You may also want to check out Best Weapons in Blasphemous 2, Ranked or Best Indie Souls-Like Titles to Play after Elden Ring.
About the author