Blasphemous 2: How to Unlock the Fervent Kiss Locked Door
What's behind the door?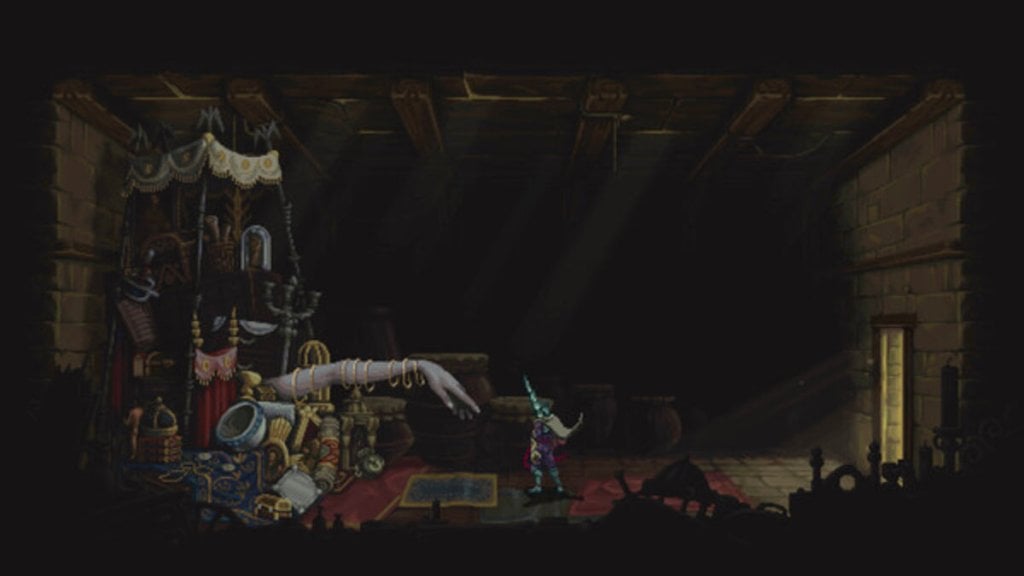 Blasphemous 2 is a side-scrolling game with dark art styles and intense battle scenes. Players are introduced to the character Penitent One. You'll join this known knight on a quest to make sure the kingdom doesn't fall victim to a dangerous curse. In the game, you're learning about the power of magic and what it can do to your enemies. The power you're wielding is called Fervour and using it will allow you to boost your power. In this guide, we'll show you how to unlock the Fervent Kiss locked door in Blasphemous 2 using Fervour.
Unlocking the Fervent Door in Blasphemous 2
There are plenty of games that are available that require you to use abilities to open doors. When you approach the area called the hands you will notice a door that is locked. You will need to purchase a key known as the Broken Key if you want to unlock them.
In order to find the Broken Key you're going to need to find Fervent Kisses, which can be turned in, to purchase the Broken Key in Forlorn Patio. This will cost you 6000 Tears of Atonement, but gaining access to the room is worth it. When you go through the door you will complete the map and enter a new region.
Related: All Blasphemous 2 Abilities, Explained
Where are the Fervant Kisses Locations in Blasphemous 2?
You will be able to discover 5 Fervant Kisses in Blasphemous 2. These kisses are necessary to acquire if you want to gain access to the locked door. After you've found all 5 kisses they will give you Fervour power. Once you give those kisses to an NPC at the Streets of Wakes, you'll get 500 energy points.
You can find 5 Fervant Kisses at:
The Elevated Temples above the City of the Blessed Name.
The Palace of Embroideries is located in the City of the Blessed Name.
Two Moons Area is located at the fountain near the statue on the right.
Silent One is located on the left side of the city.
Street of Wakes will require you to participate in a jumping activity where you'll need to jump on statues.
---
If you're looking for more tips and tricks you can use while playing Blasphemous 2 please check out Gamer Journalist on Facebook to join the discussion and keep up to date with our content. You may also want to check out Best Weapons in Blasphemous 2, Ranked or Best Indie Souls-Like Titles to Play after Elden Ring
About the author