How To Play the Resident Evil Village Cloud Demo
It's time to take the action on-the-go!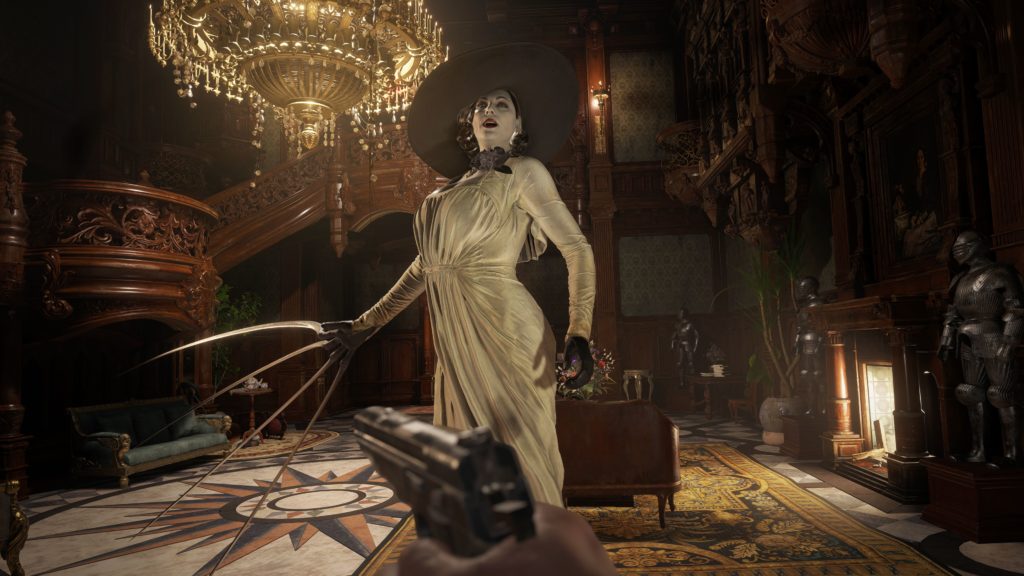 Resident Evil fans playing on the Nintendo Switch have a lot to look forward to as it was announced at the 9/13/22 Nintendo Direct that Cloud versions of Resident Evil Village, Resident Evil 7: Biohazard, Resident Evil 2: Remake, and Resident Evil 3: Remake would be coming to the Nintendo Switch later this year. The only one with a solid release date, Resident Evil Village, is slated to release on the console just before Halloween on October 28. It was also announced that the game's DLC which is releasing on December 2 would also be making its way to the Switch at the same time as all other platforms as well.
As if this news wasn't enough to get fans hyped, there's a Resident Evil Village Cloud Demo that players can download right now in order to get a feel for the game early and to test if their internet connection is going to be strong enough to handle the full game once it eventually releases. We'll explain how to download it so that you can get into the fun and test the game out for yourself. You even get some in-game goodies for your troubles as well!
How To Play the Resident Evil Village Cloud Demo
It's worth noting that you'll need a strong and stable internet connection whilst playing the demo to have an enjoyable experience. Connecting your Switch via ethernet cable is going to be the best way to experience Cloud games though only the Nintendo Switch OLED dock has this capability natively.
To download the Resident Evil Village cloud demo, simply open the eShop from your Nintendo Switch.
Next, head to the search bar and enter "Resident Evil Village", and hit search.
The "Resident Evil Village Cloud Gameplay Demo" will be the only thing that will populate and is exactly what you'll want to click on.
Select to purchase and then download the game.
The game will not take long to download as it will mostly run via streaming which requires less to be downloaded.
Once it's done downloading, you'll be able to jump into the demo.
After you've gotten into the game, you'll have to adjust its settings to your liking.
You'll be able to actually play the game once all settings are confirmed.
Choose "Play the Castle Demo" and your difficulty to begin.
It is a limited Demo and it will kick you out once your time has expired, so use your time wisely.
Playing this demo will grant players access to some sweet in-game goodies for the full game's release. Here's what you'll get:
Mr. Raccoon Weapon Charm
Survival Resources Pack
Trauma Pack
That's all there is to know when it comes to playing the Resident Evil Village Cloud Demo and how to play!