How to Play Suika Game on All Platforms
Can you make a Suika?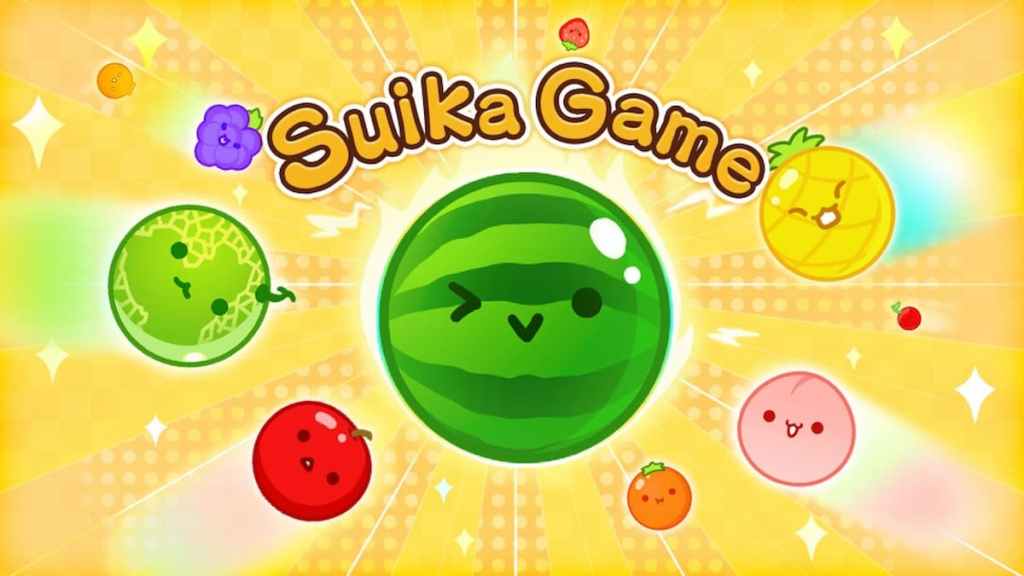 Using a computer can be pretty draining, and it's good to turn your brain off with a silly little game every now and then. Suika is that exact game, similar to other mobile-like games such as 2048, and 1212.
Your goal is to take fruits that are falling into a square box and match two of them together in order to transform them into an even larger fruit. The idea is almost like Tetris, and your task is to see how far you can get by consolidating fruits into one another. This type of game is unknowingly addictive, and can have you playing it for hours without knowing.
The game is available to download on Nintendo Switch, but it can also be played on PC. With that in mind, we're going to match some fruit and take a look at how to play Suika game on all platforms.
How to Play Suika Game on PC
For those wanting to play the game the quickest and cheapest way, it makes sense to go ahead and play Suika on PC. There's a website where you can play the game for free, and lose yourself even further into the fruits. The site even provides players with leaderboards, so they can see how their fruit-matching skills compare to others'.
Related: When is the Blood Moon Festival in Cult of the Lamb 2023?
The game is also playable on mobile devices, but there are a few differences in the mobile version when compared to its desktop counterpart. For starters, the mobile website doesn't allow you to see the rules or other info that is visible on desktop. Furthermore, a pesky little pop-up ad is always visible at the bottom of the screen, which can make seeing the smaller fruit more difficult.
That seems to be where the differences end for the mobile and desktop versions, but how do they compare to the paid version available on the Nintendo Switch?
How to Play Suika Game on Nintendo Switch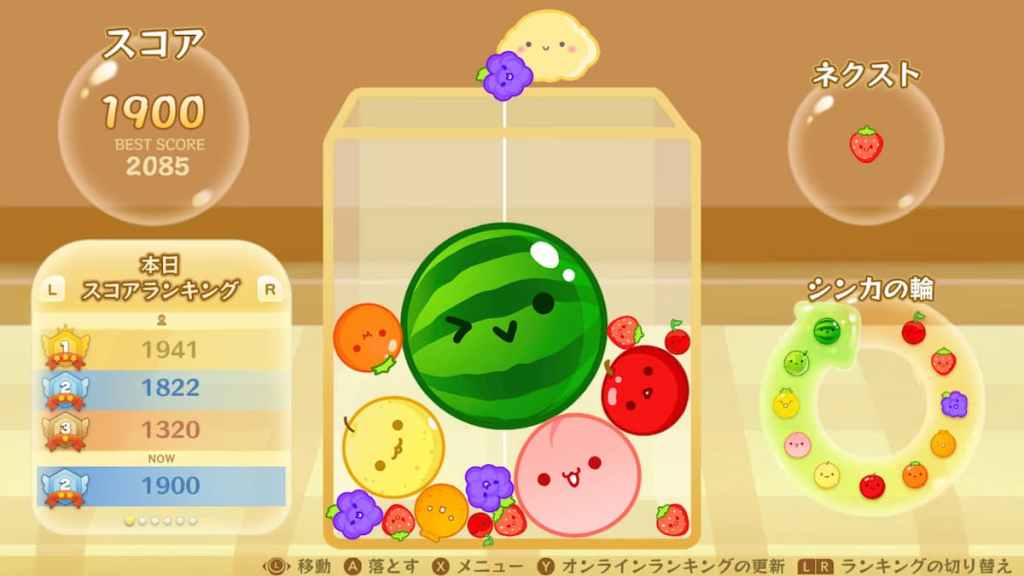 In order to play Suika on the Nintendo Switch, players have to pay $2.99 to buy the game. Essentially, you pay for the extra UI flair, and obviously, for not having any ads pop up while you're playing.
Other differences include that the game is only available in Japanese, that you can see the next fruit you get before placing it, and that the fruit actually looks like the fruit it's supposed to be. In the PC version, every fruit is just a different-sized circle. If you have an extra 3 dollars, and you want a more simplified and 'fruit'-ful experience, then Suika on the Nintendo Switch might be the next game you play on the way to work.
---
Follow our Facebook page for more gaming news and updates. Make sure to check out other articles on the best handguns in Counter-Strike 2 and if Wizard With a Gun has crossplay. And for more guides, lists, and updates in your favorite games, stay tuned in right here at Gamer Journalist!
About the author