How to Play Madden NFL 23 Early
Who wants to wait until the release date to play Madden 23?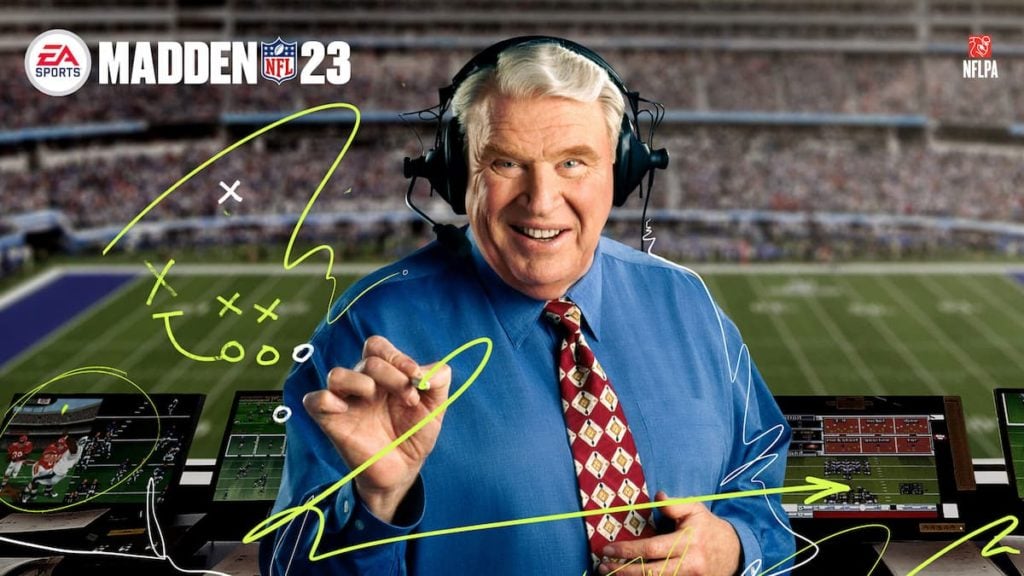 With Madden NFL 23 set to drop on August 19, 2022, football season is officially upon us. Now that the launch date has been revealed, everybody's gearing up for the highly anticipated release. However, it turns out select players might not have to wait as long to get their hands on the upcoming sports title.
In this guide, we're going to break down everything you need to know about how to play Madden NFL 23 early.
How to Play Madden NFL 23 Early
The good news is that EA will once again be offering Early Access to Madden NFL 23 on August 16th. Allowing select players the opportunity to play the game three days before it drops publicly to the rest of the world. The bad news is that only some players will get to experience this feature.
Related: What Comes with Each Edition of Madden 23?
Currently, there are just two ways to play Madden NFL 23 early and that is by either purchasing the All Madden Edition of Madden NFL 23 or accessing the game through EA Play. Which you can get by subscribing to Game Pass Ultimate.
If you have EA Play (or Game Pass Ultimate), then you will automatically receive early access to the game with a ten-hour limited trial on August 16. If you play through your EA Play Trial, and get the Standard Edition of Madden NFL 23, then you'll be able to continue playing on August 19th.
Alternatively, you can also pre-order the All Madden Edition for $99.99 (USD). This will provide you with three full days of early access, without limitations. Plus, you will also receive various pre-order bonuses as well.
All Madden Pre-Order Rewards and MUT Items
Outside of getting to play Madden NFL 23 early, by pre-ordering the All Madden Edition you will also receive a plethora of bonuses, including:
Dual Entitlement (receive Madden 23 on both PS4 & PS5 or both Xbox One & Xbox Series X/S)
4,600 Madden Points
Exclusive Early Access Challenges in Madden 23 Ultimate Team from August 16, 2022 to August 18, 2022
Choice of 2 Elite Players (1 Offensive & 1 Defensive) in Madden Ultimate Team
All Madden Gear
Madden Strategy Item
Limited Time All-Madden Team Elite Player
One of the bonuses included allows you to select one of four Ultimate Team All-Madden players. Each of which has an 87 OVR in Madden NFL 23 Ultimate Team. Here's a list of the available cards:
Barry Sanders (HB)
Kam Chancellor (SS)
Cooper Kupp (WR)
Micah Parsons (ROLB)
Not only that, but you will also have the choice of two Elite Ultimate Team Players, one on offense and one on defense. Here are a few notable names that you could add to your MUT, all of whom have an 83 OVR:
Lamar Jackson (QB)
Jaylen Waddle (WR)
D'Andre Swift (HB)
Isaiah Simmons (MLB)
Jabrill Peppers (FS)
Montez Sweat (RE)
That's everything you need to know about how to play Madden NFL 23 early. Before you go, be sure to check out some of our other Madden NFL 23 content here at Gamer Journalist. Like the top 10 worst Madden NFL 23 ratings or all changes to franchise mode in Madden NFL 23.