All Changes to Franchise Mode in Madden 23
After much deliberation, Franchise Mode has received some major improvements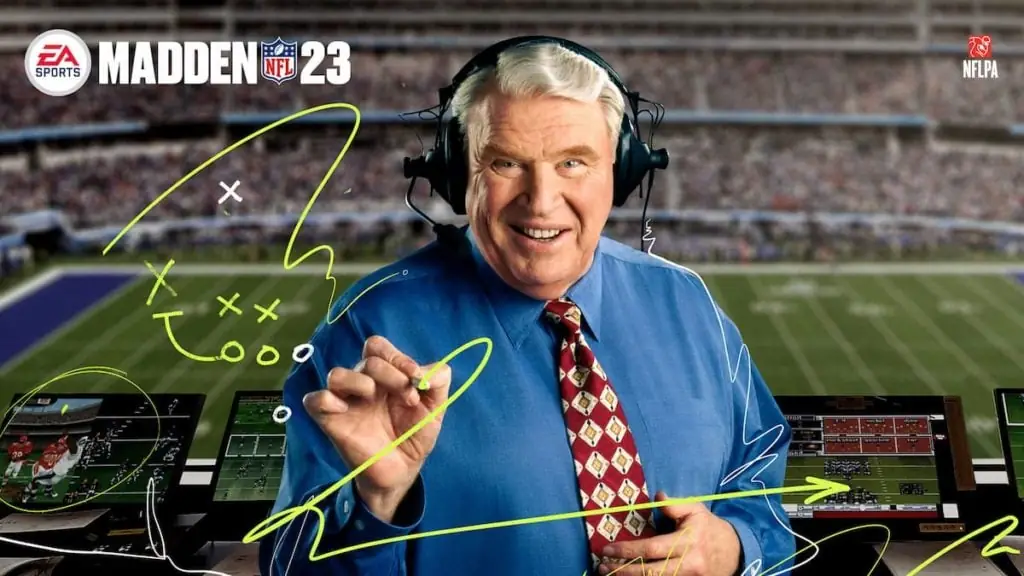 We're inching closer to the release of Madden 23 and EA is beginning to shed some light on what's in store for the historic sports title. Not the least of which includes some big changes to Franchise Mode, which has received a ton of criticism in recent years.
In this guide, we're going to go over all of the changes to Franchise Mode in Madden 23.
All Changes to Franchise Mode in Madden 23
On July 15th, 2022, EA revealed that Franchise Mode will be getting a massive overhaul in Madden 23. Including some major changes to free agency, player contracts and scouting.
Here's a full breakdown of all the changes to Franchise Mode in Madden 23.
Free Agency
To offer a more competitive and rewarding experience, EA has created a far more detailed method for signing free agents. In Madden 22, player signing was strictly based on which team offered a player the most money. However, with Madden 23, there appears to be some additional factors at play with motivations and player tags.
Motivations
Motivation tags ultimately help to decide why a player signs with a particular team. For example, a player chasing a championship might be more motivated to sign with a team that's ready to win right now. Which would fall under the motivation of "Super Bowl Chase".
Alternatively, if a player was born is from in a particular region of the country, they might feel more inclined to sign with the local NFL team. I.e., staying "Close to Home".
These motivations tags are designed to better define where a player ends up in free agency. Since the decision will come down to much more than simply which team can offer them the biggest contract.
Player Tags
Then there's the player tags, which are expected to impact free agent logic, trade logic, draft logic and player progression. Labelling certain players based on individual achievement, which could drive up their market value and make them more attractive to other teams.
For example, since Aaron Rodgers won the MVP last season, he has been given the "Award Winner" player tag. While wide receiver Ja'Marr Chase was awarded with a "Day 1 Starter" tag, since he became the Bengals top target as soon as he stepped onto the field.
Each of the player tags can help with player progression and some even provide boosts to others on the team. Like the "Mentor" tag, which boosts Weekly Training XP for other players at the same position.
Related: How to Use FieldSENSE in Madden 23
New Free Agency Hub and Player Contracts
Another major change to Franchise Mode in Madden 23 comes with the new and improved Free Agency Hub. Which is where you place offers, compete with other teams, manage signings, and view the new free agent features.
From the free agency hub, you will now see player motivations and tags. Each of which are displayed in order of importance and will carry either a positive, negative or neutral status. There you will also find the player's interest level in signing with your team.
Additionally, there's a unique Market Watch section. This indicates what other teams are interested in said player as well as their current offer status. Which should help you make a decision as to whether or not a certain player is worth pursuing.
There's also a new "Active Negotiations" section, which limits the number of offers you can make in each stage of free agency. Adding additional pressure by forcing you to choose which free agents need to be prioritized above others. As you will be limited to just five offers in the the first stage, ten in the second stage and an unlimited amount in the final stage of free agency.
Finally, EA has added four new contract offer presets in Franchise Mode to help streamline the negotiation process and create a more realistic experience. Those include player friendly contracts, team friendly contracts, neutral contracts and very player friendly contracts. Each of which comes with certain advantages and disadvantages to both the player as well as the team.
There's also an interesting rollover cap feature which allows you to carry unused cap space from the previous year into the following season.
Scouting
Last but certainly not least we've got some major changes to the scouting portion of Franchise Mode in Madden 23. Including more available scouts, additional position expertise, the ability to scout multiple positions at each stage, and weighted attribute reveals.
With there being more scouts available in Madden 23, players will have far more options to choose from. Meaning that you can get feedback on certain prospects faster and optimize your chances in the draft. Plus, regardless of what position you need or skills you value most, you're sure to find some prospect with expertise in that area of the game.
Also, now that you can scout multiple positions at each stage, you'll be able to unlock more information on each prospect in less time. While the weighted attributes feature ensures that when you do scout a certain player, you'll be receiving information on attributes that are actually applicable to that position.
For example, instead of having to wait and see what a QB prospect's throw power or throw accuracy is in Madden 23. You will now receive these stats immediately upon scouting the player.
That's everything you need to know about all of the changes to Franchise Mode in Madden 23. While we await the release of more information, be sure to check out some of our other Madden content here at Gamer Journalist. Like our Madden 22 quarterback tier list or everything included with each edition of Madden 23.