How to Mark Weapons of Different Rarity in Fortnite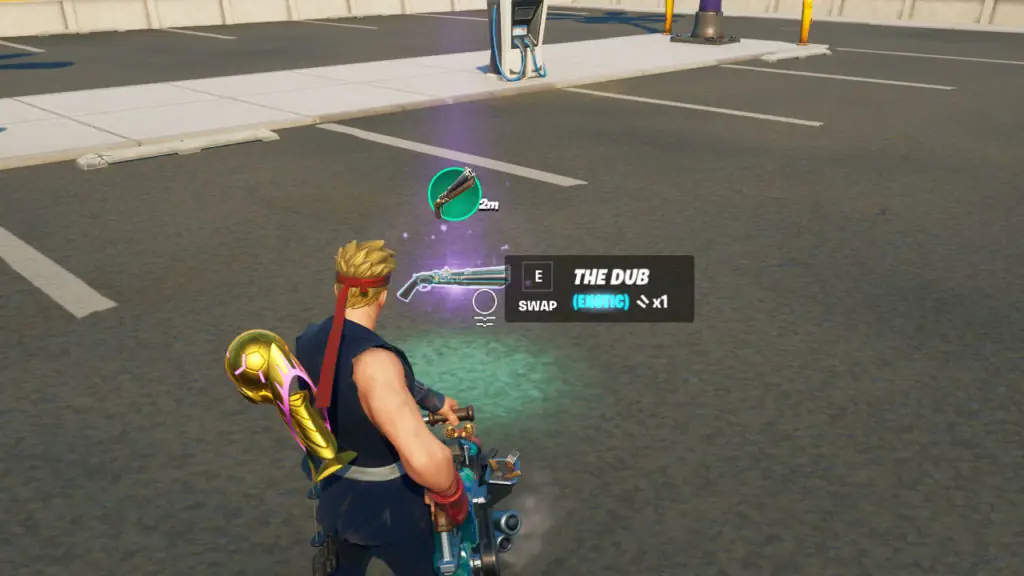 We're here in week seven of Fortnite Chapter 2 Season 6, and we have some new Epic Quests to complete. One of this week's more challenging quests is an Epic from Bushranger, who asks us to mark weapons of different rarity. The rarity refers to the weapon colors, and that's one for every type of rarity in the game. We're here to walk you through the challenge to make it a little easier. Here's how to mark weapons of different rarity in Fortnite.
How to mark weapons of different rarity in Fortnite
You need to mark seven items of different weapon rarity, which include the following rarities:
Common weapon
Uncommon weapon
Rare weapon
Epic weapon
Legendary weapon
Mythic weapon
Exotic weapon
The first four rarities (grey, green, blue, purple, and gold) are very easy to do by using the NPCs. Certain characters allow you to upgrade items with Gold Bars. There are a few NPCs on the map can do this for you, but we'll be using The Reaper over at the Fancy View location.
Start with a grey (common) weapon, and make sure to mark it. Next, speak with The Reaper and upgrade it to an uncommon. Drop it on the ground, mark it, and then upgrade your weapon again. Rinse and repeat this process until you've done all five, with Legendary being the maximum. You will need a lot of Gold Bars to use this option, but it beats going around scavenging for all the rarities like normal unless you play a lot of Fortnite.
Next, you'll need to find a Mythic weapon to mark. A good place to find a Mythic weapon is from Glyph Master Raz at The Spire. He always drops a Mythic Bow, so head on over there, take him out, and mark the item when he drops it.
Finally, you will need to pick up a Mythic item from another character on the map. There are many options here, but we went with Burnout just south of Steamy Stacks. He sells an exotic shotgun called The Dub for 600 Gold Bars. Purchase it, drop it on the ground, and mark it. You should be all set and complete the quest at this point.