How to get upgraded fishing rod in Unturned
Let's take fishing to the next level.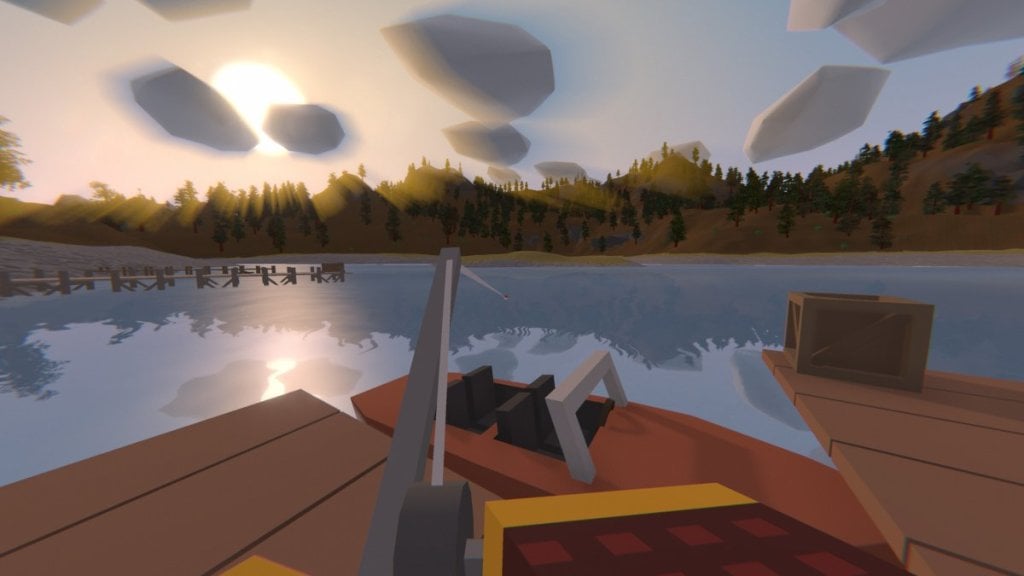 If you're a player of the blocky zombie survival title, Unturned, then you're pretty aware that there really isn't another thing like it to play right now. With its quirky take on the zombie apocalypse, with geometric shapes and popping colors, it's a pretty unique title, to say the least.
But although Unturned is an abstract title visually speaking, it still offers realistic survival elements for players to become accustomed to. Fishing, for one, is a crucial aspect of Unturned's gameplay, because of the great resource that can be caught by doing so. And while a standard fishing rod is good enough when getting started, the Upgraded Fishing Rod is even better. So, if you're looking for one, we can explain how to get an Upgraded Fishing Rod in Unturned!
How to get upgraded fishing rod in Unturned
If you're looking to get your hands on an Upgraded Fishing Rod, the first thing you're going to need to be sure of is that you have access to the Russia map, as this is the only place where you'll be able to get it. Go to Russia and then you'll need to locate a pirate named Wallace. He's located on an aircraft carrier called, the Liberator, which can be found as a safe zone on the map.
Related: Is Unturned Crossplay/Crossplatform? Answered
Wallace is situated on the top deck of the Liberator, and upon talking to him, he will offer some quests. You'll want to take "The Ultimate Fishing Rod" one. This quest will employ you with gathering the needed materials in order to craft your very own Upgraded Fishing Rod.
These resources include:
1x Fishing Rod
1x Raw Explosive
1x Nails
2x Wires
Once you've successfully crafted the Upgraded Fishing Rod and returned it to Wallace, you'll then have your new fishing instrument! This rod has the chance of knabbing even better items from water than your previous pole, such as Raw Squid, Raw Bass, and Raw Salmon.
---
Well, there you have it! Now you know exactly how to get an Upgraded Fishing Rod in Unturned! If this helped you out in any way, be sure to check out some of our other great helpful guides, such as "How to get Stealy Wheely Automobiley in Unturned". And if you're interested in getting even more Unturned content in the future, then don't forget to like Gamer Journalist on Facebook!