How to Get to Darkmoon Faire in World of Warcraft Dragonflight
Let the games begin.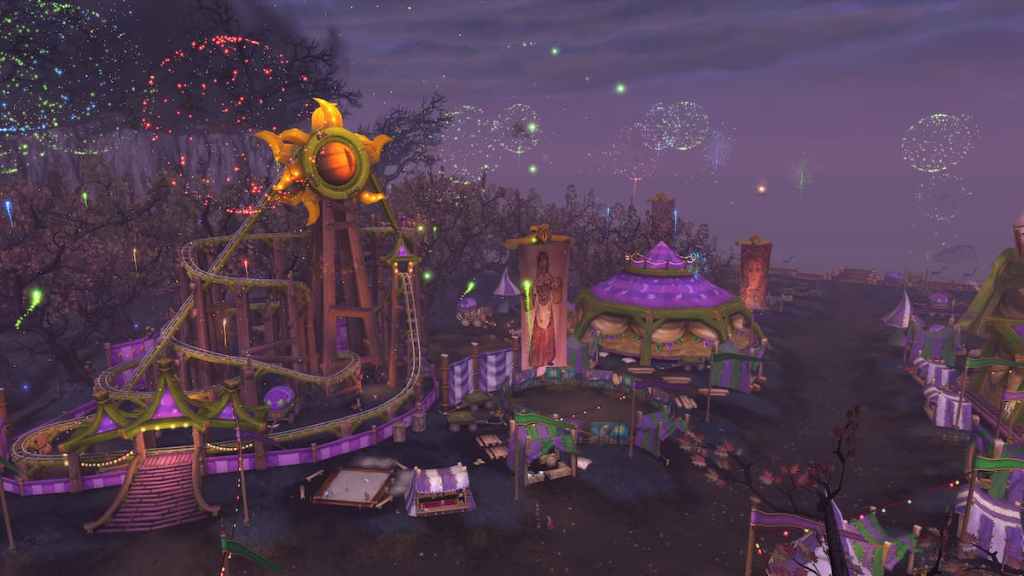 Now, this is exciting. See, where I live there is not such thing as a faire. They are more like a mechanical hazards prone to fail and cause serious injuries. We like to live in the extreme, apparently. But whenever I find the opportunity to travel, visiting attractions, roller coaster and entertainment parks in general is one of my favorite activities. And of course, World of Warcraft has its own faire, called the Darkmoon Faire that now returns with a lot of toys, battle pets, heirlooms, transmog gear and quite frankly, a lot of fun to collect. Here is how to get to Darkmoon Faire in World of Warcraft Dragonflight.
How to Get to Darkmoon Faire
With the Darkmoon Faire returning to World of Warcraft, and having the ninth expansion Dragonflight already upon us, many are wondering how to get to the faire and be part of awesome quests, mini-games and attractions. In order to do so, you will have to go to Darkmoon Island, which can only be visited through portals located in two places. First, on Elwynn Forest, exclusively to the Alliance. Second, on Mulgore, exclusively to the Horde.
If you want to make the trip to either location without breaking a sweat, be sure to locate Darkmoon Faire Mystic Mage in Stormwind, Ogrimmar and Dalaran, pay for the ordeal and the Mage will teleport you to Elwynn Forest or Mulgore. One could argue that the Darkmoon Mage could be a little bit more reasonable and teleport you to Darkmoon Island, but who wants to redirect a spell, am I right? Anyway, go through the portals and you will be in Darkmoon Island and, of course, the Darkmoon Faire. The Faire starts on the first sunday of each month and lasts for one week, so make sure to mark it on your schedule.
Related: How to Complete Grand Hunts Quest in Dragonflight
Prepare your money to purchase Darkmoon Game Tokens and Prize Tickets and be sure to ride all the attractions in the Darkmoon Faire, a quite necessary break from all the political drama and constant war. We sure need one as well.
---
World of Warcraft Dragonflight is available on Windows and macOS. If you like our WoW content, be sure to check out Why Can't I Use Threads of Fate in Dragonflight? Answered and The Best Mage Specs in World of Warcraft Dragonflight.