How to Get Titanic Banana in Roblox Pet Simulator X
There's a Titanic WHAT in Pet Simulator X?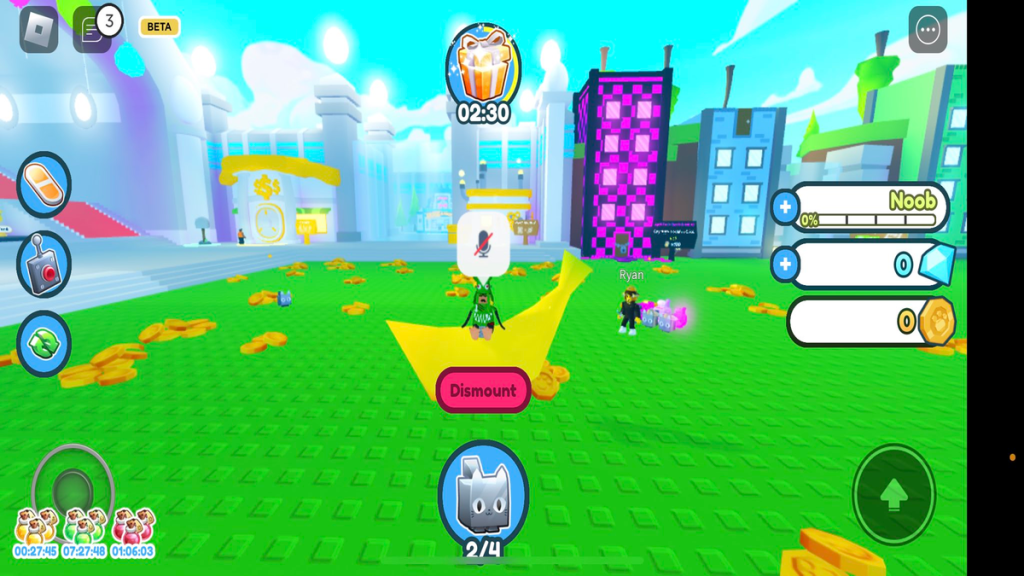 All hail the glorious, legendary, titanic banana and all its glory. Admire the beautiful design. Become envious as other players sit on their titanic pet and watch mere mortals look at it in awe. If you thought your pets were legendary, think again. Your pets mean nothing unless you have a titanic banana added to your roster of pets. We know what you're thinking. How can a measly human obtain such a legendary pet and earn prestigious recognition? Here's how you can get the Titanic banana in pet simulator X.
Where to get the Titanic Banana in Pet Simulator X
We'll cut straight to the chase. The Titanic Banana is a pet you can purchase on Roblox and is considered a limited item. Get it while you still can! The reason why this legendary pet exists is that it's UGC's first limited item on Pet Simulator X. There are no hidden quests you need to do in order to get it or a weird way to make it huge. You simply head for the Roblox marketplace and look for the BuildIntoGames username.
The Titanic Banana currently costs 690 Robux so it's not terribly expensive but are you really willing to sell your soul for a banana? You bet you are. Once you have purchased the banana you need to equip it to your avatar and open up Pet Simulator X. Now that you're in-game you will have fanboys and girls of all ages admire your prestigious accomplishment.
Bad news, though. Due to its rarity and price on the marketplace, there's a high possibility that it's now unavailable to purchase since there were only 99 in stock. You can't trade this pet with other players, so its rarity, just skyrocketed. If you do manage to grab one, good job, you're a God.
How to get Giant Pets in Pet Simulator X
If you weren't able to get a Titanic banana, that's okay. You can still try to get giant pets in Roblox Pet Simulator X. All you need to do is make your way over to the Huge-a-Tron machine and that's located right next to the bank so it's not terribly difficult to find. Once there you need to have saved at least 10,000,000 diamonds. Even if this way seems harder you'll still be able to make some cool pets for the future.
---
If you're looking for more updates on Roblox please check out Gamer Journalist on Facebook to join the discussion and keep up to date with our content. You may also want to check or How To Get A Titanic Coin In Roblox Pet Simulator X or How to Unlock Hardcore Mode in Pet Simulator X
About the author