How to Get the Sound of a Horn in Zelda Tears of the Kingdom
How to unlock the Snowfield Stable fairy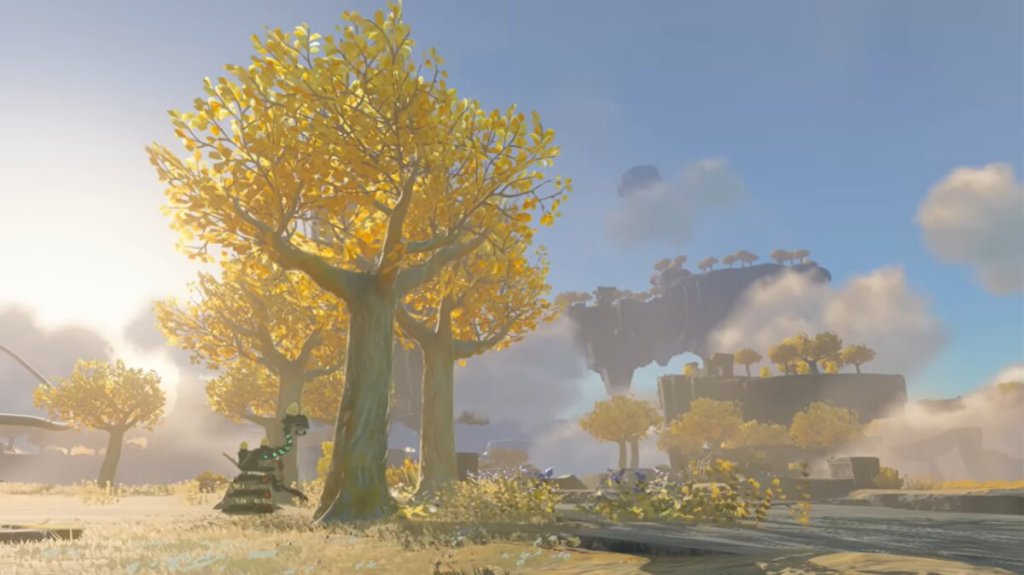 The Sound of a Horn is needed if you want to help out the great fairies. Remember those fairies from older Zelda titles? Great Fairies help you gain boosts for your armor and abilities. In Tears of the Kingdom, Great Fairies are helpful because they will upgrade your armor to make you stronger. There is a quest you need to complete in order to unlock a Great Fairy Fountain and it's called the Sound of a Horn. We will show you how to finish it and which Great Fairy needs it in Tears of the Kingdom.
Where is the Sound of a Horn in Tears of the Kingdom?
The Sound of a Horn is needed in order to unlock the Great Fairy located by Snowfield Stables. This Fairy specializes in sound and playing the horn will unlock her powers so she can help you. In order to find the Sound of a Horn you need to find a musician at Woodland Stables. There will be plenty of them who have stories to tell, unfortunately, they won't speak to just anyone. You need to become a journalist, sort of like us.
Go to Lucky Clover Gazette and become a journalist by agreeing to work with them. The musicians are sure to talk to you now. After they have spoken to you, you will need to fix up their cart and take them to see the Great Fairy known as Tera. The musicians will tell you that you need to find a musician known as Eustus to help him out with his crate. Help out Eustus his location is 3647, 0769, and 0117, and use your building powers to make a flying machine.
Obtaining the Sound of a Horn in Tears of the Kingdom
After you have helped out the musicians and you've helped out Eustus with his flying machine contraption it's time to finally focus on the horn, which is what we've been working up to, but now it's finally time. The musicians will serenade the fairy at this location -1629, 2592, 0234.
Drive the musicians to the Great Fairy using your flying device and after watching a cutscene of them serenading the fairy she will finally be unlocked. So, technically, there's no physical way of getting the horn. It's not an item. It's the sound of music.
---
If you're looking for more updates on Tears of the Kingdom please check out Gamer Journalist on Facebook to join the discussion and keep up to date with our content. You may also want to check out Is Legend of Zelda Tears of the Kingdom A Prequel? or Can the Hylian Shield Break in Zelda Tears of the Kingdom?
About the author