How to Get the Marathon Armor in Destiny 2
Getting your hands on the Marathon Armor won't be easy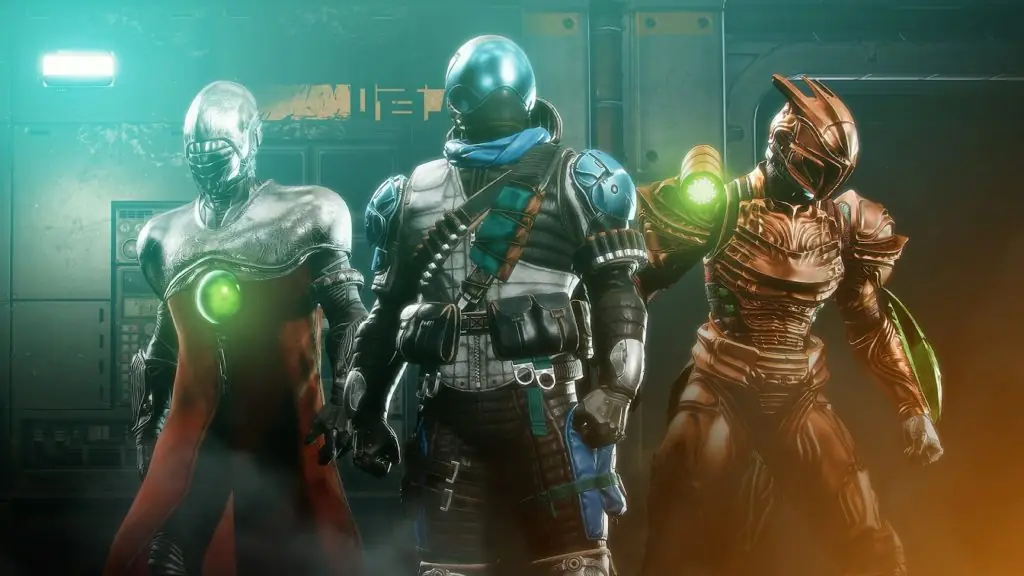 The Marathon armor set in Destiny 2 isn't going to be easy to get. It's going to require you to do a lot of work and will probably take you a good few days. That said, we will still show you how to get your hands on it. Here's a guide on how to get the Marathon Armor in Destiny 2.
How to Get the Marathon Armor in Destiny 2
The entire Marathon ornament set can only be obtained by opening the chests in Xur's Treasure Room.
When you're in the room in Eternity, you're going to be able to see chests dotted around the place with holographic images above them. Those images match what's inside each chest.
There is also a statue of each class in the room. The Hunter is at the back, the Titan is on the left, and the Warlock is on the right. In front of these statues are chests that specifically show you armor symbols. Inside each chest is the corresponding Marathon armor piece for that class.
Each of the Marathon armor chests has a Dares of Eternity rank requirement attached to them, as well as an escalating Treasure Key requirement:
Arms: Rank 4 and three Treasure Keys.
Head: Rank 4 and three Treasure Keys.
Chest: Rank 7 and five Treasure Keys.
Legs: Rank 10 and five Treasure Keys.
Class Item: Rank 13 and seven Treasure Keys.
In other words, you're going to have to max out your Strange Favor rank (the rank associated with Dares of Eternity) and use a total of 23 Treasure Keys. It is going to require a fair bit of farming as each Dares of Eternity clear only gives you 140 Strange Favor.
At least the activity is fun and rewarding, though. In fact, if you're playing through the 30th Anniversary, you should meet these requirements passively without ever noticeably going for them. Still, if you want to get the Marathon armor in Destiny 2 as fast as possible, you'll be limited to only running DoE.
Each run takes around 10 minutes, so with 140 Strange Favor per run, you should be earning 840 Strange Favor per hour. That's not too bad, but it will still probably take you a day or two to hit max rank.
Depending on how much you like the new Marathon armor set, it might be worth it. Personally, I'll be grinding out Grasp of Avarice for the new Thorn armor set, instead.