How to Get Stone Bug Shell in Star Citizen
I never thought that I'd catch this stone bug again.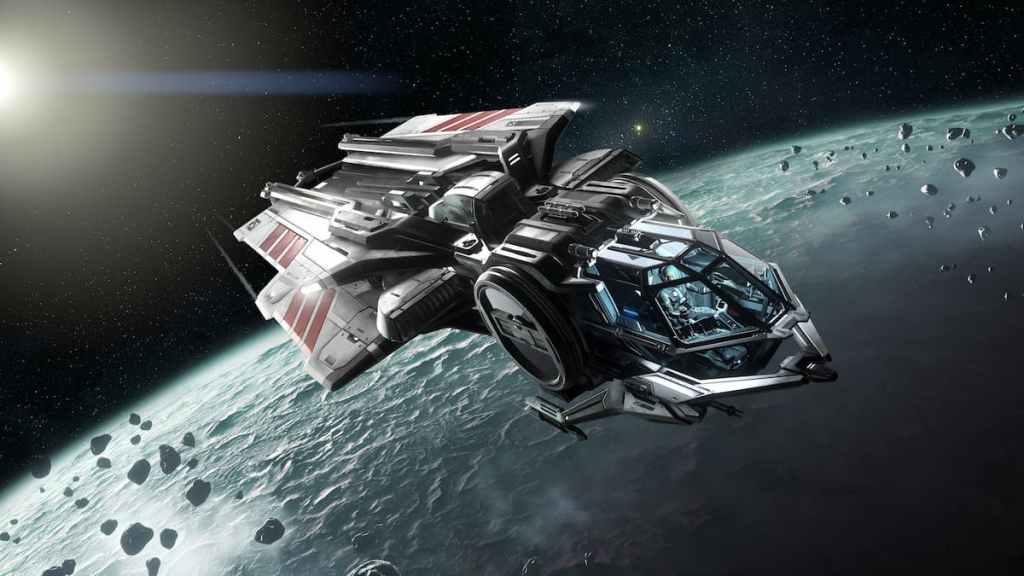 What is it with space exploration games and unending development cycles? I mean, I understand that traveling through space is an ambitious project, but is it really that interesting? As far as I know, we are alone in the universe, and video games appear to tick that box by the feeling of emptiness that some of these space games have. Not on purpose of course, but because of the lack of content. But anyway, maybe this one will be different, at least this one has implemented little bugs in its ecosystem. Many Star Citizen users would claim that the last thing the game needs is more bugs, but anyway. Here is how to get a stone bug shell in Star Citizen.
How to Get Stone Bug Shell in Star Citizen
Ok, I'll promise I will be less salty. One way to make an extra buck and gather resources to get some upgrades is to collect and scrap the universe. Sounds like a chore, and that's because it is. In the case of stone bug shells, well, we will have to look for the insects that create those shells. Those are, drum roll please, the stone bugs. Ok, thank you Captain Obvious. But I digress. Getting those shells will get you 16 aUEC a piece, which stands for Alpha United Earth Credits. This is the currency available for the alpha version of the game, which is the version that is playable now. So, if you are interested, here is how to find the stone bug shells.
You will have to look for the shells in Daymar, also called Stanton 2B. This is a natural satellite of Crusader, a low-mass gas giant that has been occupied by Crusader Industries. At the same time, all of these planets and satellites are located in the Stanton system, a system in which all planets are terraformed, so it wouldn't hurt to do some extra exploring.
Anyway, traveling to Daymar will be a little dangerous thanks to the non-breathable atmosphere and low-visibility conditions. Talk about a great place to go camping with the kids. If you wish to find the stone bugs, you will have to look for them in sand caves all across the satellite. These sand caves are brand new archetypes that were introduced in update 3.18, and the stone bugs that lurk inside were introduced along them. Be free to do other activities such as mining during your cave stay to make sure you make the best profit possible by traversing through these biomes.
Related: Where to Find Race Tracks and Time Trials in Star Citizen
You will also want to go ahead and explore Daymar and the surrounding Stanton System. There are a total of 20 unique sand caves across them that you can explore to find those shells and those bugs. If that is not a space journey worth taking, then I don't know what is.
---
Star Citizen is available on Windows. Please check out Gamer Journalist on Facebook to join the discussion and keep up to date with our content. You might also like to check out our guides on How to Scrap Vehicle Hulls in Star Citizen – Salvage Guide or Is Star Citizen Coming to Console?.