How to get Star Fragments in Zelda Tears of the Kingdom
Just make sure you don't faceplant while trying to grab these illusive items.
The land of Hyrule has certainly changed a fair amount since last we visited. From depths far below what they thought possible, to archipelagos floating in the sky, there is certainly no shortage for content in Tears of the Kingdom. A majority of the materials, systems, and rare items are here in the sequel, and with that comes interesting occurrences. Star Fragments should be familiar players of Breath of the Wild, but for those who missed them, they are a rare resource that can be obtained throughout the game. Sadly, you can't find these right next to any old mushroom. These guys are going to be far few and between, so anytime you catch a glimpse of one, you should try to track it down. Let's take a dive and figure out how to get Star Fragments in Zelda Tears of the Kingdom.
How to get Star Fragments in Zelda Tears of the Kingdom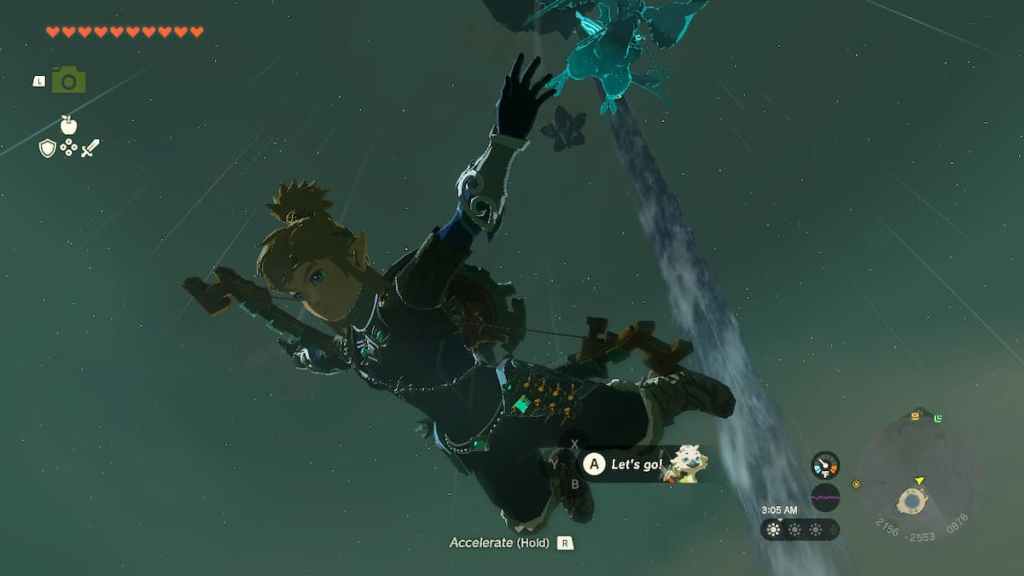 Star Fragments, as the name suggests, are pieces of a falling star that have broken off and are falling into orbit. They can be identified as bright streams of light shooting through the skies. As you progress through the game and get closer to finding Princess Zelda, you'll be able to upgrade gear to further increase your survivability. And who would have guessed, these elusive items are required for a few gear upgrades.
Related: Can You Craft Arrows in Zelda Tears of the Kingdom?
Players are able to find Star Fragments falling from the sky primarily around 9:00pm-2:00am in-game time. You can use one of the Skyview towers in order to get an overhead view of any falling stars. Additionally, you can always teleport to a shrine on the tutorial island and jump off from there. If you see one falling, you can dive towards it and grab it straight out of the air.
If you aren't lucky enough to grab it before it falls, Star Fragments give off a bright beam of light in the sky for 5 minutes after falling. Players should attempt to do everything they can to grab these before they disappear. You never know when they might come in handy. Be it for gear upgrades, or selling them for some extra Rupees. However if upgrades are anything like BOTW and you obtained the Amiibo outfits, you're gonna need a plethora of these fragments if you're looking to upgrade them.
---
Follow our Facebook page for more gaming news and updates. Players wanting more Tears of the Kingdom guides and articles can stay locked in right here, at Gamer Journalist.
About the author