How to Get Spectre Slime in Sun Haven
Crafting Spectre Set using Spectre Slime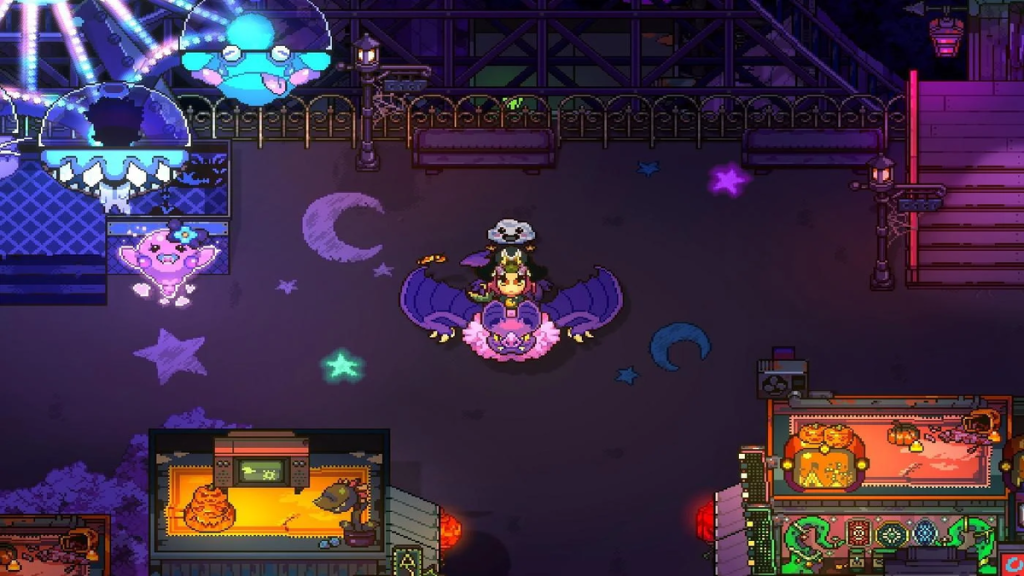 Cosmetics and armor in a game is equally as important as fantastic storylines. The reason for this is because it helps with the immersion aspects. You want to feel as if you're entering a different world and when your character doesn't reflect how you feel it can be a downer. We've played plenty of games that give us those gooey feelings such as Animal Crossing or Stardew Valley. There's even mods out there to help customize your character. In Sun Haven you have the ability to add cosmetic/non gear to your character to boost stats or just look cool. In order to get certain gear in Sun Haven you need to get your hands on Spectre Slime. Here's how you can get Spectre Slime in Sun Haven.
Sprectre Slime Sun Haven
Specrtre Slime is a resource needed in order to obtain the Spectre Set mage robes. You need to get your hands on 20x Spectre Slime, 14 fabric, and 14 wool to craft it and be level 20. These are powerful robes you can earn and it will give you boosts in your overall performance. Those boosts affect defense, HP, and attack. You're probably wondering with such a powerful set of robes how can you get your hands on the crafting materials?
If you're wanting to find Spectre Slime you're going to want to head over to Withergate. Try to find enemies that have robes on them. You're going to want to kill them because they drop Spectre Slime. If you've come across it before you will notice that it comes in a black and blue bottle with X eyes. Start farming for these bottles so you can craft Spectre gear.
Withergate Sun Haven
If you're not sure how to go to Withergate or you haven't seen it yet there's a high possibility you haven't completed enough quests. Withergate is unlocked once you've completed a quest that's part of the main storyline. In order to complete the quest you need to feed Snaccoon North of Sun Haven 10 wheat and 10 potatoes. After you have fed your little friend you have to venture towards the fog maze puzzle. Once you have completed it you'll come across an NPC named Charon. Charon is your ticket to get to Withergate because Charon will take you on a ferry straight there!
If you want to head back to Sun Haven and you're over Withergate you can always find Charon again and hop on the ferry. Charon will take you to the Western part of the farm that's next to a river. You will be able to use this river if you want to get to Withergate easily instead of using the ferry. Check out the town of Withergate for some friendly NPC interactions, head for the general store and buy some goodies, or check out their local pet shop!
---
If you're looking for more updates on Sun Haven please check out Gamer Journalist on Facebook to join the discussion and keep up to date with our content. You may also want to check or All Keepsakes in Sun Haven or All Bachelors, Bachelorettes and Romance Options in Sun Haven
About the author