How to Get Secret Pets in Anime Lost Simulator
Secret items take time and patience to acquire.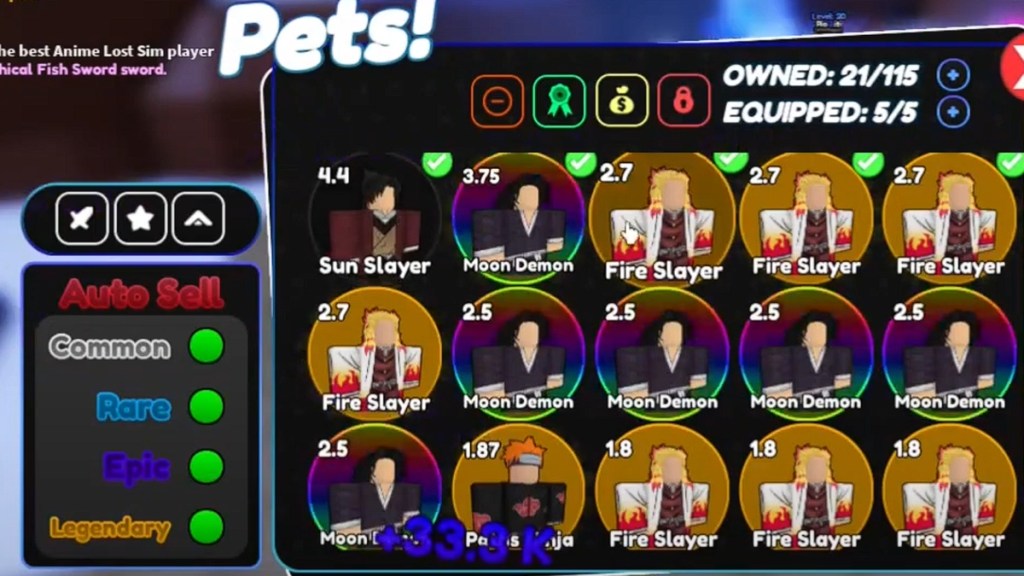 Like with any good Roblox RPG out there, the latest anime-themed one, Anime Lost Simulator has a heap of things for players to discover and unlock along the way as they slay the enemies ahead of them. But as one may suspect, there are several items in-game that players are going to need to grind for in order to add them to their reliquary of fantastic anime weapons and attack buddies.
One such thing that players are looking to get their hands on is the secret Pets that can be found just by playing the game. Of course, it's a bit more complex than that though, so we're here to help you in your quest of getting them. So, here's how to get secret Pets in Anime Lost Simulator! let's check it out!
How to Get Secret Pets in Anime Lost Simulator
The best way to get your hands on not just secret Pets, but secret Swords and even some mythical items is by heading to Ninjatown at night. Teleporting there and killing various mobs or nighttime bosses like God Ninja is going to be the supreme way of getting your mitts on some grade-A secret pets, such as Sun Slayer.
Related: Where to Find All of the Secret Eggs in Roblox Anime Star Simulator
How to Kill God Ninja in Anime Lost Simulator
The best way to take down an enemy like God Ninja is to make sure that you've got quite a bit of damage behind your attacks, as well as have the best equipment you can to complete the job. Skills like the Epic Shuriken and the Legendary Dragon are going to ensure that you're inflicting the most damage against the boss. His health is set to 880M, so if you can get your attacks up to 100M, then you're a shoo-in to kill him in just a few hits, easy. Kill him over and over, and you'll have secret Pets and Swords in no time.
---
Well, now you know everything you're going to need to know when trying to score some of your very own secret pets in Roblox's Anime Lost Simulator. It's something that's going to take quite a bit of time and of course, patience to achieve. But if you found this guide at all helpful, then be sure to check out some of our other great guides too, such as "How to Get Secret Swords in Roblox Anime Lost Simulator". And don't forget to like Gamer Journalist on Facebook as well for all of the latest on Anime Lost Simulator!