How To Get Pepsiman Mod in MultiVersus
Not All Heroes Wear Capes ...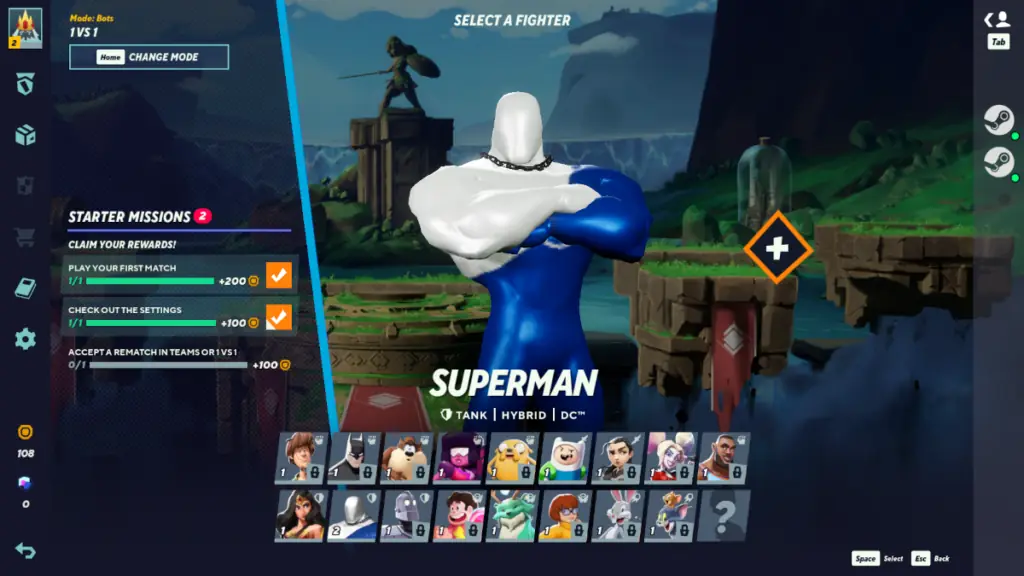 There are some things that just make sense. Peanut Butter & Jelly. Potato Soup and Oyster Crackers. And, topping the list of things that simply make way too much sense? A soda mascot from a Japan-exclusive, on-rails adventure game released in 1999 for the PlayStation … and MultiVersus. Yes — that is correct — as long as you know how to safely install mods, you can play as Pepsiman in MultiVersus.
How to Install Pepsiman Mod in MultiVersus
If you follow these instructions, you, too, can play as the mascot of a long-forgotten brand-affiliated video game from the PS1. It's really quite easy to play as Pepsiman. But, be warned: Pepsiman will take the place of Superman. Once you've installed the mod file — as far as we can tell, anyway — the only way to play as Superman is to delete the mod file and re-launch the game. If you're cool with that, then proceed!
First, you'll want to download the PAK file, which contains the mod in its entirety, from GameBanana. While the file gave us no difficulties, please download and install at your own risk. Then, you'll open up the folder containing MultiVersus. We will operate under the assumption that you're using Steam, though it would seem to be possible to do this same process for those who play using the Epic Games Store.
As soon as you've opened the Steam > steamapps > common > MultiVersus folder, navigate to the secondary MultiVersus folder, then Content, then Paks. In the Paks folder, you should see around 17 files, and no folders. Create a new folder called "~mods" (without quotes). Once the Pepsiman PAK you received from GameBanana has finished downloading, unpack the .7z file into the ~mods folder. It should be one file, called "Pepsiman_P.pak."
Finally, you can load the game up at your convenience. Upon arriving at the character select menu, you'll see Pepsiman, in all his earned glory, where Superman once stood. Long may he reign.
For more on MultiVersus, including 15 characters we want to see legitimately added to the game, stick with Gamer Journalist.