How to Get NoPewPew in Borderlands 3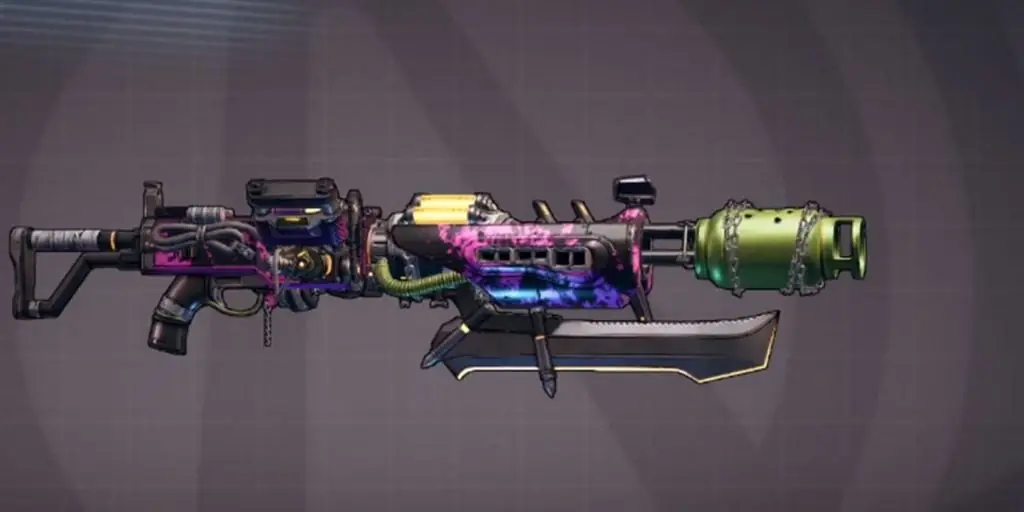 The NoPewPew is a Legendary limited-time assault rifle in Borderlands 3. You can only obtain this weapon during the Revenge of the Cartels seasonal event which runs from April 23 through June 4, 2020. It may be brought back into the game and available again at some point after the event is over. This guide will walk you through how to get NoPewPew in Borderlands 3.
How to Get NoPewPew in Borderlands 3
Weapon: NoPewPew
Area: Villa Ultraviolet
Boss: The Tenderizer, Roaster, Joey Ultraviolet
First, make sure you have the Revenge of the Cartels event enabled, and then you can head into the game. In the Sanctuary, head over to Maurice who has a side quest available for the Revenge of the Cartels event. Once you pick this quest up, you can go anywhere in the game and start killing glowing enemies that will drop beacons.
The beacons spawn enemies exclusive to the Cartels event, and once you kill those they drop pieces of intelligence. You will need to accumulate 30 pieces of intelligence to open up the portal next to Maurice. After that, hop inside the portal and start killing.
You will need to take out either two of the underbosses named The Tenderizer and Roaster, or the big boss himself Joey Ultraviolet. The underbosses can be found in a few different areas in the Villa Ultraviolet. Check out our underbosses location guide if you're unsure of where to look.
The NoPewPew CoV assault rifle fires faster as you continue firing it and creates a burning ground underneath the enemy once they are killed. The burning pool does not do much damage, so it's mainly just for visual effects. This weapon shoots three bullets for every one piece of ammo it uses. You will want to use this at mid-range because the accuracy is pretty lackluster.
If you want to find some other new Legendary weapons, you can check out our guides for how to find the Monarch, Sand Hawk, OPQ System, and more.